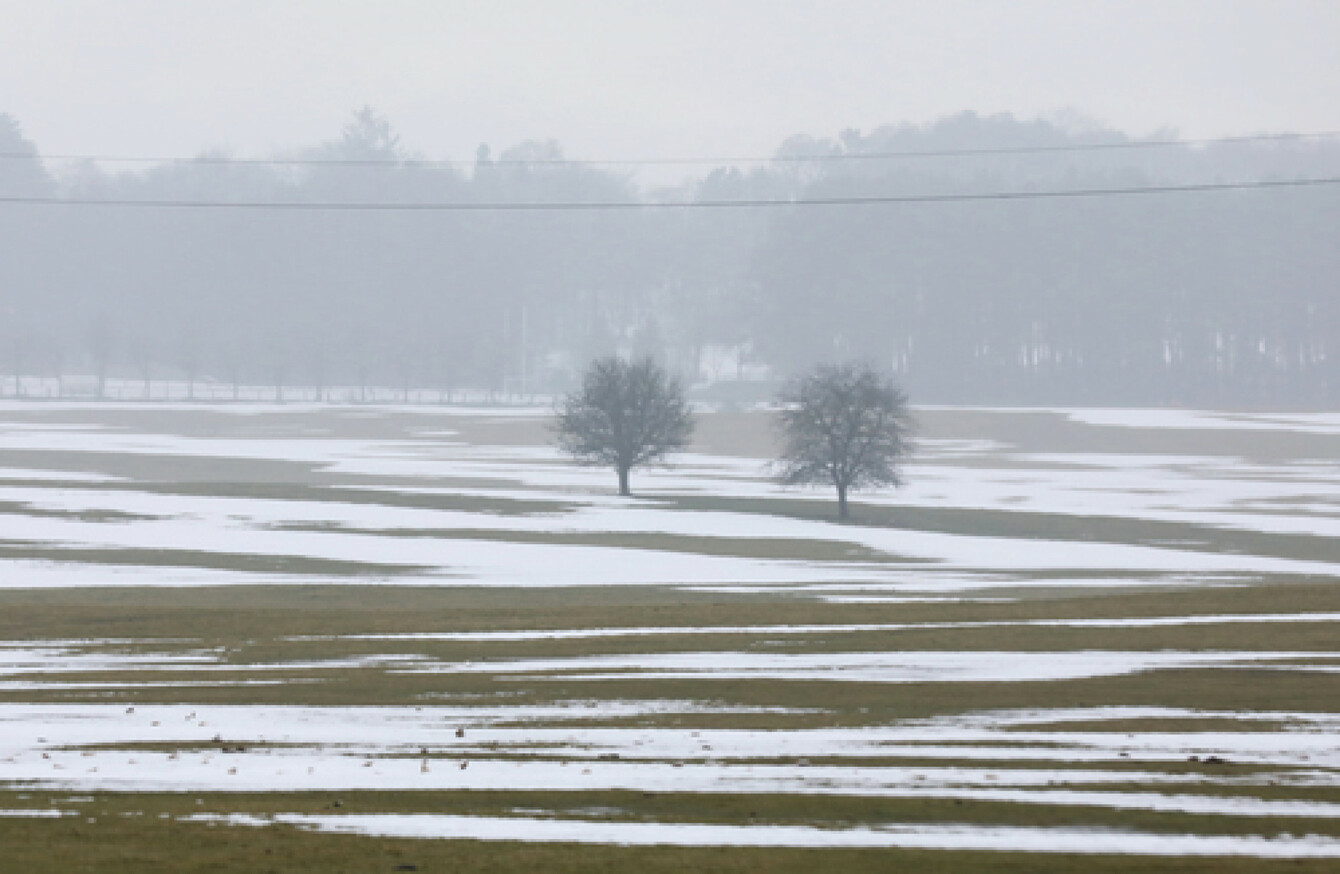 Image: Eamonn Farrell
Image: Eamonn Farrell
Updated at 12.10pm 
A NEW STATUS orange alert has been issued for Leinster.
The snow-ice warning will be in effect until 10am tomorrow.
The weather service is warning of "deep lying snow remaining in places" and says there is a "continuing potential for localised flooding due to the thaw".
Temperatures will dip as low as minus three overnight tonight, with mist and fog forming in some areas.
"Treacherous conditions will persist as frost and ice set in," the latest forecast says.
Here's the latest day-by-day forecast from Met Éireann:
Tuesday: A predominantly cloudy and calm day, with a scattering of showers. Temperatures of 5 to 8 degrees.
Wednesday: Cool and bright with sunny intervals and scattered slow-moving showers, some of the showers of hail and sleet. Temperatures of 5 to 8 degrees
Thursday: Bright spells and showers on Thursday, some of the showers will be wintry. Temperatures of 6 to 9 degrees.
Friday: Dry, bright and frosty on Friday morning. However, cloud will build in southern counties by early afternoon and outbreaks of rain will move in. Some snow in the Northwest later. Temperatures of 6 to 9 degrees.
Temperatures will drop as low as minus 3 and minus 4 between Tuesday and Thursday night.
Weekend: It's likely to be milder over the weekend – but staying unsettled with outbreaks of rain and strong winds.