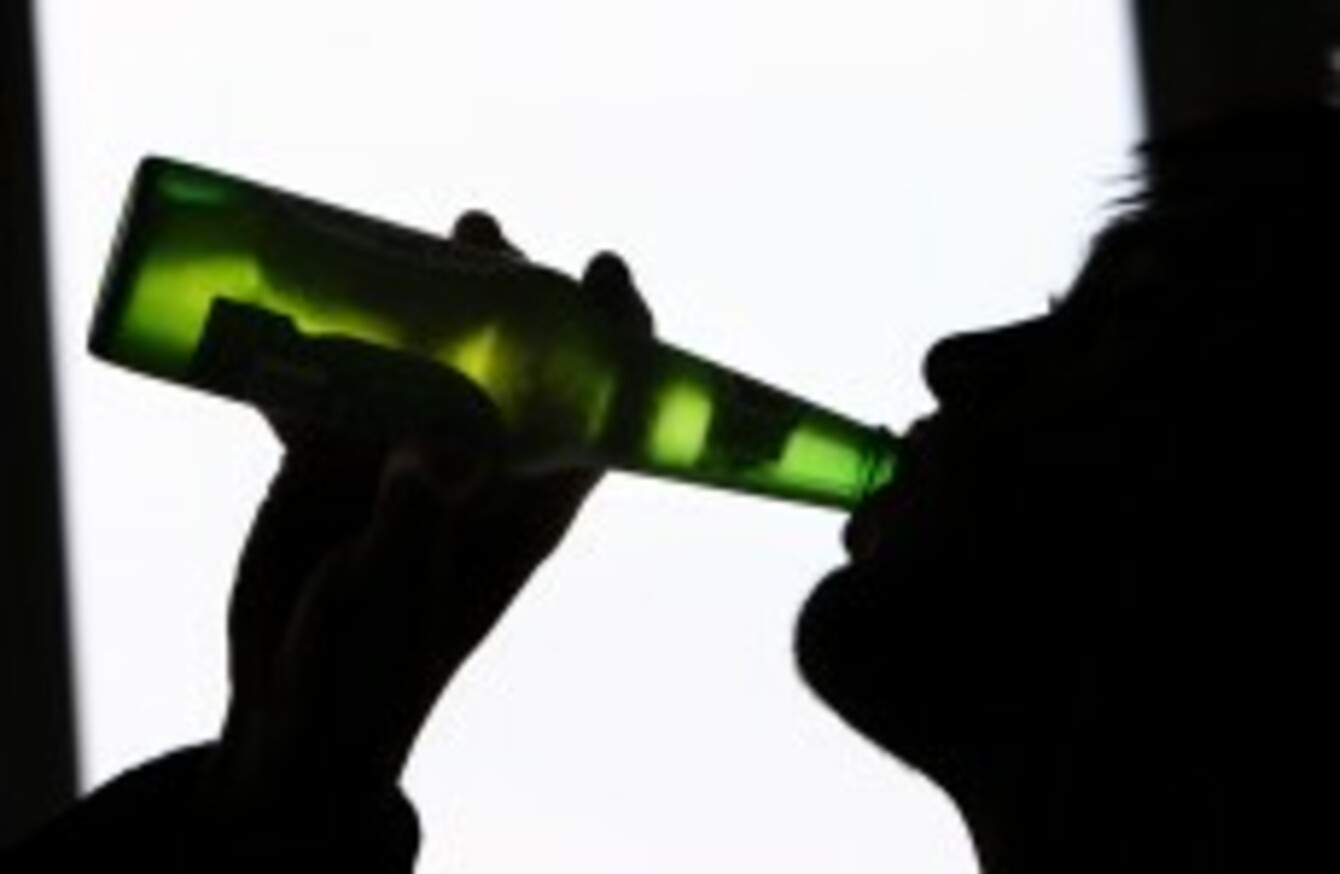 Image: PA Wire/Press Association Images
Image: PA Wire/Press Association Images
LAST WEEK, WE brought you the experiences of two people who don't drink.
The piece generated a lot of interest and prompted a large number of people to get in contact. These are some of your responses.
I don't like the taste
"I am a 26 year old female non-drinker  and I have no issue at all with people who chose to drink. I don't drink because, quite simply, I do not like the taste I get off alcoholic drinks (and yes I have tasted loads).
"I don't mind nightclubs in the earlier part of the night but find I do need to get out by 1/1:30am -when the switch flicks- at the very very latest as my tolerance level has hit rock bottom between the messiness, the fights, the hands that land everywhere and anywhere, the guys who do not want to take no for an answer, it just turns into a horrible experience.
"I personally think it is easier to be a non-drinker in Ireland than it is to be someone who generally drinks but decides not to on a given night, these poor souls generally tend to get a lot of earache, while I am left alone and accepted for not drinking. "
It wasn't for me
"I'm 31 and I stopped drinking about nine years ago, mainly because it was just not for me, no moral high ground, no addiction, no religious reasons.
I still socialise in pubs on a regular basis and I have absolutely no issue with anyone who takes a drink.
"On the whole people are very accepting of my teetotal lifestyle and in general don't make a big deal of it."
It impacts my social life
I'm a single dad and don't drink more than four to six units a year but the social life suffers as everything is based around drink.
I joined a badminton club but all of their social evenings are at the pub, then joined a running club to run last years Dublin marathon.
"Regular drinkers there too. On the continent there are later opening cafes, bistros, restaurants where the onus isn't on getting drunk by 11pm."
'People are shocked'
I am a 21 year old non drinker who attends college and I have never drank. Not for any particular reason. I just decided it wasn't for me at a young age. I do still go out with friends to pubs, clubs and house parties.
"My friends are actually very used to the fact that I don't drink and don't take any notice of it any more. The problem is when I go to a house party or meet new people who when they find out I don't drink do one of 2 things: question me Continously for the whole night on why I don't drink, have I ever etc… Or else they offer me a coke and treat me like a bit of an alien and ignore me.
Young people genuinely believe they have to drink to have a good night. Most would not even consider heading to a pub/club without pre drinking because "they're only good when you're drunk.
"Over the past 5/6 years I have learned to ignore it but being the sober one people expect you to take responsibility and fix all the messes. It sounds horrible but it always surprises me how there aren't more drinking related fatalities among young people."
'Quitting gave me confidence'
"I am a 33 year old male who quit alcohol over three years ago.
"I decided to quit as I was sick of the hangovers and just wanted to live a better life really..I saw quitting alcohol as a tool to increase my confidence, improve my health and to be an all round decent person – they were my motivators.. I used to rely on alcohol to help me socialize, talk to girls, to help me live a good life, but it just isn't healthy to rely on alcohol to do these things.
It is very hard in Ireland to go out and just have 1 or 2 drinks and leave it like that. I have been alcohol free for three years and I haven't come across one person on a night out (that includes people from 18 -70 years old) who has just had one or two drinks and leaves it at that. I don't want to come across as judgemental but there is a huge amount of denial with people around their drinking habits..
"I must admit my social life has taken a bit of a hit since I quit. I don't look forward to nights out like I used to because the majority of people still get drunk.. I do enjoy life and appreciate the smaller things in life a lot more than I used to."