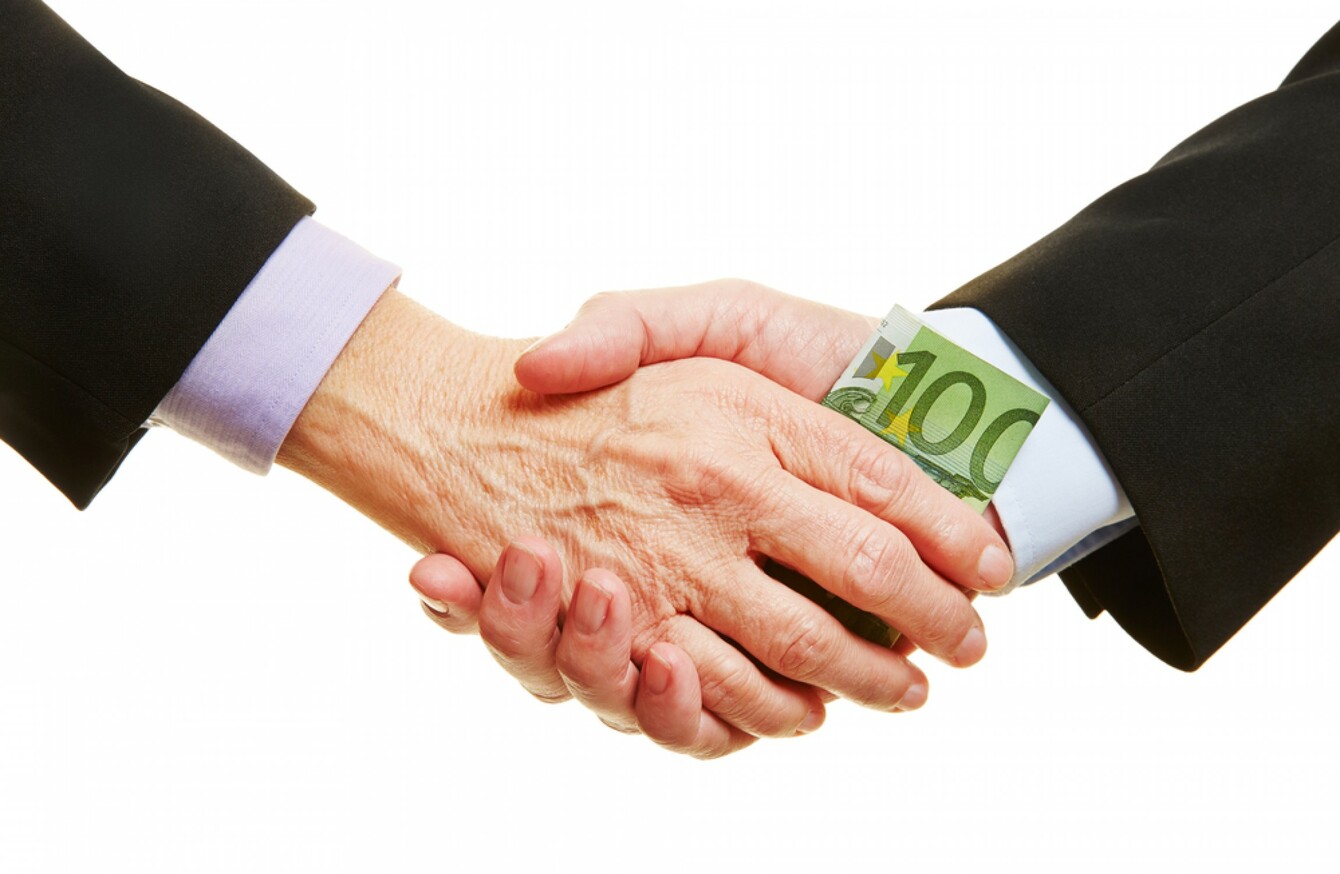 File photo
Image: Shutterstock/Robert Kneschke
File photo
Image: Shutterstock/Robert Kneschke
THE SOCIAL DEMOCRATS are calling for a new body to tackle corruption and white-collar crime to be established.
The party launched a detailed policy document this morning, calling for a new organisation –  the Independent Anti-Corruption Agency – to be based on the Australian model.
A spokesperson for the Soc Dems said the new agency "would essentially be a one-stop shop for dealing with corruption in Ireland and would have investigative and prosecution powers, and would be answerable to a newly established Oireachtas Committee for Public Interest Oversight".
"(It) would consolidate the functions of a number of existing bodies and be granted powers to tackle corruption in Irish society."
'Tainting Irish society'
Speaking ahead of this morning's launch, Social Democrat TD Róisín Shortall said the new body's purpose "is to tackle the corruption that has so tainted politics and public life in Ireland".
The existing legislation and infrastructure are totally inadequate in preventing, investigating and prosecuting corruption both in public office and in the corporate world. The effective collapse of the Cregan inquiry into IBRC transactions is just the latest example of what isn't working.
"Despite the many tribunals of inquiry and commissions of investigation, there remains minimal accountability and few consequences for those responsible for wrongdoing and the result is a perception of a golden circle of insiders who appear untouchable. With the creation of an independent, fully responsible body, we are proposing root and branch reform of the anti-corruption regime in Ireland."
Under the proposals the new agency would:
Operate a standing commission of investigation
Have full oversight of public procurement
Draw up new anti-corruption legislation
Conduct sectoral reviews
Act as an advisory body to other regulatory and supervisory bodies
Additionally, the agency would take on the functions of the Office of the Director of Corporate Enforcement, the Registrar of Lobbyists and the anti-corruption mandate of the Standards in Public Office Commission.
The Social Democrats are also proposing that the body would have an advisory role in respect of various public bodies – including the Garda Síochána Ombudsman Commission (GSOC), the Comptroller and Auditor General, and professional regulatory bodies.