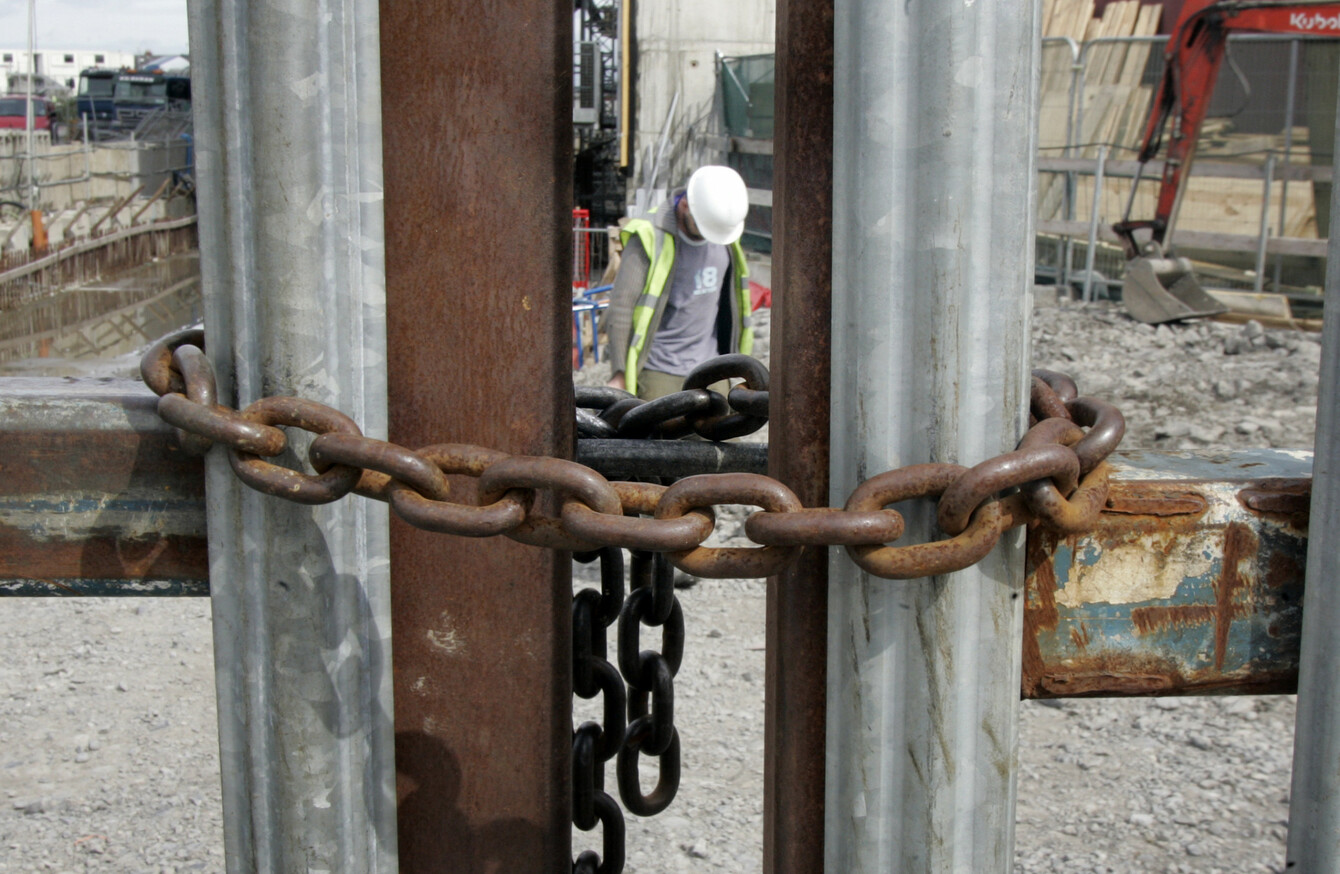 Image: Mark Stedman/Photocall Ireland
Image: Mark Stedman/Photocall Ireland
THE SOCIAL DEMOCRATS party has called on the government to implement a 'use it or lose it' policy to stop speculators from holding onto land that could be used to help stem the current housing crisis.
Speaking at the party's think-in this morning, co-leader Róisín Shortall said there is "evidence of land hoarding going on on a very widespread basis".
"Speculators are being tolerated, their activities are being tolerated and they're having a huge impact on so many people's lives. They need to be taken on."
Shortall said the government needs to adopt a policy of "use it or lose it" when it comes to land.
"Government often hides behind the constitutional provision which they claim gives precedent to private property rights over the public good," she said, adding that this should either be challenged in the courts or changed in the Constitution.
"We can't tolerate a situation where speculators are dictating housing policy in this country," she said.
Her co-leader Catherine Murphy said the political philosophy around housing right now focuses on "property rather than shelter and we've got to change that".
She also expressed concern about a move by Permanent TSB to write off remaining debt on buy-to-let properties if the owners hand them over to the bank for sale.
"We are acutely aware that they're not vacant houses – in the main they're occupied by people who are renters," she said.
Murphy said this could "put a whole cohort of people into a more precarious situation".
"There's got to be a system where we can't evict people as easily as they're being evicted at the moment," she said.
#Open journalism No news is bad news Support The Journal

Your contributions will help us continue to deliver the stories that are important to you

Support us now
The party think-in this morning heard from a number of members about people in their communities who are struggling to find housing and secure employment.
"We've got people who can't afford to save for a deposit and get on the property ladder, who are living in rental accommodation. Then we've people who can't afford the rental accommodation and the rents, particularly in my own constituency Dublin mid-west – so Lucan, Clondalkin, Palmerstown, Rathcoole - they're going through the roof," Anne-Marie McNally, political director for the party told TheJournal.ie.
"You're looking at three-bed semi-detached houses for €2,200 per month. You're talking ludicrous sums of money – it really is out of the remit of anybody working an average job."
I'm seeing a lot of people in their 30s who are still living with their parents or who have had to move back with their parents. This morning we heard stories from someone who has had their house repossessed, a youth worker who's working with people who can't access housing and we spoke about the consequences that has in terms of how people see themselves in society. That sense of failure.
"I've got friends who are putting off starting  family because they don't feel secure enough to have children," she added.