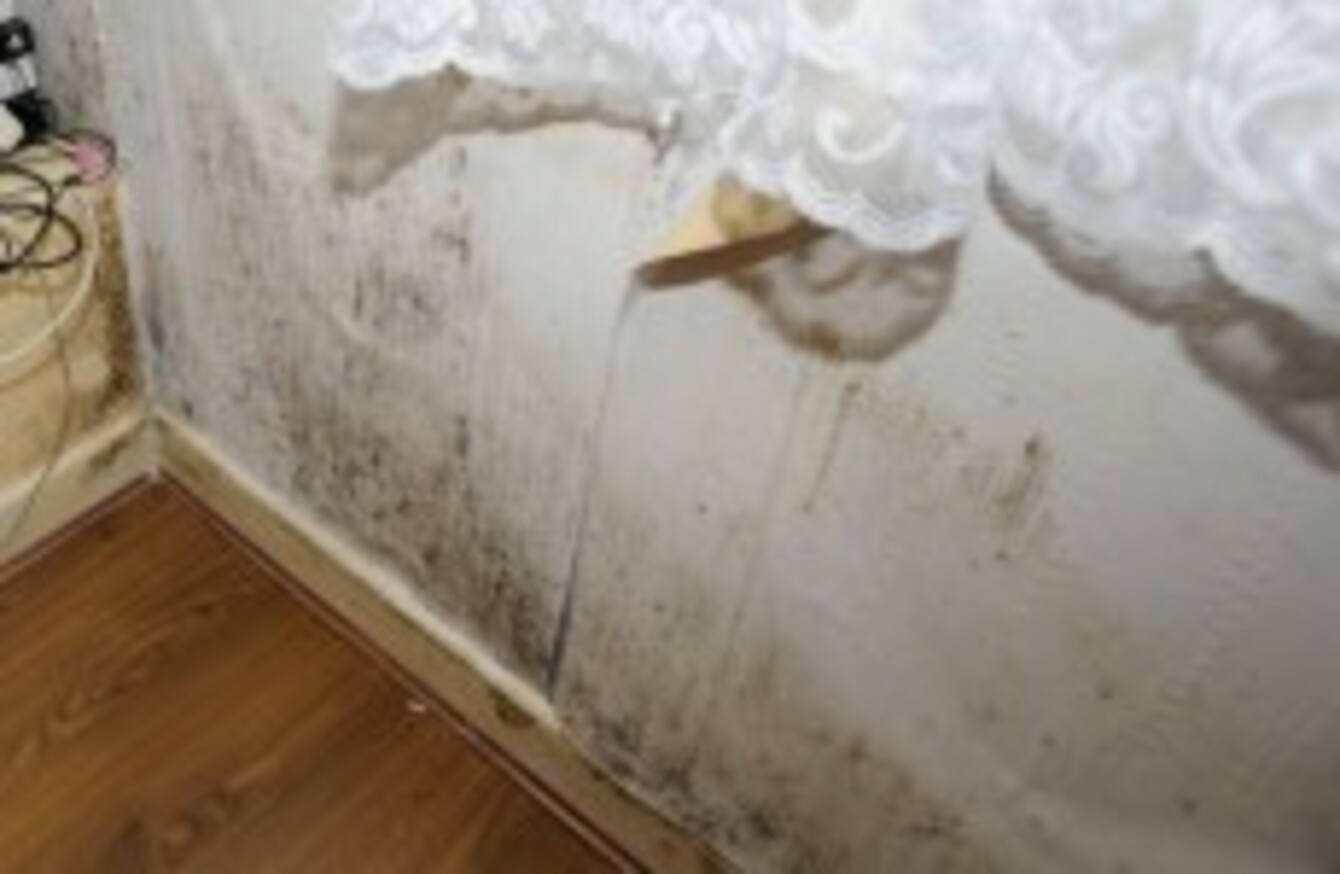 Mould in an apartment at Dolphin House
Image: Photocall
Mould in an apartment at Dolphin House
Image: Photocall
RESIDENTS OF 20 Local Authority housing estates around Ireland have had a complaint they've taken against the Irish State regarding the dire conditions of their housing ruled admissible by the European Committee of Social Rights (ECSR) in Strasbourg.
The case is a landmark one given the collective nature of the complaint.  The tenants of the houses in question were assisted in lodging the complaint by several agencies including the Housing Law department of NUIG and Community Action Network (CAN), together with the International Federation of Human Rights (FIDH).
The complaint has been five years in the making and alleges that Irish law and policy on Local Authority housing breaches tenant rights under the European Social Charter.  It was first lodged with Strasbourg in July 2014.
Specific issues raised include:
Substandard housing conditions both internally and externally
Failure of Local Authorities to accept structural deficiencies in housing
Health impacts on children, families, and vulnerable people
No national survey of housing conditions for over a decade
The 20 estates include Balgaddy, Dolphin House, and Ballymun in Dublin and Moyross in Limerick.
Common housing issues reported include living with dampness, mould, sewerage, poor maintenance and pyrite.
#Open journalism No news is bad news Support The Journal

Your contributions will help us continue to deliver the stories that are important to you

Support us now
Dolphin House in Dublin's south inner city is a strong example of regeneration gone wrong.  Phase one of the process has been delayed several times and is now more than two years behind schedule.
One resident there, Debbie Mulhall, spoke of how breaches of tenants' rights has resulted in third-class citizenship for over 350,000 people around the country.
"Your home and where you raise your family is so much more than just bricks and mortar," she said.
We are being denied basic rights and being treated like third class citizens simply because we are tenants of the state.
The regeneration is already well over 18 months behind time and at this rate it could be years before it really happens.
In the meantime, tenants continue to live in conditions that  we allege are unacceptable, unhealthy and uninhabitable.
TheJournal.ie has requested comment from the Department of the Environment.
Although the decision by the ECSR is not legally binding a continued breach of the Social Charter could see Ireland facing a resolution from the ECSR's council of ministers.  No EU member state has ever ignored such a resolution.
Ireland has until May 28 to respond to the ECSR's decision.