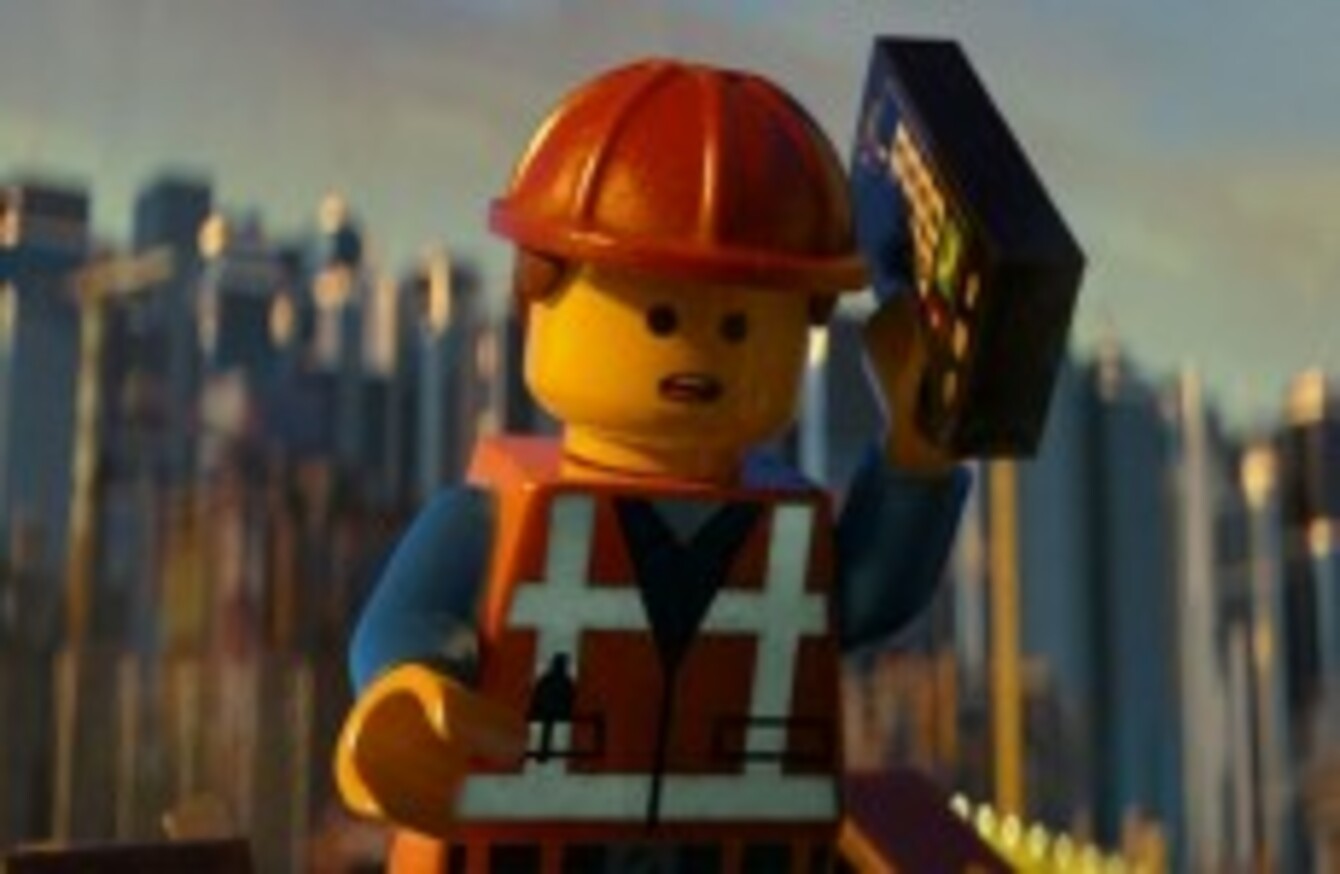 Image: LEGO Movie
Image: LEGO Movie
A MAJOR STRATEGY on social housing had been flagged by ministers in advance of yesterday's Budget announcement — and, sure enough, when Brendan Howlin rose to his feet yesterday afternoon he had an investment of over €2 billion to announce.
€2.2 billion will be spent over the next three years to boost the social housing stock, to be precise — in three separate strands of funding.
Namely… 
Over €1.5 billion in funding directly from the Exchequer, by 2017.
Public Private Partnerships (PPPs) will be used to invest a further €300 million. [What is a PPP?]
€400 million via an 'off-balance sheet financial vehicle' providing money to Approved Housing Bodies, from 2015. 
It's planned over 10,000 housing units will be provided as part of the plan by 2018.
The breakdown… 
Setting out his spending schedule, Howlin explained that over €800 million would be allocated to the programme next year, including €450 million in capital expenditure.
It's the biggest housing investment by the Government since 2009 — and is aimed at delivering an additional 2,500 housing units by the end of next year, rising to over 6,700 units by 2017.
Clúid, one of the 'Approved Housing Bodies' mentioned in Howlin's plan, has said it's delighted with the initiative.
"We need to remember that capital spending on social housing was €1.48 billion in 2007 but by 2014 it had been cut by a massive 85 per cent," Head of Policy Simon Brooke said.
"Consequently, social house building has collapsed.
"In 2007, local authorities and housing associations produced 8,700 new homes — by 2013 this had slumped to 757, a staggering drop of over 90 per cent.
"We need to be building at least 5,000 new social housing homes per year if we are to start to reduce social housing waiting lists."
Brendan Howlin.
He added that investment in the area was good for the economy because it "creates employment and increases economic activity, and at the same time it meets a vitally important social need".
Strategy
The Government has made a series of high profile announcements in the area of housing, after it became apparent over the last 18 months or so that not enough homes are being built in Ireland.
Since the turn of the year, the Taoiseach Enda Kenny has spoken repeatedly about undertaking a construction programme "to triple the number of houses built to 25,000 a year by 2020″.
This commitment forms part of Construction 2020, the government's big plans to get the country building again.
While, earlier this month, Environment Minister Alan Kelly announced new legislation aimed at forcing developers to "use it or lose it" when it comes to planning permission.
The new "vacant site levy" would allow local authorities in towns and cities with a population above 3,000 to fine property owners 3 per cent of the market value of a site, if they leave it vacant or underused.
It would also force developers to provide up to 10 per cent of their housing units for social housing.
The reaction 
The 'off balance-sheet vehicle' announced by the Government yesterday will operate on an independent, commercial basis, providing financing to Clúid and other bodies like it.
According to Howlin, it will be "open to both private investors and bodies like the European Investment Bank".
The plan hasn't been given a universal welcome — with TDs from the Anti Austerity Alliance maintaining it doesn't go nearly far enough.
"The fact is that there is a need now for 10,000 social houses at a minimum," Ruth Coppinger said.
"Some councils have at least 10,000 people on the waiting lists, this will go nowhere near solving the housing crisis."