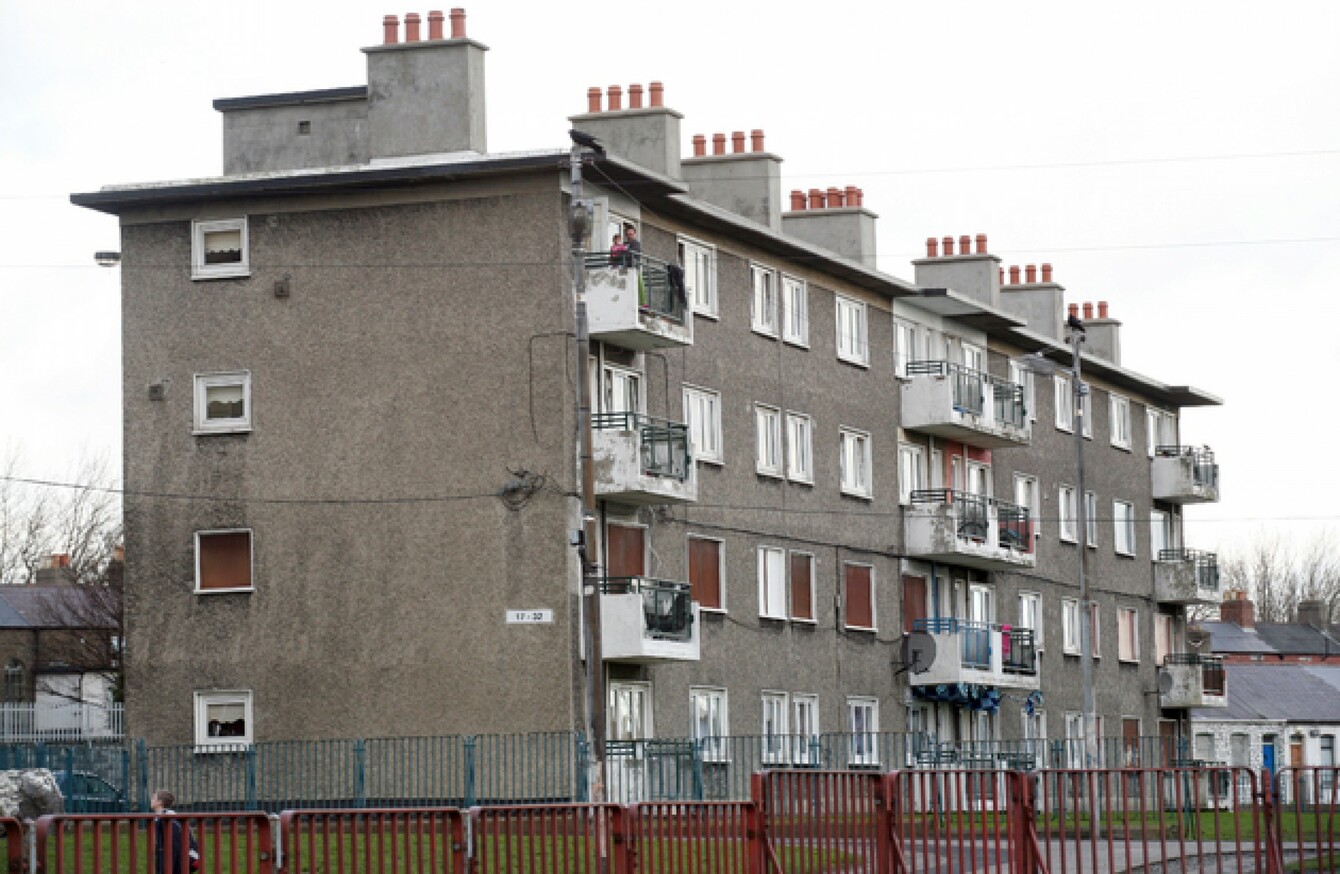 Image: RollingNews.ie
Image: RollingNews.ie
PEOPLE IN SOCIAL housing are stigmatised in Irish society and more needs to be done to tackle the issue, according to a new report.
A report by Clúid Housing to be launched this morning assesses the scale and impact of stigma on social housing in Ireland and outlines a number of responses that can be taken.
Research for the report was based on examining relevant studies around the topic. There was also a focus on three case study estates in Dublin with high levels of social housing – Ballymun, Fatima Mansions and Clarion Quay.
Through interviews with community workers and both private rented and social housing tenants in the area the report established the level of perceived stigma and how it was addressed.
Methods to combat stigma by social housing tenants included falsifying their address (in Ballymun) and not letting people know they were living in social housing.
Other methods of battling stigma ranged from people changing their accent while talking to others to defending the neighbourhood's reputation.
"There is no doubt that stigma is a feature of Irish social housing today," said Simon Brooke, head of policy with Clúid.
Some people have preconceived negative views about social housing tenants, who are depicted as work-shy, exploiting the benefits system, living rent free, and likely to engage in anti-social behaviour.
Brooke said that Clúid sometimes encounters community opposition or 'nimbyism' (not in my back yard) when locals hear of a social housing development being built in their area.
"However our experience indicates that initial resistance from local residents largely dissipates once the new development is completed and occupied," he said.
He also pointed out that stigma in social housing was far from universal, and that many social housing tenants identified with their areas and felt a strong sense of pride in their communities.
"That being said, it is clear that where people feel stigmatised through living in social housing, the effects of this can be acute and have a significant impact on their lives," he said.
The report - Changing Perceptions; Stigma and Social Housing in Ireland – also found that negative media coverage played a prominent role in perpetuating and intensifying stigmatisation.
It also identified a number of ways in which stigma could be tackled.
These include providing social housing in mixed tenure developments alongside private accommodation; building proper community amenities into areas with social housing; and organising large-scale public events and media campaigns to shine a better light on areas.
The full report can be accessed through Cluid's website