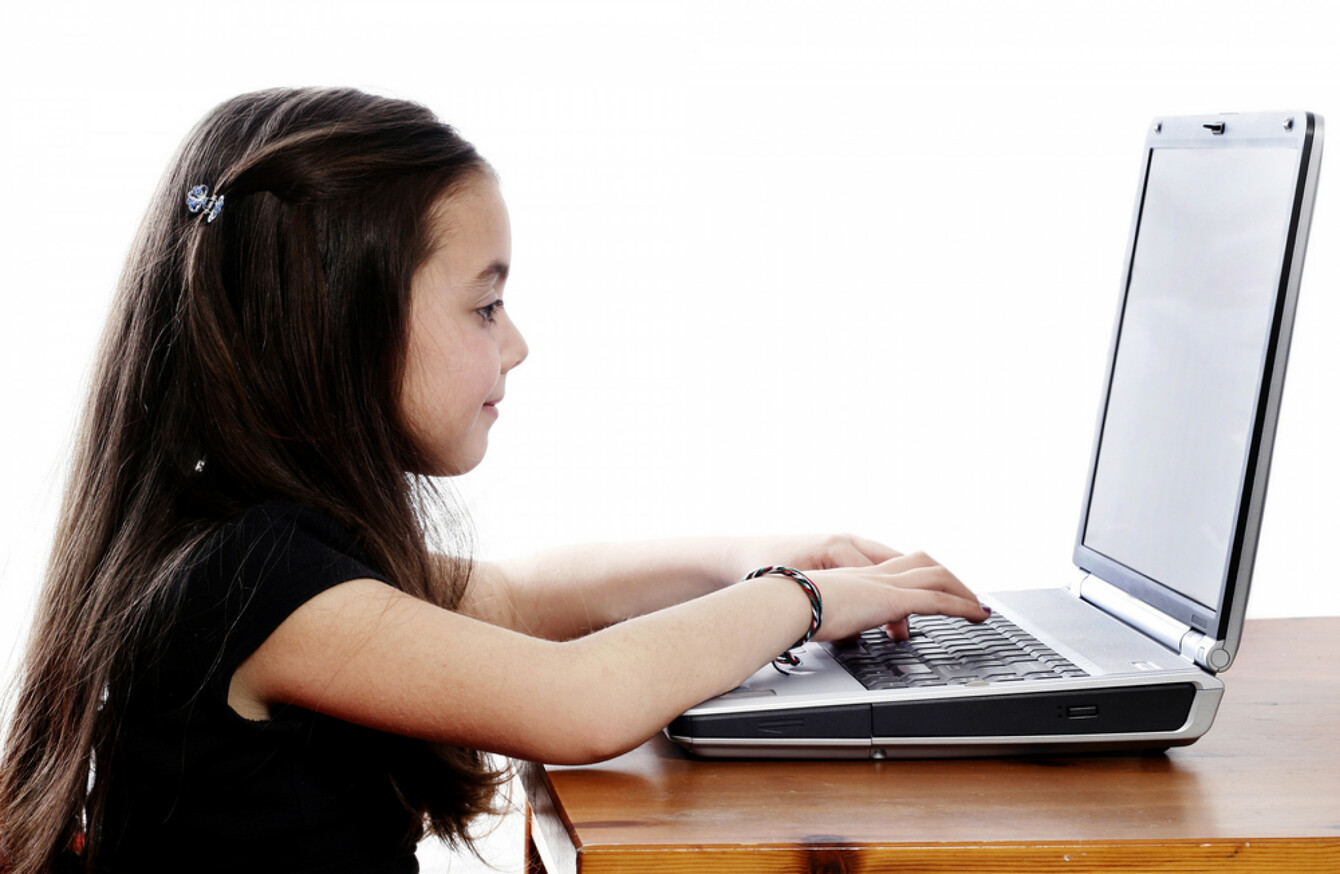 Image: Shutterstock/Christopher Meder
Image: Shutterstock/Christopher Meder
OVER HALF OF nine year olds are on social media despite social media age restrictions, a new survey has found. 
CyberSafeIreland, the children's online safety charity which provides training on how to stay safe online, surveyed over 5,000 children, parents, and teachers who have attended its training sessions over the last academic year.
It found that 68% of eight to 13 year olds own their own smartphone, while 70% use social media and messaging apps.
Every week, 32% of children are talking to strangers online, with 18% speaking to strangers every day. 
The results reveal that 30% of children have rarely or never discussed online safety with parents. 
A total of 13% of children are also spending over four hours online, including almost 20% of 12 year olds.
The research also shows that 41% of eight and nine-year-olds are playing over-18s games, which as the report highlights can expose children to highly inappropriate and potentially damaging content. 
The results come as Ireland recently approved the digital age of consent as 16. 
CyberSafeIreland said it is concerned that there is not enough guidance and support out there for parents, teachers, social workers to deal with the variety of online risks that children are facing. 
The charity said the contact with strangers is of significant concern, stating there is a potential risk of sexual exploitation or grooming. 
It added that more must be done to protect children, and urged parents to have an ongoing dialogue with their children about safety online.
Alex Cooney, CyberSafeIreland's CEO said it's vital that the government does more to address this issue and goes further than its recent Action Plan on Online Safety to set clear time-bound targets by which the success of its policies can be measured.
"It's also high time that social media companies did more to protect under-age users, and in the absence of these well-resourced companies stepping up to the plate then the government should appoint a Digital Safety Commissioner to enforce greater corporate responsiveness," he said.