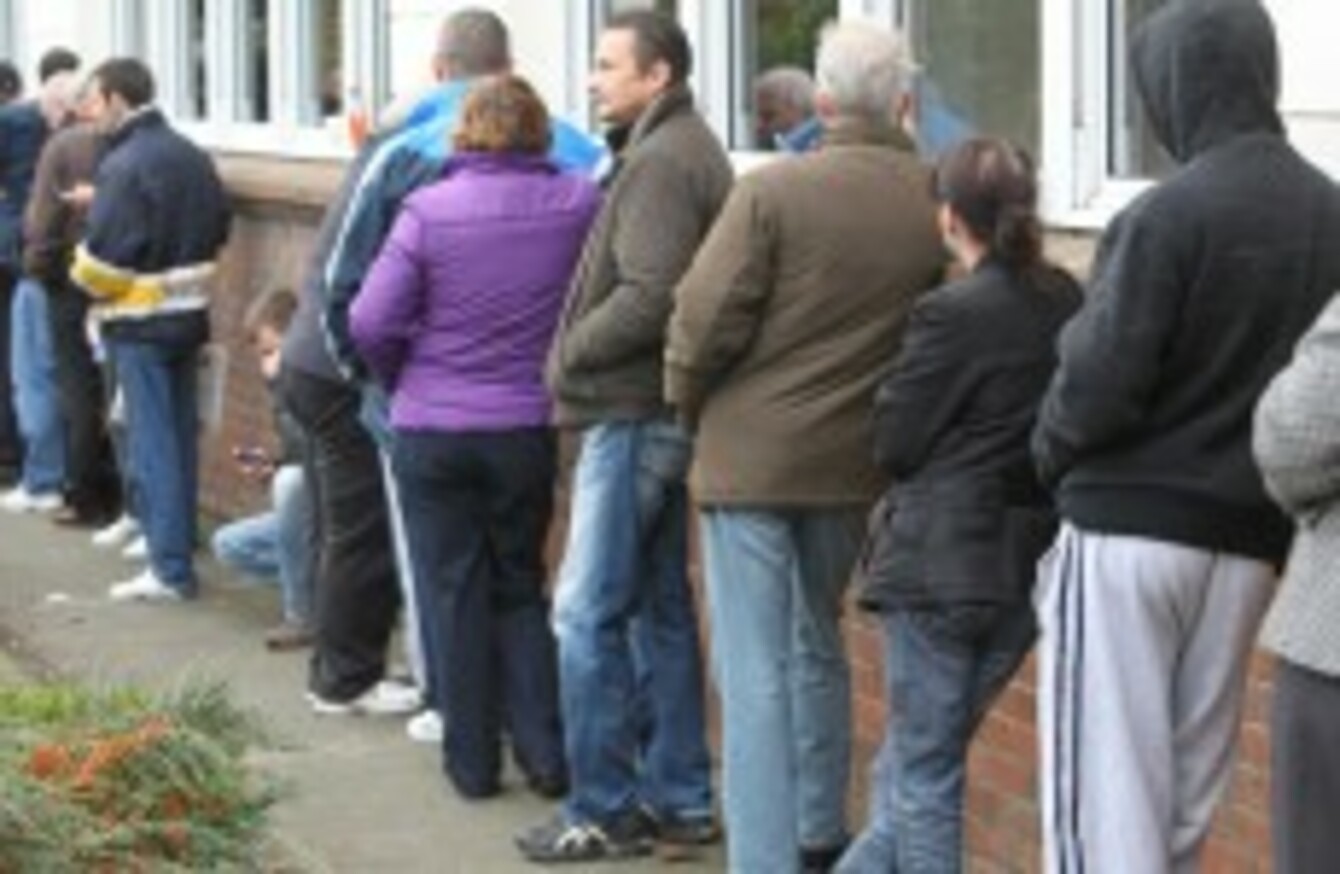 Queue at a social welfare office
Image: Leon Farrell/Photocall Ireland
Queue at a social welfare office
Image: Leon Farrell/Photocall Ireland
PEOPLE HAVE TO wait for an average of six months for decisions to be made on social welfare appeals.
The average wait time is 25.1 weeks, down from 29 weeks in 2013.
Women waiting to hear if they are entitled to the deserted wives benefit have the longest average wait time of 64.7 weeks – 15 months. This is up from 25.7 weeks last year.
Carers waiting on appeal decisions for the respite care grants have the second longest wait of 61.8 weeks: over 14 months. The average wait time in 2013 was 24.6 weeks.
A total of 38,500 social welfare appeals were finalised in 2013.
Appeals on insurability of employment have the quickest turn-around: 4.6 weeks. The average wait time for appeal decisions on non-means-tested Jobseeker's Allowance is 5.3 weeks, down from 26.5 weeks lat year.
The wait time for decisions of appeals relating to Jobseeker's Benefit is 19.8 weeks or just under five months, down from a 27 week wait in 2013.
The processing time for appeals on pensions is seven to eight months.
'Significant progress'
Social Protection Minister Joan Burton informed the Dáil of the figures last week.
She said that she was "satisfied that significant progress has been made in addressing the appeals backlog".
The average processing time for appeals peaked in 2011 when the average time for an oral hearing was 52.5 weeks and for a summary decision was 25.1 weeks. In 2012 the average processing time for an oral hearing dropped to 39.5 weeks and the time for a summary decision increased slightly to 27.8 weeks.
"Further improvements were achieved in 2013, when the average appeal processing time reduced to 33.9 weeks for an oral hearing and 25.8 weeks for a summary decision, and to date in 2014.
"As at 31 May 2014, the time taken to process an appeal requiring an oral hearing reduced to 29.9 weeks and 22.5 weeks for a summary decision," Burton stated.