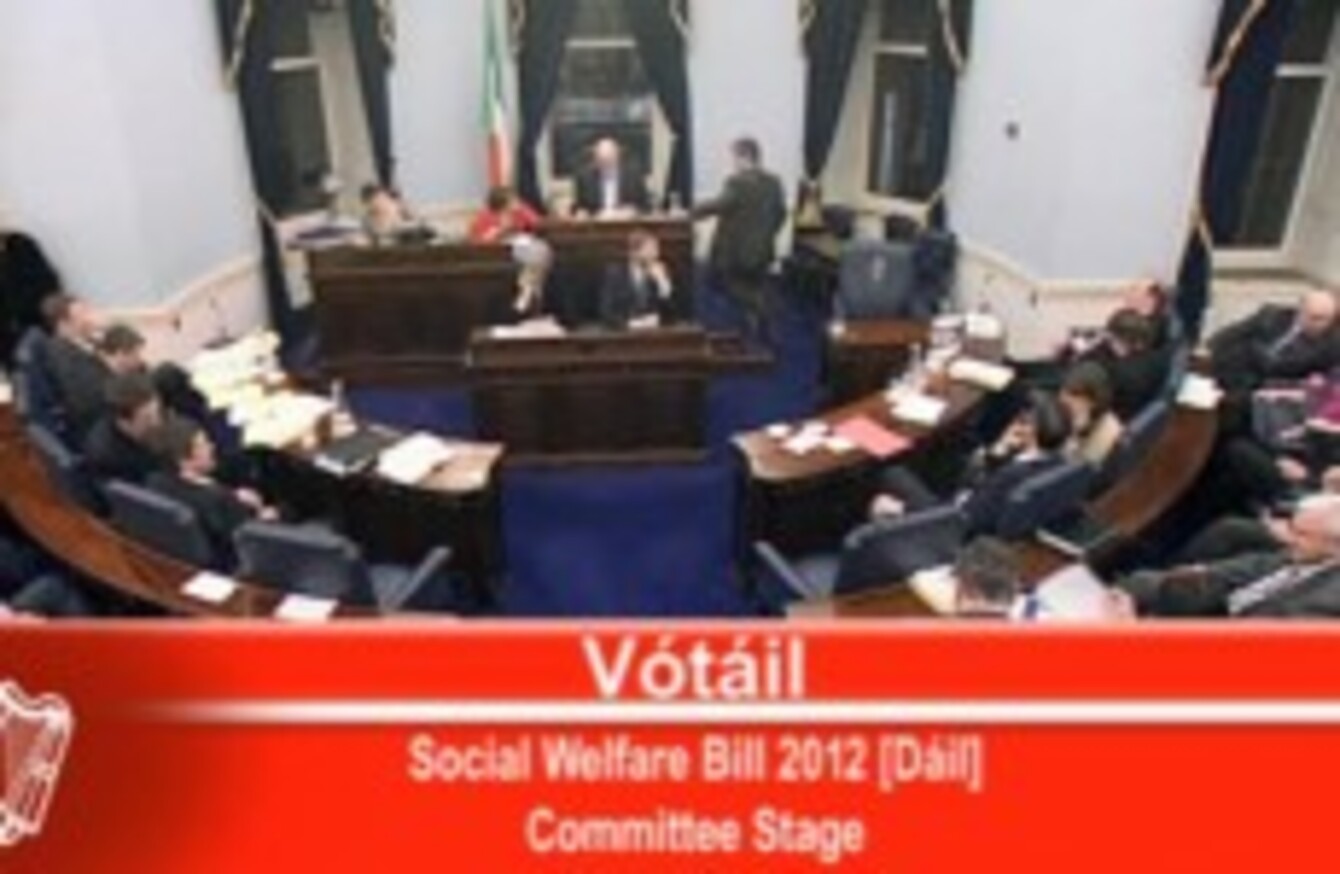 The vote in the Seanad this evening
Image: Screengrab
The vote in the Seanad this evening
Image: Screengrab
THE CONTROVERSIAL SOCIAL Welfare Bill has passed through committee stage in the Seanad by a small majority after a Labour senator voted against bill.
The bill, which enshrines in law the €10 cut to child benefit and the €325 cut to the respite care grant, passed by 31 votes to 28 with Labour's James Heffernan voting against the bill and automatically losing the party whip.
Heffernan had signalled his intention to vote against the bill earlier today saying that Labour had broken a pledge made before last year's election to maintain the rate of child benefit at €140 per month.
With Fine Gael (19 senators) and the rest of the Labour Party (11) backing the bill it faced opposition from Sinn Féin (3) and Fianna Fáil (14).
All of the Taoiseach's nominees (6) – Martin McAleese, Fiach MacConghail, Marie-Louise O'Donnell, Mary Ann O'Brien, Katherine Zappone and Jillian Van Turnhout - opposed the bill.
They were joined by four independent senators from the NUI and Trinity panels who also opposed it. Only businessman Feargal Quinn supported the government's legislation.
The final stages of the bill will be debated again in the upper house tomorrow before it becomes law next year.