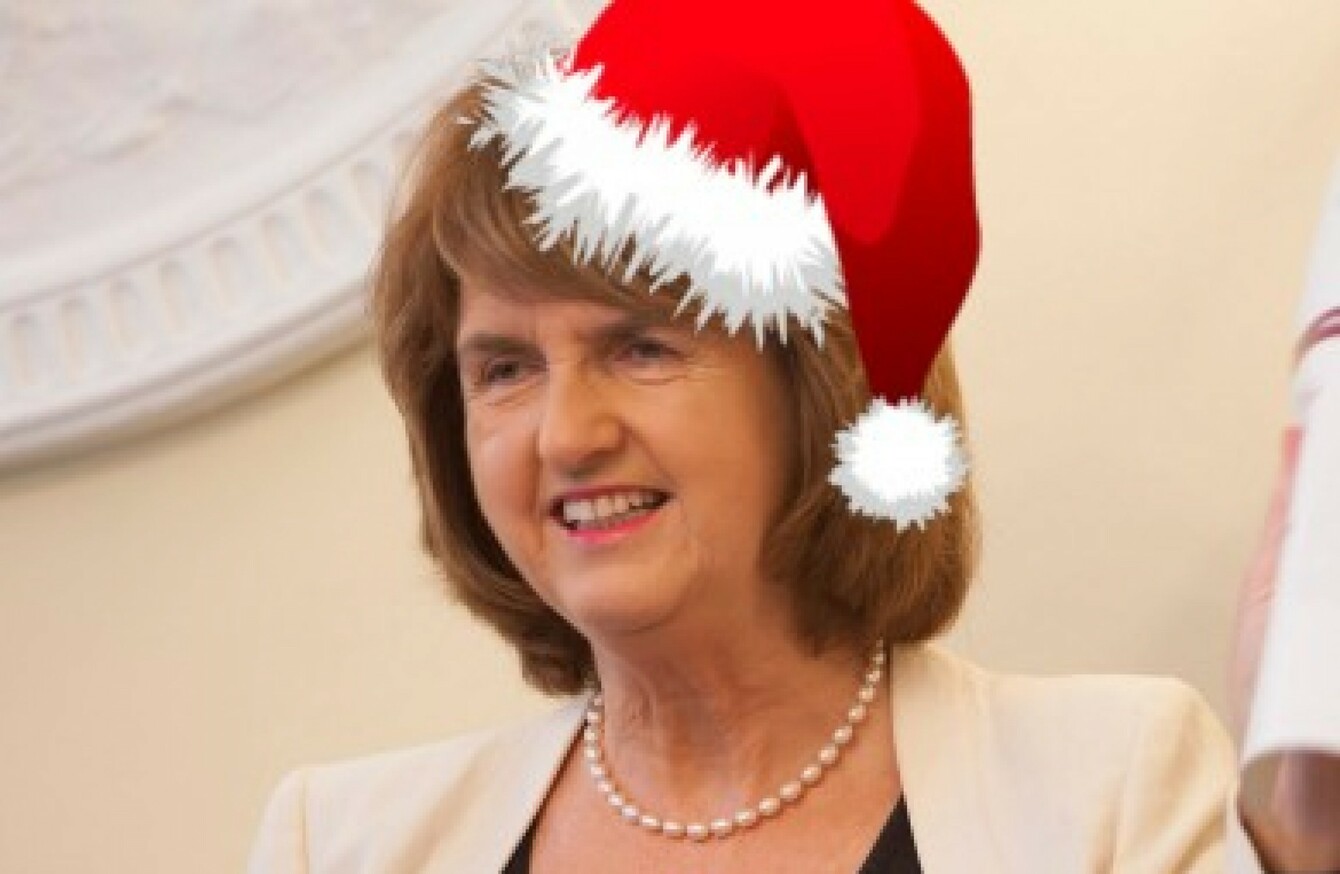 Image: Tony Kinlan
Image: Tony Kinlan
THOSE IN RECEIPT of social welfare payments will receive their Christmas bonus payments in the first week of December.
The payments will be given to 1.2 million recipients.
As announced in the Budget in October, the payments for pensioners, people with disabilities, carers, lone parents and people who are long-term unemployed will rise by 75% this year. Abolished in 2009 by the previous government, the Christmas bonus was partially restored by the Tánaiste last year and is being increased this year.
Under the increased structure:
A pensioner couple both in receipt of the non-contributory State pension will receive a bonus payment of €328.50
A single person on disability allowance will receive a bonus payment of €141
A person in receipt of a carer's allowance with two dependent children will get a bonus of €197.70
A long-term jobseeker with a dependent partner and two dependent children will receive a bonus of €279.30
Tánaiste Joan Burton and Public Expenditure Minister Brendan Howlin today signed the regulations to allow for the payments into law.
Burton said that the bonus played an "important role in ensuring we can improve things for every person, not just a few".
The bonus will be paid to those receiving the state pension, widow's and widower's pension, guardian's payment, invalidity pension, blind pension, deserted wife's benefit, carer's allowance and benefit, disability allowance, farm assist, long-term jobseeker's allowance and long-term supplementary welfare allowance.
It will also be paid to some people on community employment, back to education and Gateway schemes.