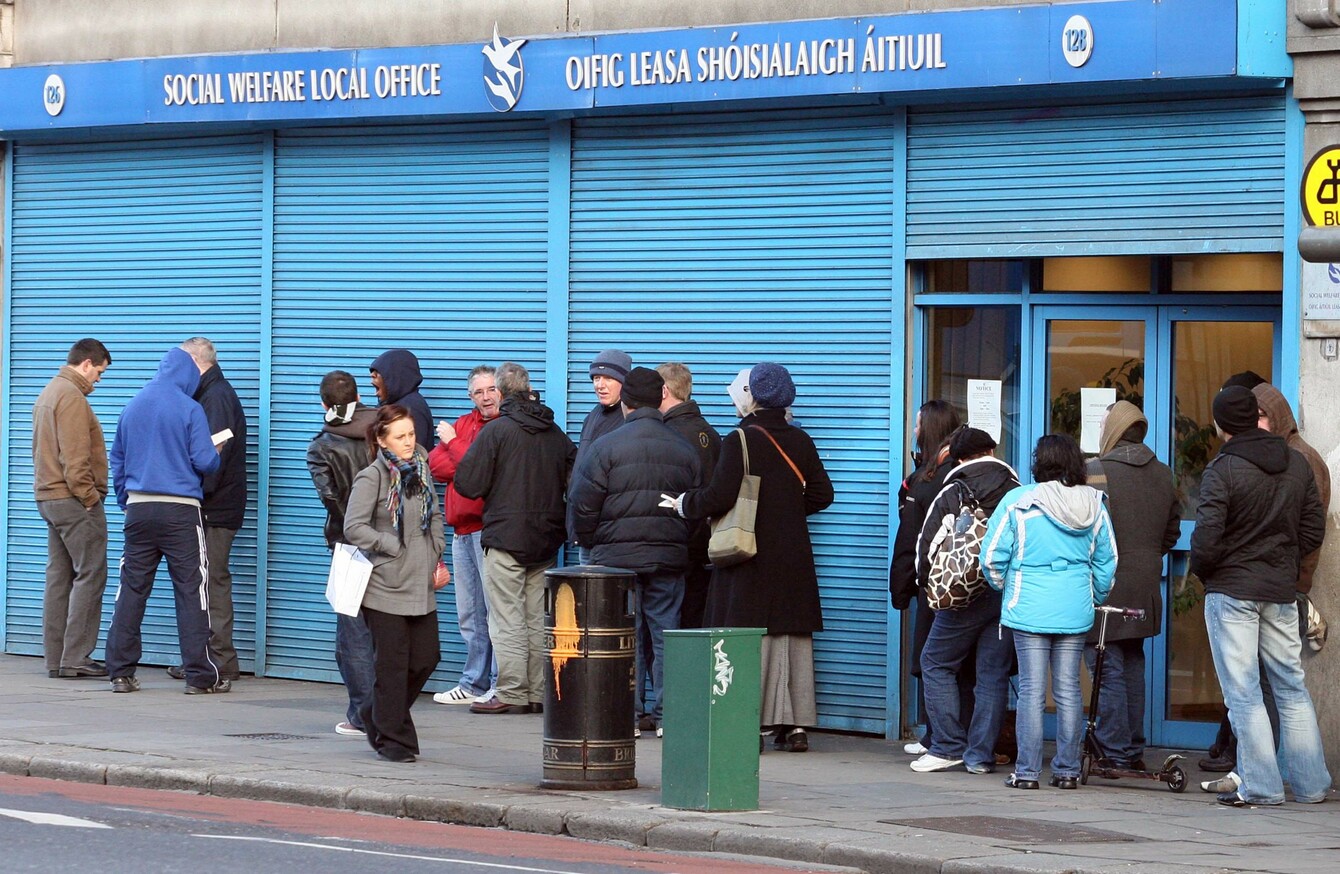 File photo
Image: RollingNews.ie
File photo
Image: RollingNews.ie
THE CURRENT AVERAGE waiting time for various social welfare payments varies widely.
As of 30 September, the average waiting time to receive a carer's allowance was 40 weeks overall or 14 weeks for fresh claims.
Meanwhile, people had to wait just one week for other payments such as jobseeker's benefit, illness benefit or a widow or widower's contributory pension.
The figures were released to Sinn Féin TD Seán Crowe by the Department of Social Protection under a Freedom of Information request.
Here's a breakdown of some of the other average waiting times:
State Pension Non-Contributory (fresh claims): 15 weeks
State Pension Non-Contributory (overall): 27 weeks
Jobseeker's Allowance: two weeks
One-Parent Family Payment: six weeks
Disability Allowance (fresh claims): 13 weeks
Disability Allowance (overall): 19 weeks
Invalidity pension (fresh claims): 11 weeks
Invalidity pension (overall): 21 weeks
Child Benefit (domestic): three weeks
Child Benefit (EU regulation): 28 weeks
Free Travel: two weeks
A spokesperson previously told TheJournal.ie the department "always aims to ensure that claims are processed as quickly as possible", noting: "This is possible in most cases and each scheme area is continuously monitored.
Processing times can vary across schemes, depending on the differing qualification criteria. Some schemes require a high level of documentary evidence from the customer, particularly illness-related schemes, and can take longer to process. Similarly, means-tested payments require more detailed investigation and interaction with the applicant, lengthening the decision making process.
The spokesperson added that delays can also arise "when the application form is not completed fully or supporting documentation is not provided".