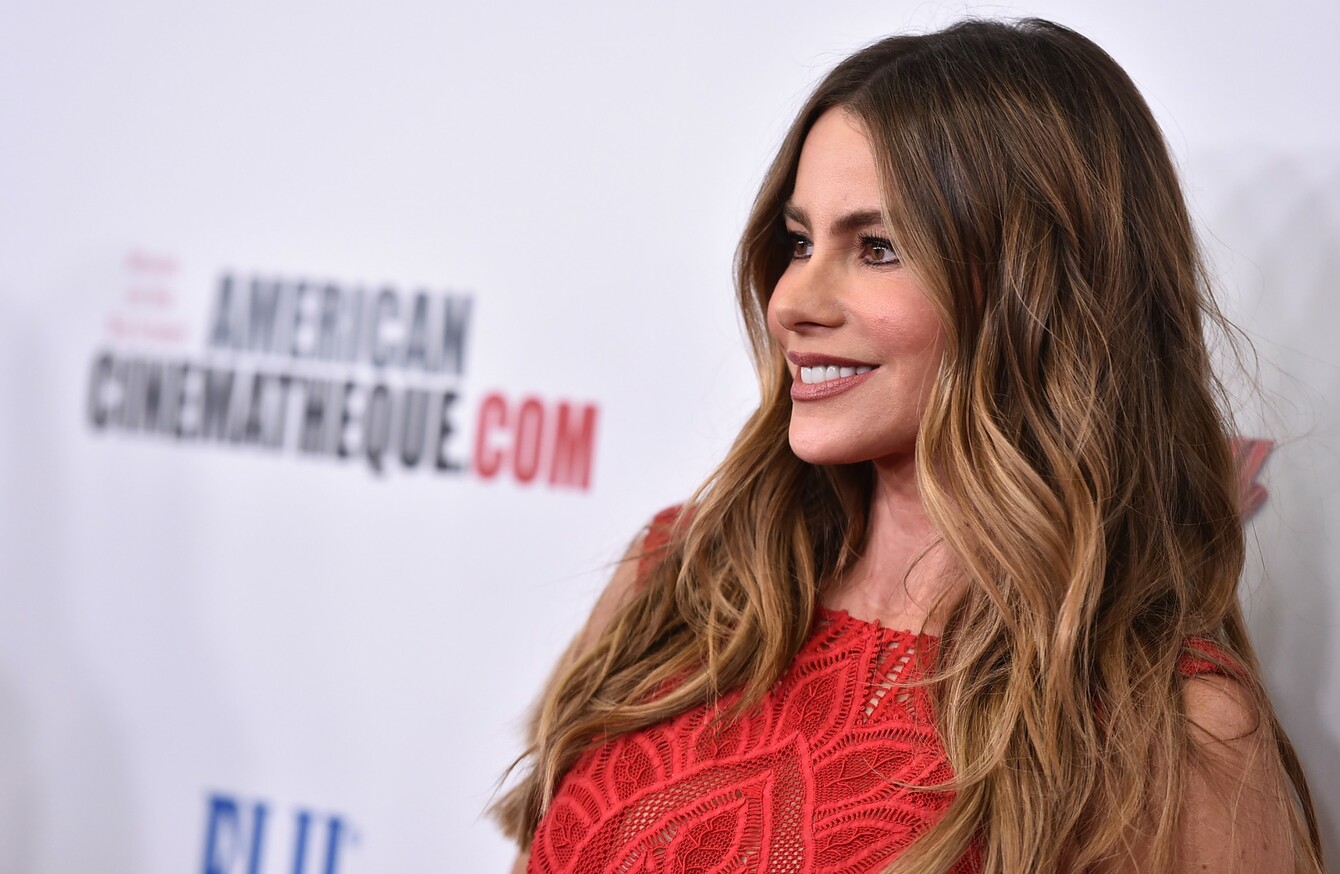 Image: Jordan Strauss AP/Press Association Images
Image: Jordan Strauss AP/Press Association Images
TV ACTRESS SOFIA Vergara has become embroiled in a bizarre lawsuit in the US, brought on behalf of two frozen embryos she created with an ex-boyfriend.
In effect, Vergara is facing a lawsuit from her own embryos for not allowing them to be born.
The embryos are listed as plaintiffs "Emma" and "Isabella" in papers filed with a Louisiana court, the New York Post reported.
According to the lawsuit, not allowing the embryos – currently frozen at a California fertility clinic – to be born is "depriving them of their inheritance".
Louisiana is a pro-life state where embryos are given rights as people. Its governor from 2008 to 2016, Bobby Jindal, was a staunch pro-life supporter and passed a series of measures while in office limiting abortion.
One such measure was limiting abortion past 20 weeks only if the woman's life is endangered, her physical health is severely compromised or the pregnancy is "medically futile".
According to Louisiana law, "an in vitro fertilised human ovum exists as a juridical person until such time as the in vitro fertilised ovum is implanted in the womb.
An in vitro fertilized human ovum is a juridical person which cannot be owned by the in vitro fertilisation patients who owe it a high duty of care and prudent administration.
In other words, Vergara's  frozen embryos would be viewed as having the rights of a person under Louisiana law until such time that they are implanted in the womb. Furthermore, parents owe the embryo a duty of care, and do not "own" the embryo.
In Ireland, under the Eighth Amendment of the Constitution, a supreme court ruling of 2009 indicated that that a frozen embryo does not have have the same right as a foetus in the womb.
Chief Justice John Murray said: "Accordingly in my view it has not been established… that the frozen embryos constitute "life of the unborn" within the meaning of Article 40.3.3."
The latest lawsuit on behalf of the embryos is unusual and a "longshot," legal experts told The Daily Beast, but had a "very real chance at some kind of success" thanks to Louisiana's pro-life laws.
The surprise filing by a trust apparently established for the embryos comes as Vergara's ex-fiancee Nick Loeb this week sought to end another lawsuit he had filed against her.
In that suit, the businessman had tried to gain custody of the two fertilised eggs he and Vergara created via in-vitro fertilisation with the aim of bringing them to term.
The Modern Family actress has been adamant that she wants to keep the embryos frozen indefinitely.
Last year, she told the Howard Stern Show that she was doing the right thing by refusing to sign over custody of the embryos to Loeb.
A child brought into the world needs "more than a mother, it needs a loving relationship of parents".
#Open journalism No news is bad news Support The Journal

Your contributions will help us continue to deliver the stories that are important to you

Support us now
Loeb signed an agreement with Vergara in November 2013 before they proceeded with IVF, stipulating that nothing would be done with the embryos unless both agreed.
However, Loeb sued the actress for custody after their breakup, saying the agreement did not clearly state what would become of the embryos if he and Vergara were to split.
In a statement to People Magazine, lawyers on behalf of Vergara said that this latest court case was the "latest manoueuvre" by Loeb to try and keep the case in the spotlight.
They said:
Loeb apparently thinks that he will garner sympathy from the public and the courts through this latest maneuver, one that we believe will also result in failure.
With reporting from AFP - © AFP 2016