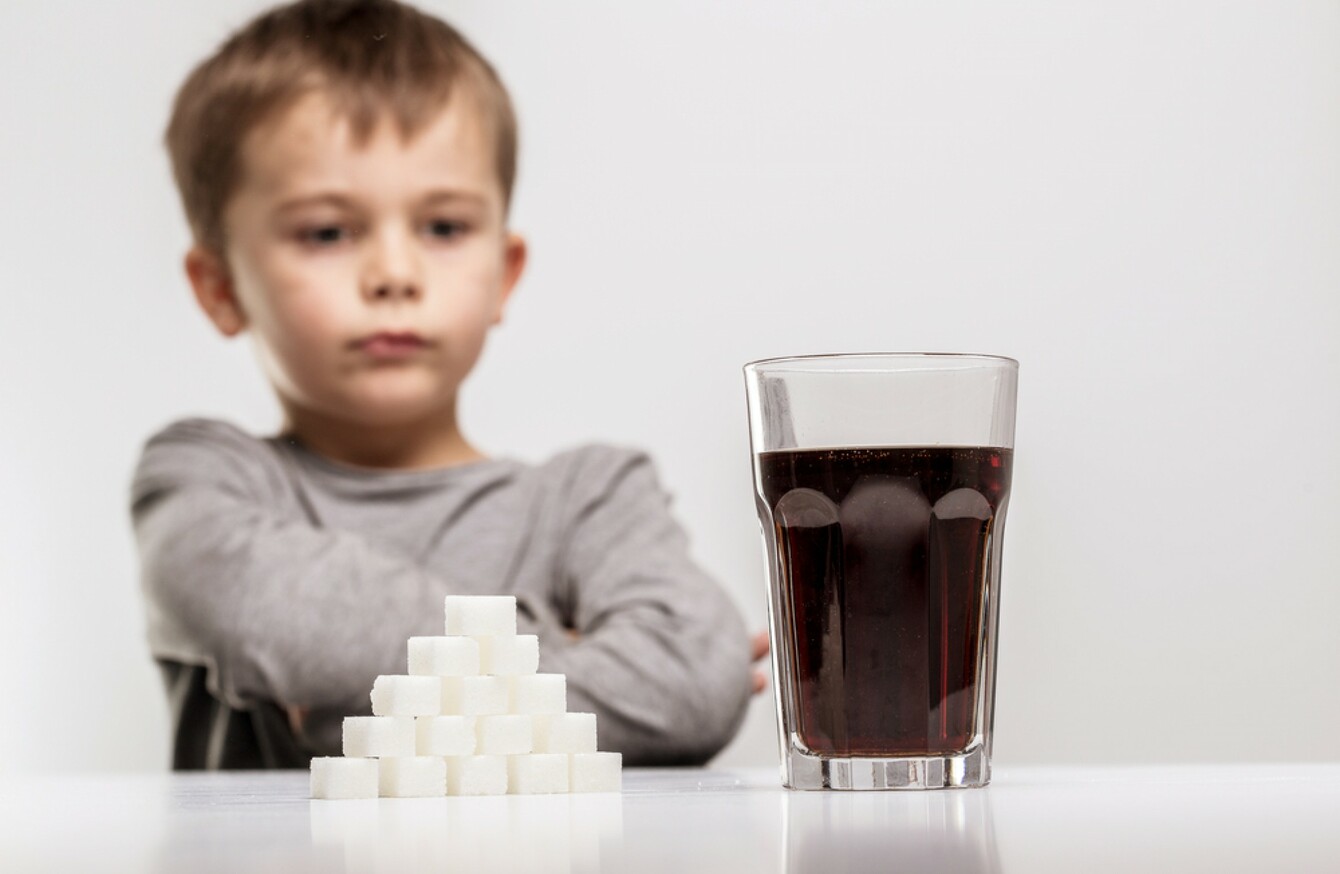 Image: Shutterstock/urbans
Image: Shutterstock/urbans
SOFT DRINKS COMPANIES are reducing the amount of sugar in their drinks to avoid the upcoming sugar tax.
Around 685 million litres of soft drinks are sold in Ireland every year.
Ireland plans to introduce a tax on sugar-sweetened drinks in April 2018, to coincide with the introduction of a similar tax in the UK at that time.
The Minister for Finance, Michael Noonan, said it was originally estimated that the tax would apply to 60% of soft drinks sales but due to reformulation, it's now thought to be closer to 50%.
The soft drinks industry continue to reformulate their products, reducing sugar content, in order to limit their exposure to the tax.
The rate of tax has not yet been decided and could range from 1c to 20c per 330 ml can. The annual yield would be approximately €8.4 million for a 1 cent increase, and would be around €168.7 million for a 20 cent increase.
Speaking in the Dáil, Noonan said the UK has experienced the same issues around reformulation and has revised down their estimated yield from £520m to £380m.
He added that while the tax yield will be lower as a result, the overall impact is positive.
The policy is already having a positive impact prior to its introduction, however, this means that the resulting tax yield will likely be less than estimated.
Effects on diabetes community 
Lucozade Energy Original recently announced that it is changing its formulation to contain around 50% less glucose-based carbohydrates.
Previously the drink was widely recommended to Irish people with diabetes due to the high level of glucose-based carbohydrates. Around 225,840 people with diabetes live in Ireland.
Diabetes Ireland said this reformulation is not advertised on the bottle and warned people with diabetes about the change.
Lucozade Energy Original will now contain around 50% less glucose-based carbohydrates, so the amount needed to treat hypoglycaemia will change.
Hypoglycaemia, often referred to as a 'hypo', can be a side-effect of insulin and taking some diabetes medications. A blood glucose level below 4mmol/L is considered hypoglycaemia.