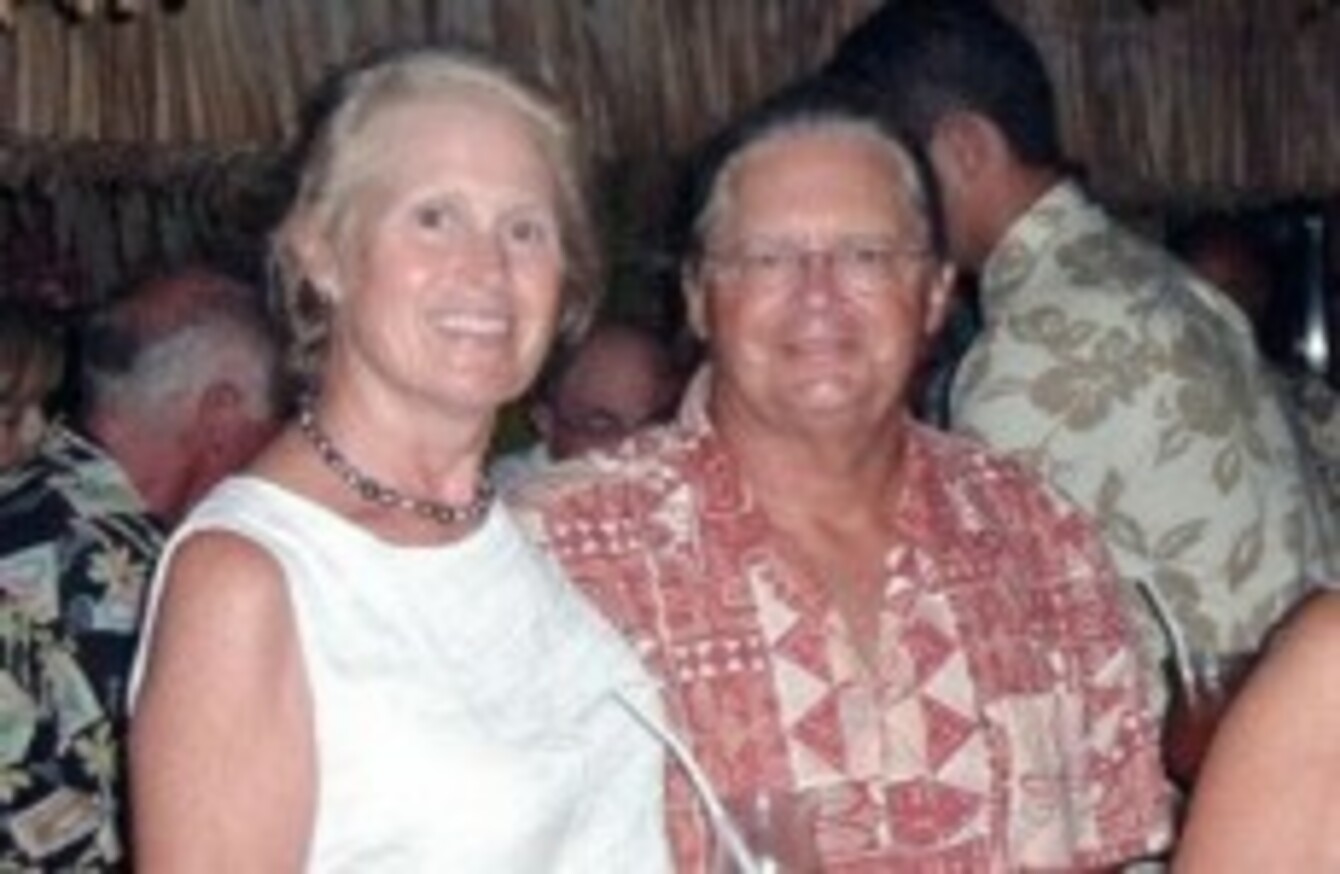 California couple Scott and Jean Adam were killed by pirates.
Image: AP/Press Association Images
California couple Scott and Jean Adam were killed by pirates.
Image: AP/Press Association Images
TWO SOMALI PIRATES have been sentenced to life in jail by a US court over their involvement in the hijacking of a yacht off the coast of Africa earlier this year, which resulted in the deaths of four US citizens.
The yacht, Quest, was owned by California couple Jean and Scott Adam, who were holidaying with friends Bob Riggle and Phyllis Macay, of Seattle. All four were shot dead several days after the vessel was hijacked off the coast of Oman by a 19-strong crew of pirates.
The pirates had planned to bring the yacht and kidnapped crew to Somalia, however they were interceded by US navy warships en route. The pirates were offered the boat in exchange for the hostages but they refused, saying that the hostages were more valuable.
According to the US navy, the pirates then launched a rocket grenade and began shooting the hostages, ABC News reports.
A total of 15 pirates were captured by the navy – the others died during the shoot-out – and were taken back to the US for trial. Two others have received life sentences, while three further men charged with murder could face the death penalty.
One of the men sentenced today, Muhidin Salad Omard, was one of the pirates who had boarded a US vessel in order to negotiate, the BCC reports. Prosecutors said that although Mohamed was not on board at the time of the hostages' deaths "he must remain accountable for their murder as he willfully engaged in the piracy of the Quest".
Prosecutors said that the other man sentenced today, Mahdi Jama Mohamed, had been cooking pasta on board the Quest when the shooting broke out. Speaking through an interpreter, Mohamed expressed "deep sorrow" about the deaths and said that he hoped the families of the victims could forgive him, the Washington Post reports.
"I'm just a poor guy trying to support his family," said the former fisherman and tailor.
Hijacks and kidnapping have become much more common around the Gulf of Aden in recent years, and hostages are often exchanged for millions of dollars.
Somalia is one of the poorest countries in the world and has been torn apart by decades of civil war and famine.