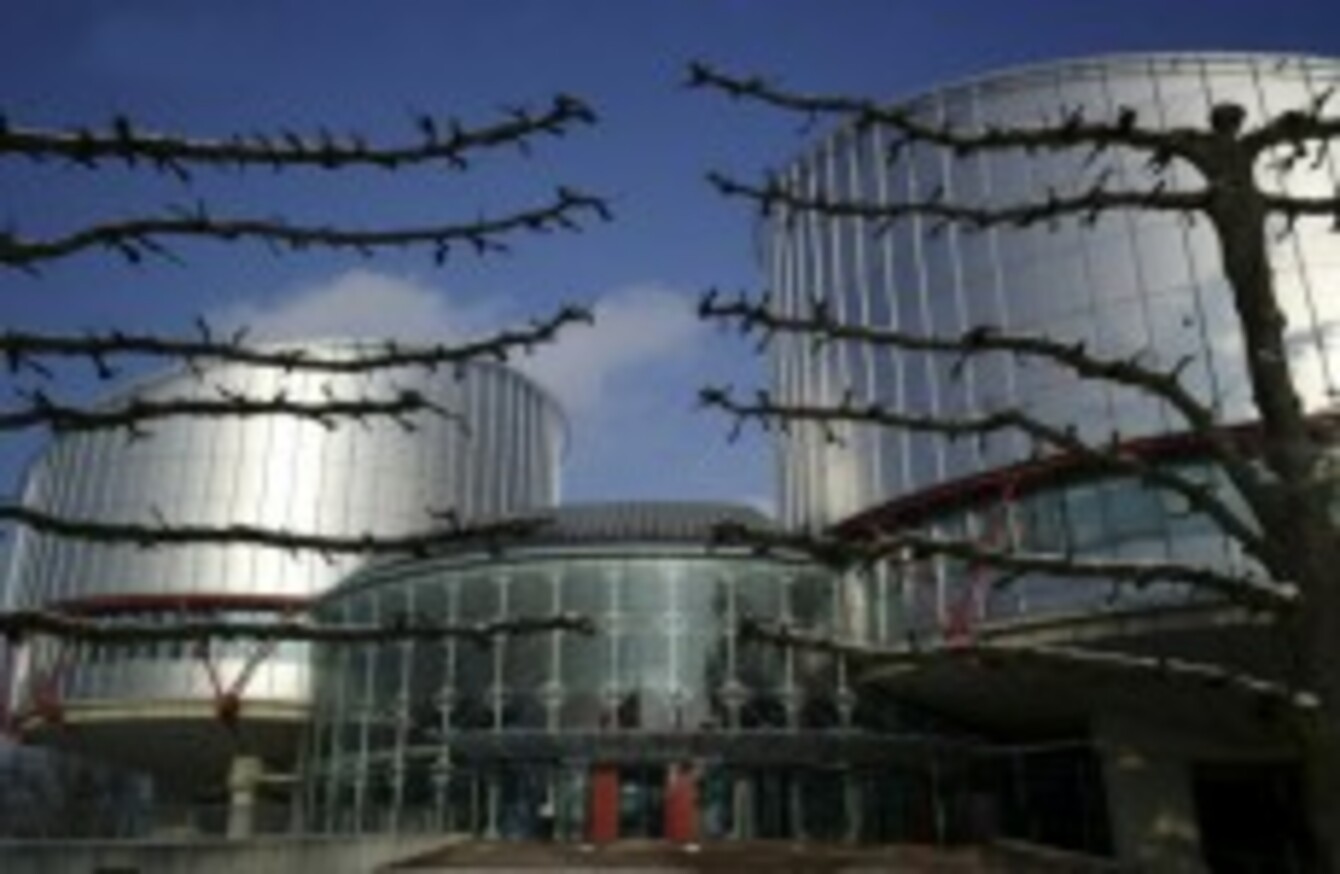 Outside view of the European Court of Human Rights, in Strasbourg, eastern France.
Image: Christian Lutz/AP/Press Association Images
Outside view of the European Court of Human Rights, in Strasbourg, eastern France.
Image: Christian Lutz/AP/Press Association Images
HUNDREDS OF MILLIONS of euro have been paid out to victims of institutional abuse to date, a government report into Ireland's human rights record has revealed.
In Ireland's first Universal Periodic Review for the United Nations, the government has outlined how the redress board set up to award financial compensation to victims of institutional abuse in order to assist in their recovery has awarded 13,669 people with compensation. The average amount awarded was €62,875 per case, with some €847 million being paid in respect to such awards by the end of May 2011.
Magdalene Laundries
The position of women who became residents of the Magdalene laundries has been sent for consideration by the UN Committee Against Torture, according to the report. Furthermore, an inter-departmental committee is also to be set up to clarify the state's interaction with the Magdalene laundries to take into account "unofficial ways in which the state was involved".
The report states that the government "believes it is essential to establish the true facts and circumstances relating to the Magdalene laundries".
Abortion
In December 2010, the European Court of Human Rights judgment in the A, B and C v Ireland case found that there was an absence of accessible and effective procedures to enable one woman – known as "woman C" – to establish whether she had a right to a termination under Irish law and that this represented a violation of her human rights.
The government said today that Ireland is committed to "ensuring that the judgment in this case is implemented expeditiously", and has vowed to establish an expert group with a view to making recommendations to government on how this matter should be "properly addressed".
Human rights training
Meanwhile, the Irish Human Rights Commission has called for greater human rights education and training for civil and public servants. Speaking at the launch of IHRC's report Human Rights Education in Ireland – An Overview this morning, Dr Maurice Manning said:
Building human rights into the delivery of public policy and services not only has the potential to reduce legal risk, promote economies and help ensure quality service provision, but also to strengthen the workplace environment within the civil and public service.
In October 2011, Ireland's record on human rights will be examined by the UN Human Rights Council under the Universal Periodic Review (UPR).