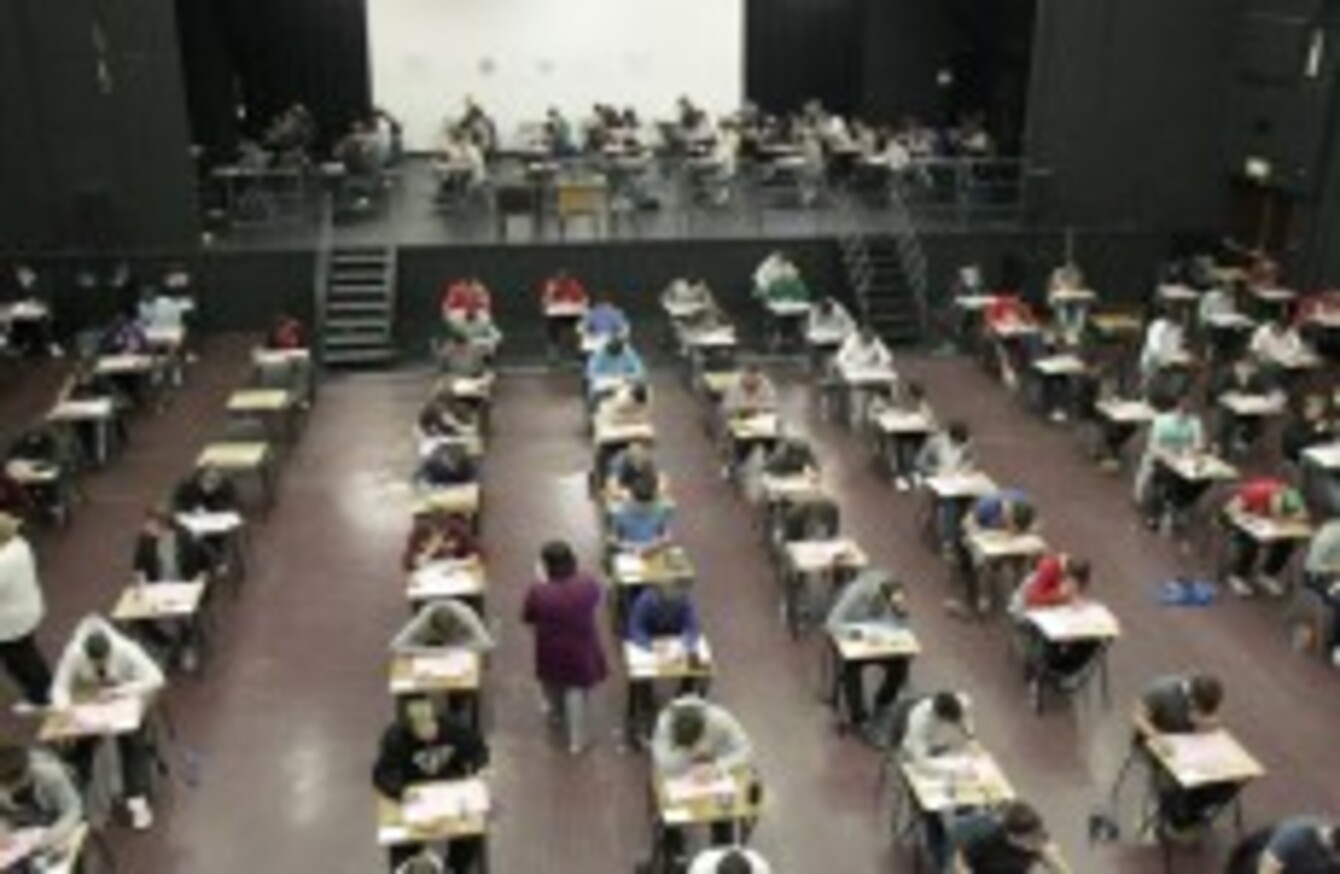 File photo
Image: Mark Stedman/Photocall Ireland
File photo
Image: Mark Stedman/Photocall Ireland
THE STATE EXAMINATIONS Commission (SEC) has been forced to deploy contingency plans for next week's Leaving Cert Irish exam after a CD containing the aural part of the exam was played to some Junior Certificate students sitting their Irish exam yesterday.
The Department of Education said in a statement today that CDs for the higher and ordinary level Leaving Cert Irish exam were inadvertently distributed to a "small number" of exam centres for Junior Certificate students with special education needs who were sitting their Irish exam yesterday.
How long the CDs were played for before the error was discovered is not clear with a spokesperson for the Department of Education saying that an investigation is underway.
The SEC has now put in place a contingency plan whereby a replacement Leaving Cert Irish paper one and CD for higher and ordinary level students will be in place at examination centres for Monday afternoon when 40,000 students sit their exam.
The aural exam accounts for 10 per cent of paper one with 50 per cent for the written exam, and the remaining 40 per cent for an oral test that students took in April.
Education Minister Ruairí Quinn said in a statement: "The contingency arrangements being put in place were devised by the Commission to deal with occurrences such as this.
"I am satisfied that the SEC is taking every step necessary to ensure that the integrity of the examination system is maintained.