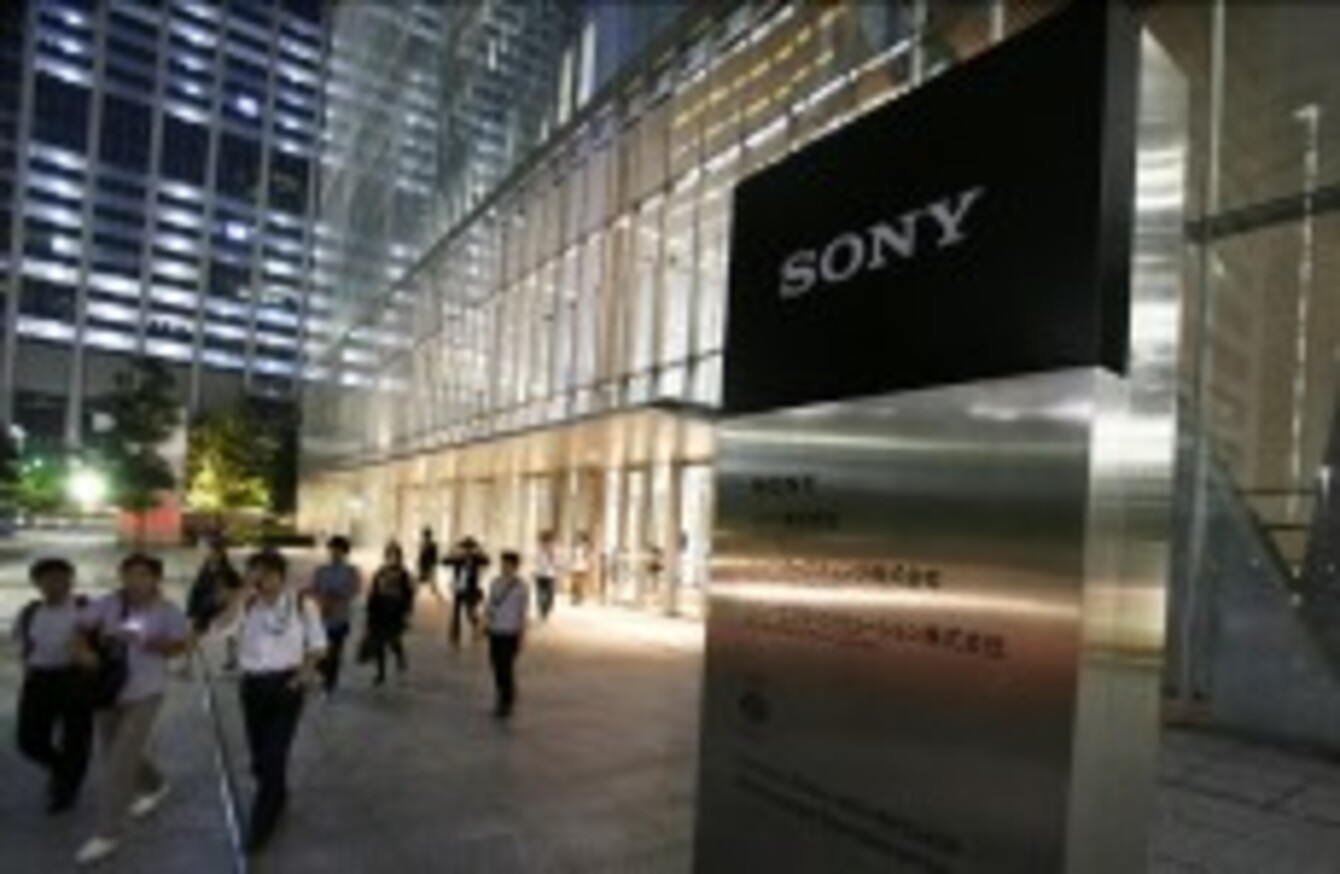 Image: AP Photo/Toru Takahashi
Image: AP Photo/Toru Takahashi
SONY SAID ITS net loss for the April-September period ballooned to nearly $1 billion (€794 million), as the embattled electronics firm continues to struggle in the cut-throat smartphone business.
The firm said its net loss came in at 109.1 billion yen (€782 million), way up from a 16.5 billion yen (€117 million) shortfall in the same period last year.
Sony's operating loss of 15.8 billion yen (€113 million) reversed a profit of 49.4 billion (€354 million) last year, although sales ticked up 6.5% to 3.71 trillion yen (€26.5 billion), it said.
The announcement came after Sony in September downgraded its annual earnings outlook, revealing that it would lose a whopping 230 billion yen (€1.6 billion) in the year to March, more than four times its earlier forecast.
The company also said it would cut the smartphone unit's global staff by 15% – about 1,000 jobs – and not pay dividends for the first time since its shares started trading in Tokyo in 1958.
The smartphone business, Sony said, has been hit by weaker-than-expected results in emerging markets, as it battles global rivals including Samsung and Apple.
On the eve of the latest financial results announcement, Sony said it would replace the head of the smartphone operations Kunimasa Suzuki with Hiroki Totoki, a Sony finance and planning executive.
By contrast, domestic rival Sharp said on Friday that it saw a small profit in the first half of its fiscal year and forecast it will stay in the black for the next six months as it tries to overcome years of record losses.
The company reported a net profit of 4.7 billion yen ($43 million) for April-September, thanks largely to a one-time gain.
But Sharp – a key Apple supplier and leader in screens for smartphones and tablets — admitted its sales slipped 1.1% to 1.32 trillion yen (€9.46 billion), while operating profit was down 13.6% from a year ago.
The latest net profit figure was largely due to a one-time gain rather than a significant uptick in the firm's business, Sharp said.
But "we also pursued management improvement on a company-wide basis, including an inventory optimisation, radical cuts in total costs and structural reform in Europe", it said in a statement.
Sharp added that it was still on track to book a 30 billion yen (€214 million) net profit for the full year to March.
Panasonic also reports it financial results Friday.
The trio have ushered in huge restructuring plans in recent years to climb out of the red after the sector was battered by fierce competition from lower-cost rivals and losses in the television business caused by falling prices and a shrinking domestic market.
A sharp drop in the yen since late 2012 has offered a lifeline by inflating the value of profits repatriated from overseas while the firms slim down their vast operations.
But analysts have warned that the impact of the weak yen is fading, and the industry giants had more work to do on reinventing themselves.