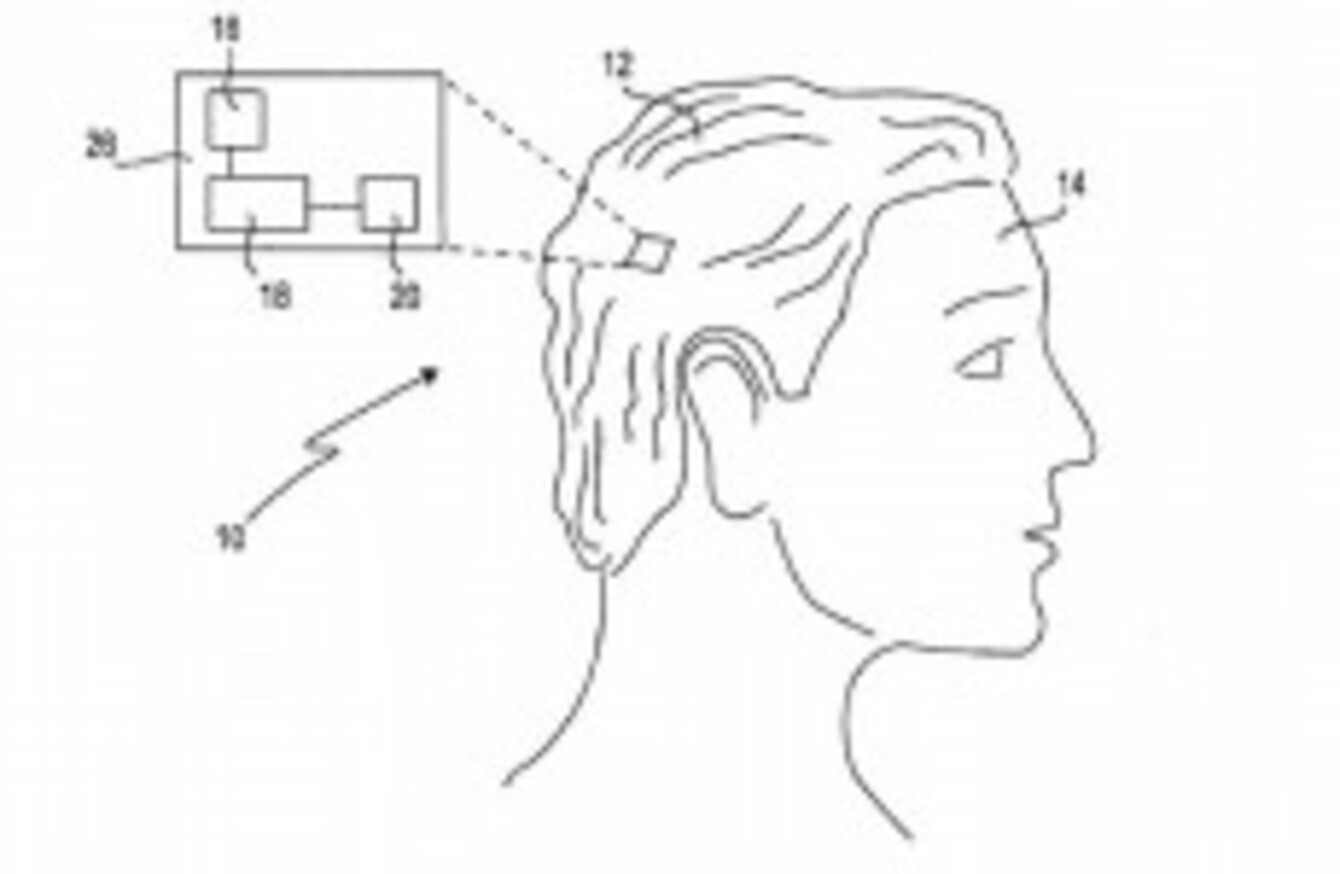 An image of Sony's proposed "SmartWig"
Image: US Patent Office
An image of Sony's proposed "SmartWig"
Image: US Patent Office
WEARABLE TECHNOLOGY COULD go in a new direction after Sony filed a patent for a smart wig that will vibrate when users receive messages.
The smart wig, which was filed with the US Patent and Trademark Office, would include a GPS sensor for providing directions, a laser pointer to help with presentations and a camera to be embedded into the wig.
It would be connected to a smartphone, where the wig will then alert the wearer whenever a new message or email is received.
The patent says that buttons could be positioned under the wig's sideburns to help wearers navigate between camera images and presentation slides. It also says that the wigs could be made from human hair, horse hair, wool, feathers, yak hair, buffalo hair or any kind of synthetic material.
The company says that the wig could also become a fashion item. In its filing, it states:
The wig itself may have a fancy or funny appearance, but may also have an inconspicuous appearance so that other people in the surrounding of the user may not even take notice of the wearable computing device… The proposed device could even be used as a kind of combined technically intelligent item and fashion item at the same time.
Sony says that the reason for creating a smart wig is because people "instinctively protect their head", meaning there's less chance of the device getting damaged.