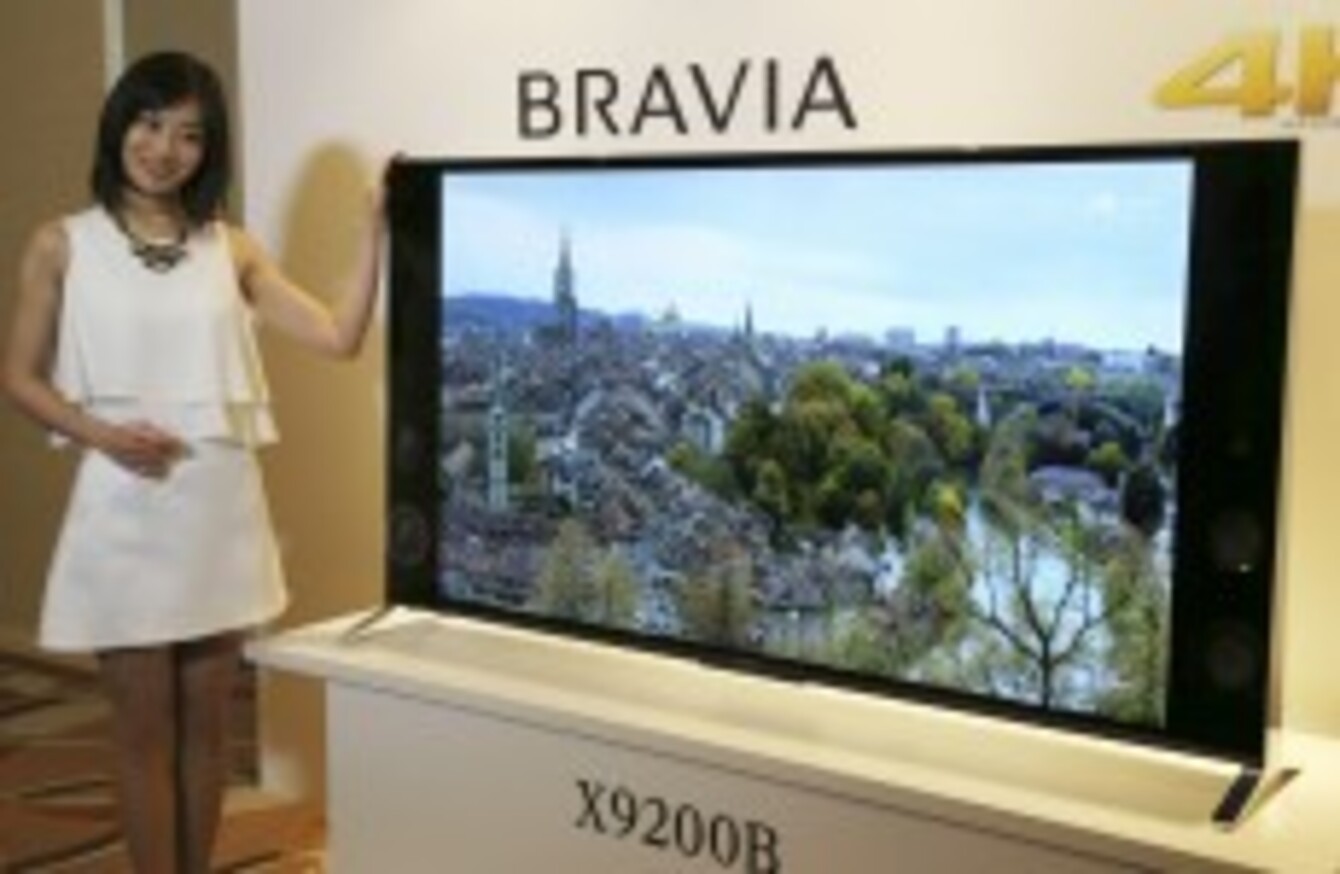 Image: Koji Sasahara/AP Photo
Image: Koji Sasahara/AP Photo
SONY IS CONFIDENT its TV division will make a profit this year after spending a decade in the red.
The head of Sony's TV division Masashi Imamura told a media round table that the business, which will be split off from its parent company from tomorrow onwards, that profitability was in sight, having reduced fixed costs during the last financial year.
The company will also adopt Google's new Android TV software for its Bravia TVs which will be launched in April 2015. The company had forecast an 18.5% rise in TV sales to 16 million units this year from 13.5 million units a year ago, an increase that's well above the industry's average growth forecasts, according to analysts.
Imamura said the sales target was achievable, but said the TV business would still make a profit even if shipments fell short of this goal. The new TV and manufacturing business, which is to be known as Sony Visual Products, is a move aimed at achieving and maintaining profitability.
It will have around 750 employees For the fiscal year ended in March, Sony's TV business logged an operating loss of 25.7 billion yen (€185 million). The losses made by the company has decreased over the past few years as Sony changed its business like focusing on higher-margin TV models.
If the TV business doesn't turn a profit, Sony's Chief Executive Kasuo Hirai indicated that the company may explore an outside partnership, although he doesn't see a complete withdrawal from TVs as realistic considering how costly it is to leave.