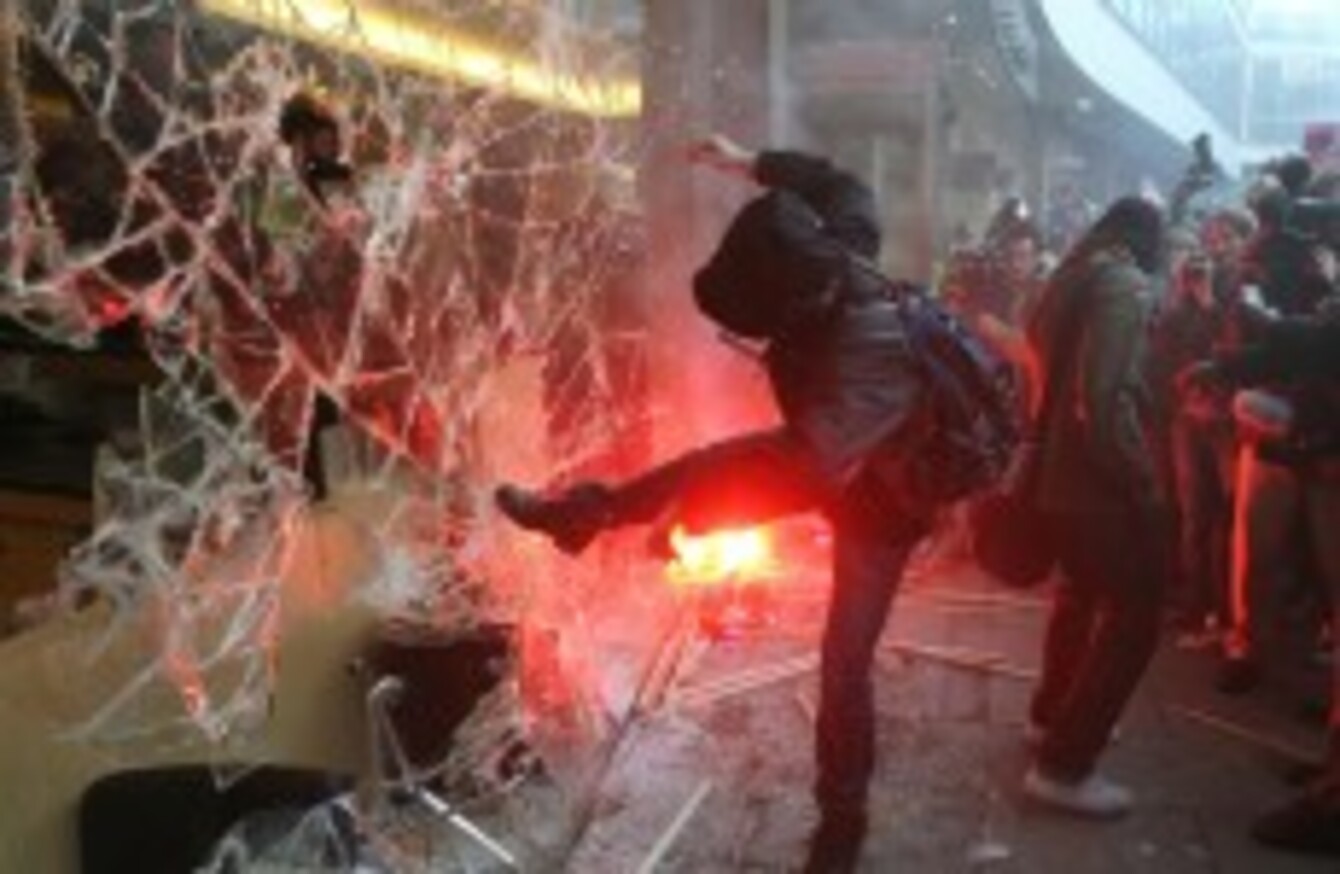 THE PRESIDENT of the National Union of Students in the UK has distanced his union from the actions of anarchist protesters after riots broke out following a student march in London this afternoon.
In scenes bizarrely similar to those of last week's protest in Dublin – in which riot police were deployed after a march against increased registration fees – violence broke out after 52,000 students had demonstrated against government proposals to raise university tuition fees from £3,290 to £9,000 a year.
NUS president Aaron Porter said he was proud of the turnout for the demonstration – which had exceeded NUS's hopes – but that he was "disgusted that the actions of a minority of idiots are trying to undermine 50,000 who came to make a peaceful protest."
After the march, which had largely gone off peacefully, a significant quantity of students – though still a minority of the total turnout – swarmed on the Millbank Tower, currently used by the Conservative Party as its headquarters, smashing its front windows and staging a brief sit-in before starting a fire in the building's lobby.
Other students scaled the tower to its top, and waved anarchist flags from the summit of the 30-floor building. Protesters explained that they were occupying the building in order to demonstrate against "the Tory system of attacking the poor".
Eight people are reported to have been hospitalised.
The NUS itself, meanwhile, has threatened to mobilise its members to use the right of recall and unseat any Liberal Democrat MP who votes in favour of the government proposal.
Increase in tuition fees

Increase in tuition fees

Increase in tuition fees

Increase in tuition fees

Increase in tuition fees

Increase in tuition fees

Increase in tuition fees

Increase in tuition fees

Increase in tuition fees