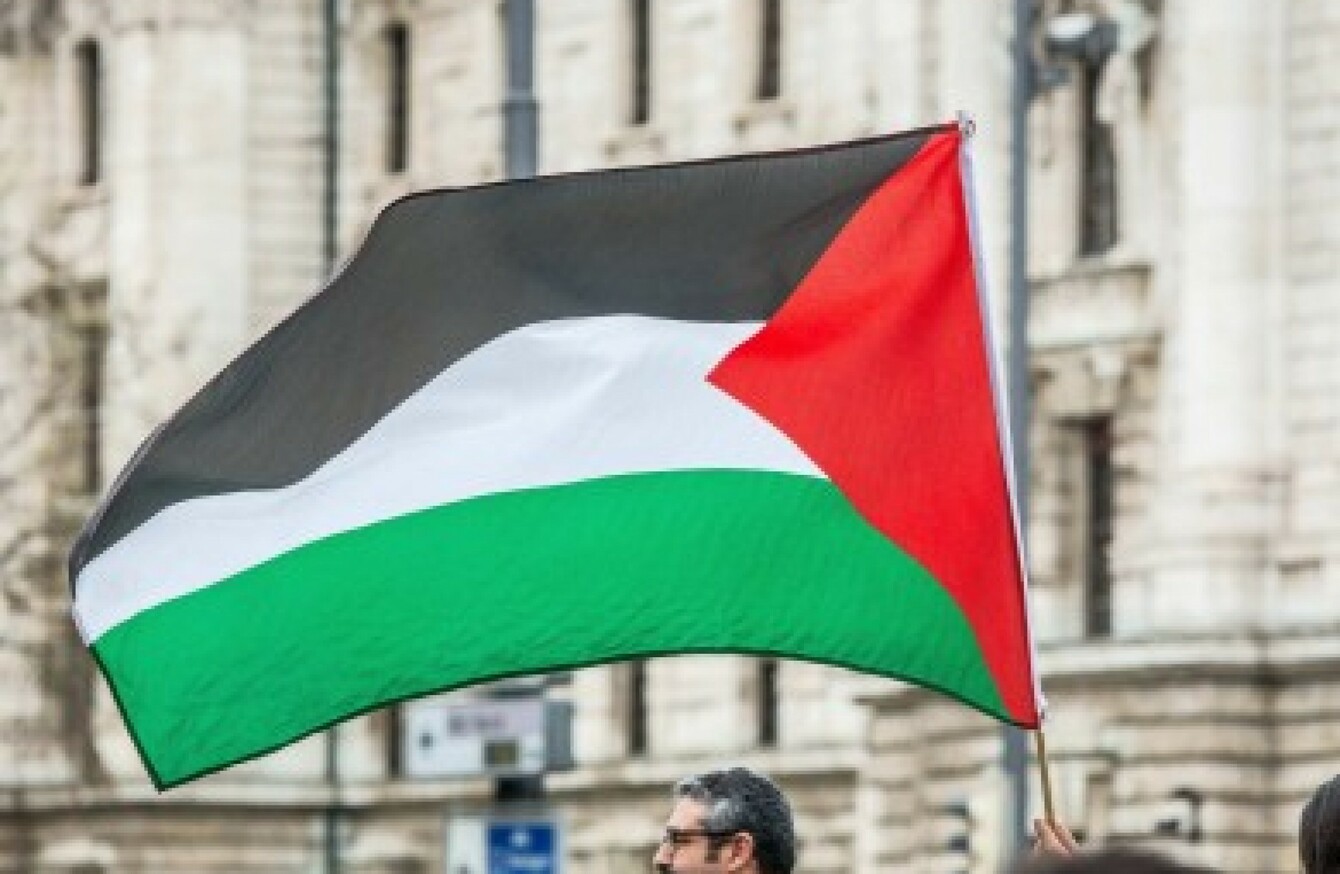 Image: Achelle Babbar via PA Images
Image: Achelle Babbar via PA Images
SOUTH DUBLIN IS set to see the Palestinian flag fly over the County Hall in Tallaght for a month in solidarity with the "oppressed people of Palestine".
The motion, proposed by Sinn Féin councillor Enda Fanning, passed by majority at yesterday's South Dublin County Council meeting.
No member of the council voted against the motion.
South Dublin County Council will become the fourth Irish local authority to fly the Palestinian flag, following in the footsteps of Dublin City Council, Galway County Council and Sligo County Council, who all voted to fly the flag in recent months.
Councillor Fanning said that the move sends a "small message of solidarity to the people of Palestine".
The motion read:
Following the example set by Dublin City Council, this Council will fly the flag of Palestine over County Hall for a month in solidarity with the oppressed people of Palestine.
Fanning said: "It is only three short years this week since the Israeli onslaught on Gaza, which lasted for seven weeks, began in the summer of 2014.
"I am delighted with [the] vote in solidarity with the people of Palestine. It might seem like a very small gesture but I know from the reaction to similar decisions made by other councils that today's vote will be applauded across Palestine and elsewhere."
It has not yet been decided when the flag will be raised about County Hall.
Dublin City Council
Dublin City was the first council to pass a motion to fly the Palestinian.
The flag flew over Dublin's City Hall for the month of May.
Forty-two councillors voted in favour of the motion, while 11 voted against and seven abstained from voting.
Irish4Israel condemned the decision at the time, stating that "such a move would have an extremely negative impact on Dublin's international image and tourism".
"It is quite staggering and almost admirable that these public figures spoke with such arrogant conviction, while having such little historical knowledge of the conflict and its complexities. Most rattled off a few rehashed old buzzwords while remaining comfortable in their simplistic black and white world view," the organisation said.
Commenting on South Dublin County Council's decision, the orgainsation said:
"Irish4Israel is disappointed to see our civic buildings being used for one sided political gestures."