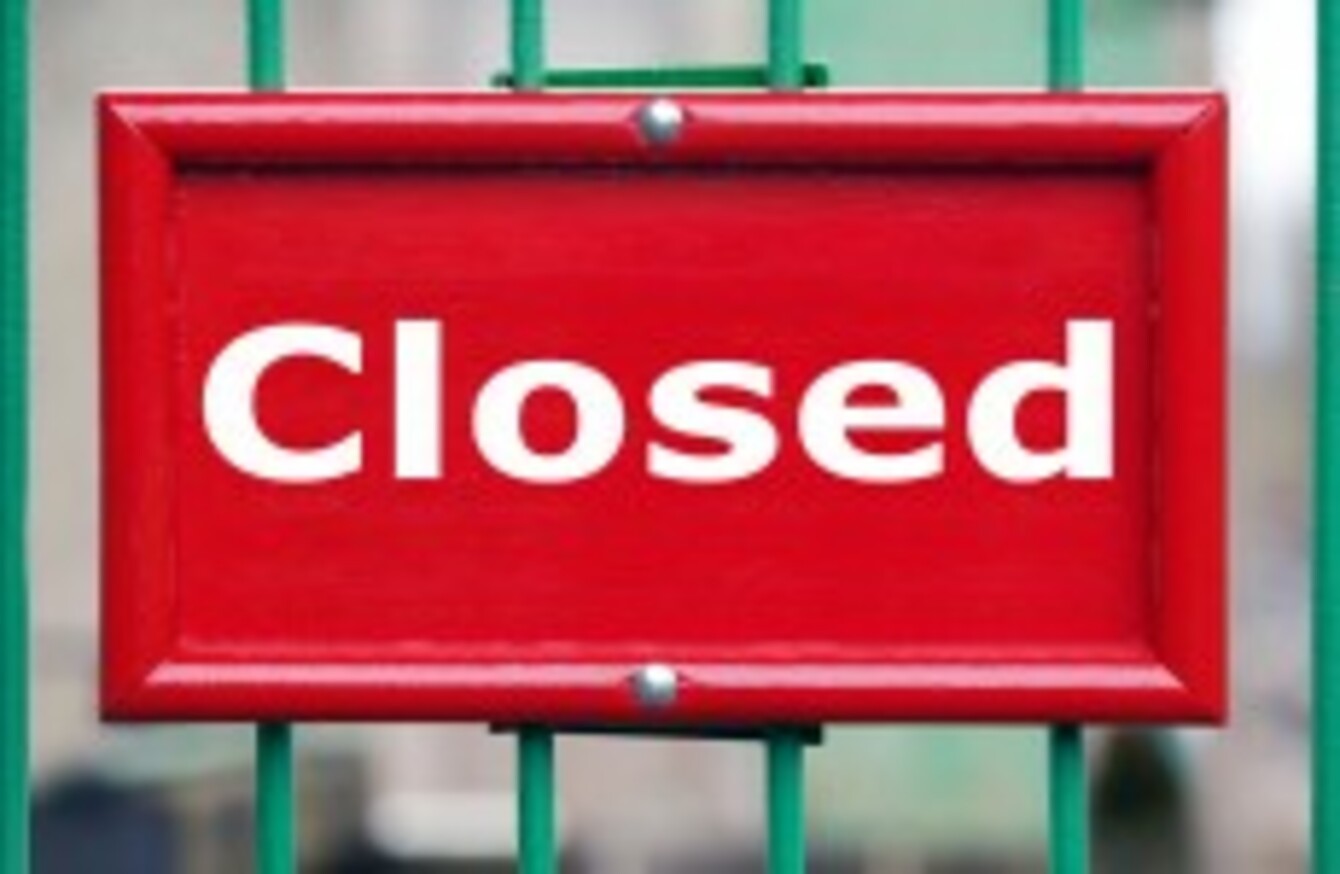 Image: closed via Shutterstock
Image: closed via Shutterstock
THE OFFICES OF South Dublin County Council will be closed today and on Thursday in a strike over pay cuts.
The strike is being held by 600 Impact members.
Civic offices in Tallaght and Clondalkin and seven libraries in the council area will all be closed.
Impact members in depots providing water, drainage and other services will only respond to emergency call-outs.
The strike follows almost four weeks of more limited industrial action, including:
a refusal to staff public counters or phone lines between 12.30pm and 2.30pm
the withdrawal of cooperation with evening meetings
an overtime ban
a refusal to carry out duties at a higher grade
Closure
Impact says the closure was provoked when council management cut the pay of 13 of its staff and revealed plans to do the same to another 150 workers.
The staff concerned have been carrying out extra work with additional responsibilities… now the council says they must continue to do this work, but it is taking away the extra payment – called an 'acting payment' – that goes with it.
Impact official Peter Nolan said the pay cuts were a breach of the Haddington Road agreement and said industrial action was being escalated because of management's continued refusal to deal with the situation through proper procedures.
"Council staff have already experienced substantial pay cuts – averaging 14% – imposed on them in 2009 and 2010.
Some of them – those earning over €65,000 a year – experienced a further pay cut in 2013. This is on top of the increased taxes and charges experienced by workers across the economy.
Nolan said that "staff in the council have cooperated with far-reaching productivity measures in recent years, including increased working time, reduced sickness leave, changes to annual leave, and cooperation with many other reform measures – as well as maintaining the range and quality of services despite a 25% cut in staff numbers since 2008″.