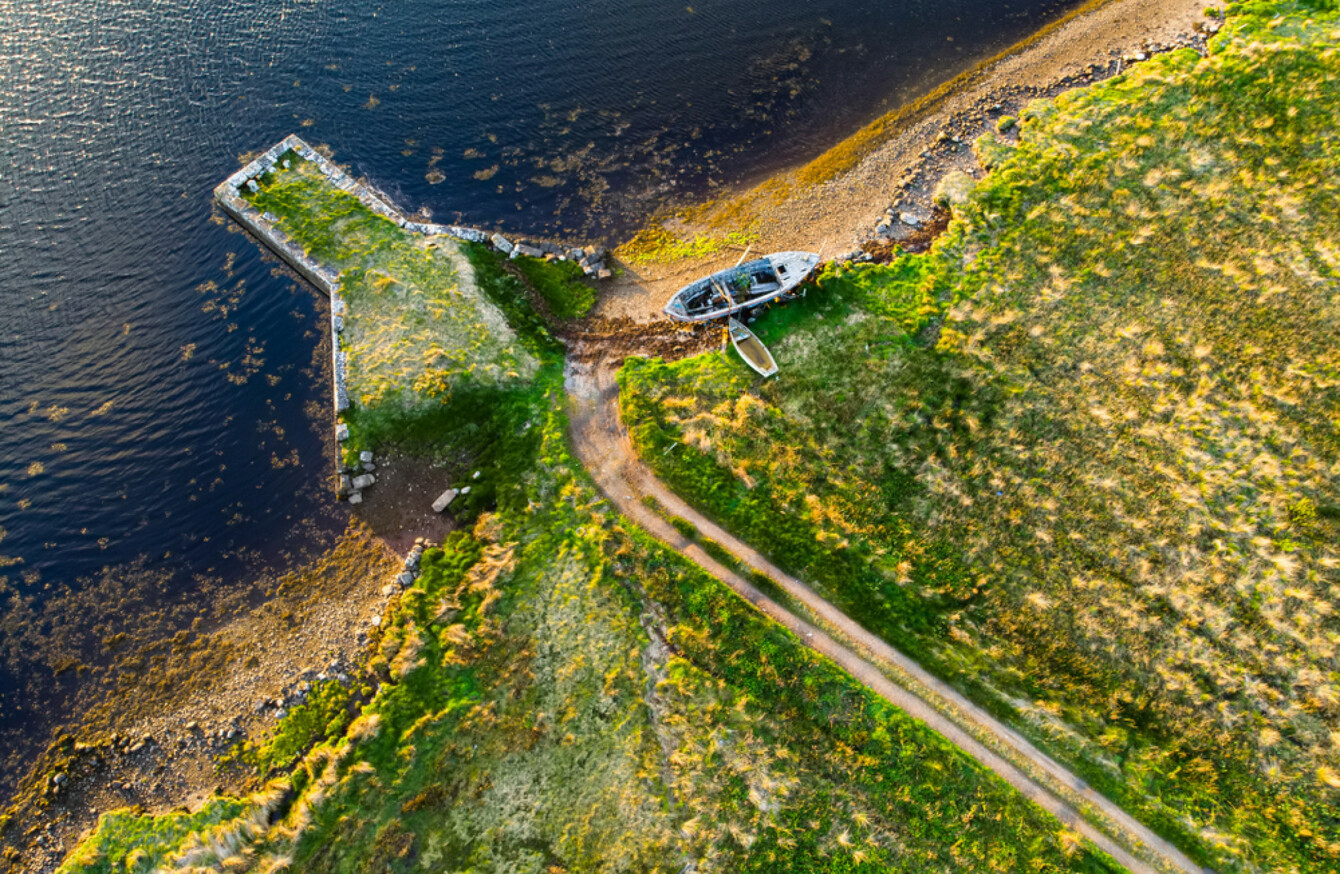 An aerial view of a spot on the Iveragh Peninsula
Image: Shutterstock/MNStudio
An aerial view of a spot on the Iveragh Peninsula
Image: Shutterstock/MNStudio
KERRY COUNTY COUNCIL has today lodged a planning application to develop 32km greenway. 
The proposed South Kerry Greenway would run between Glenbeigh and Reenard on the Iveragh Peninsula. The greenway would run parallel to the Ring of Kerry.
The scheme impacts on 222 landholdings and 197 landowners, according to the council. 
The planned route has been subject to public consultation and the council said it will continue to engage with landowners throughout the process. 
It added that a dedicated information line will be made available. 
The three-metre wide paved surface greenway would run from Reenard, southwest of Caherciveen, to the townland of Faha, west of Glenbeigh. 
The route will mainly follow the corridor of the abandoned Great Southern railway line, with off-line sections being built on adjacent lands and local roads. 
The project will include the provision of carparks, and the upgrading of some existing bridges and tunnels such as the Cahersiveen Railway Bridge, Gleesk Viaduct and tunnels at Drung Hill. 
Kerry County Council has said an Environmental Impact Assessment Report had been included in the planning application. 
A Compulsory Purchase Order (CPO) notice for the acquisition of the privately-owned lands to allow the council to develop the greenway will be published tomorrow. 
If confirmed by An Bord Pleanála, Kerry County Council said the CPO will allow it to acquire the land necessary for the project.