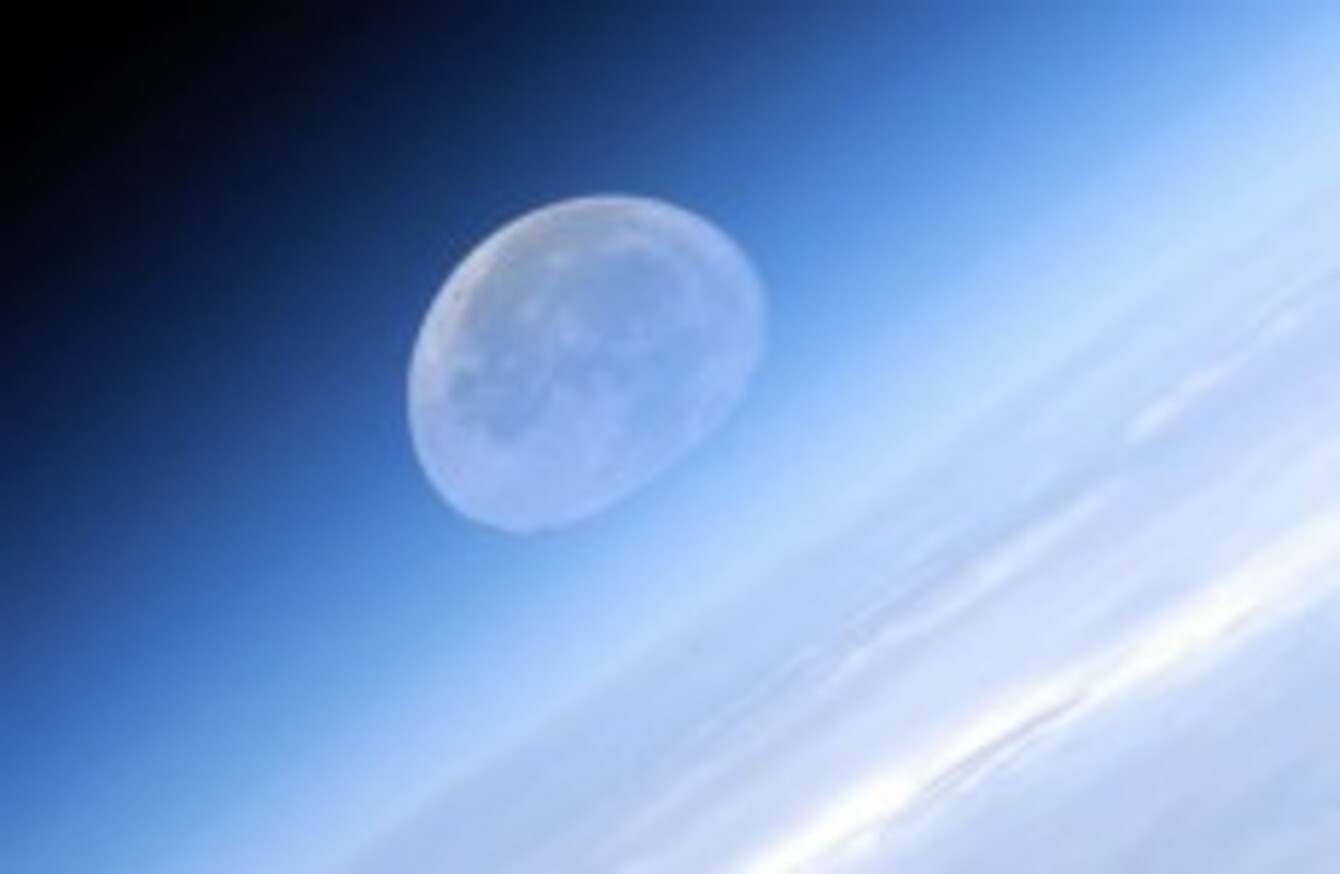 Image: Fyodor Yurchikhin/Russian Space Agency
Image: Fyodor Yurchikhin/Russian Space Agency
IF YOU WANT to see something special tonight, look skywards at 7.24pm.
If the skies stay clear, you'll see the International Space Station locked in a 'space chase' while undocking a cargo craft.
According to David Moore of Astronomy Ireland, the ISS  – which carries six astronauts on board – can still be seen for the next eight or so evenings, while two "extremely rare" space chases will take place.
The first space chase can be seen tonight.
The ISS orbits the Earth every hour and a half, just over 400km above the Earth. It travels at about 28,000 km per hour.
To the naked eye it looks like an extremely bright 'star' and takes several minutes to cross the sky, said Astronomy Ireland, "appearing roughly at the speed that high flying jet aircraft cross the sky during the day".
It is far brighter than even the brightest stars in the sky so it is extremely easy to see. You don't need binoculars or telescope.
Space chase
A company called Orbital Sciences has built the Cygnus commercial cargo craft to fly up to ISS with supplies. After it is unloaded, it will be filled with rubbish and then undocked from the ISS to be burnt up in the Earth's atmosphere.
The undocking took place today at around noon Irish Time – the burn-up will take place on Wednesday afternoon.
The Cygnus craft should be able to be seen as a separate 'star' next to the much brighter ISS in a rare "space chase" tonight.
"This is a very rare sight," said Moore.
With thousands, or perhaps even millions, of Irish people going out to watch we should be able to get a record of this event even if there are clouds in parts of the country. It's also a fun way for the whole family to go out and watch space history in the making as ISS will be recorded in history books as mankind's first outpost in space!
The first time to try and spot the ISS is 7.24pm when it will be very high in Irish skies, and the second will be 8.58pm.
During the later time, it will be low in the West and it will fade and vanish as it starts to get higher.
The second space chase will take place next Monday and Tuesday (October 28 and 29). On this occasion, a European Space Agency ATV vehicle will undock from ISS and stay near the ISS for two nights until it is also burnt-up in the Earth's atmosphere.
Astronomy Ireland is issuing free predictions of exactly when to look and what to see on its website.