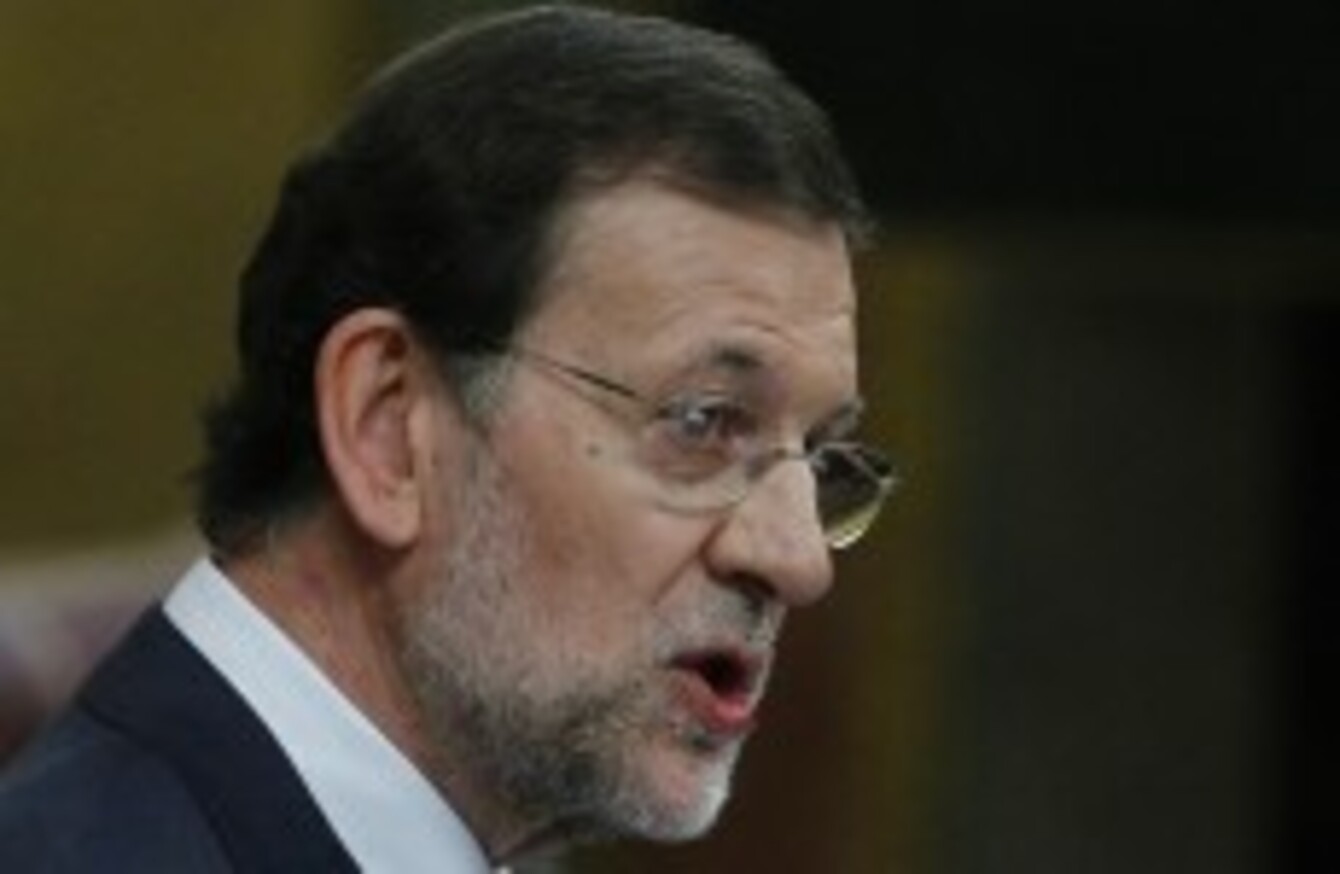 Image: Andres Kudacki/AP/Press Association Images
Image: Andres Kudacki/AP/Press Association Images
SPAIN'S PRIME MINISTER Mariano Rajoy has introduced a raft of austerity measures aimed at cutting a further €65 billion from the country's budget.
Rajoy announced a new sales tax rise – to be introduced immediately - bringing the current rate of 18 per cent up to 21 per cent. Under the new measures, local authority budgets will be slashed by €3.5 billion, and unemployment benefit will be decreased after six months.
Spain's government said the new measures would see targeted savings of €65 billion over two-and-half years.
While the move has been welcomed by EU officials, thousands of Spanish residents took to the streets of Madrid in protest -joining a march by miners already demonstrating against major cuts to industry subsidies, reports the BBC.
Spain's unemployment rate is now above 24 per cent.
EU finance ministers have agreed to provide €30 billion for Spanish banks by then end of this month and have decided to extend the country's deadline to meet budget targets to 2014, Reuters reports.
Rajoy admitted that today's announcement flew in the face of his pre-election campaign promises: "I said I would lower taxes and I am actually raising them. Circumstances change and I have to adapt to them."
"These measures are not pleasant, but they are necessary. Our public spending exceeds our income by tens of billions of euros," he said.