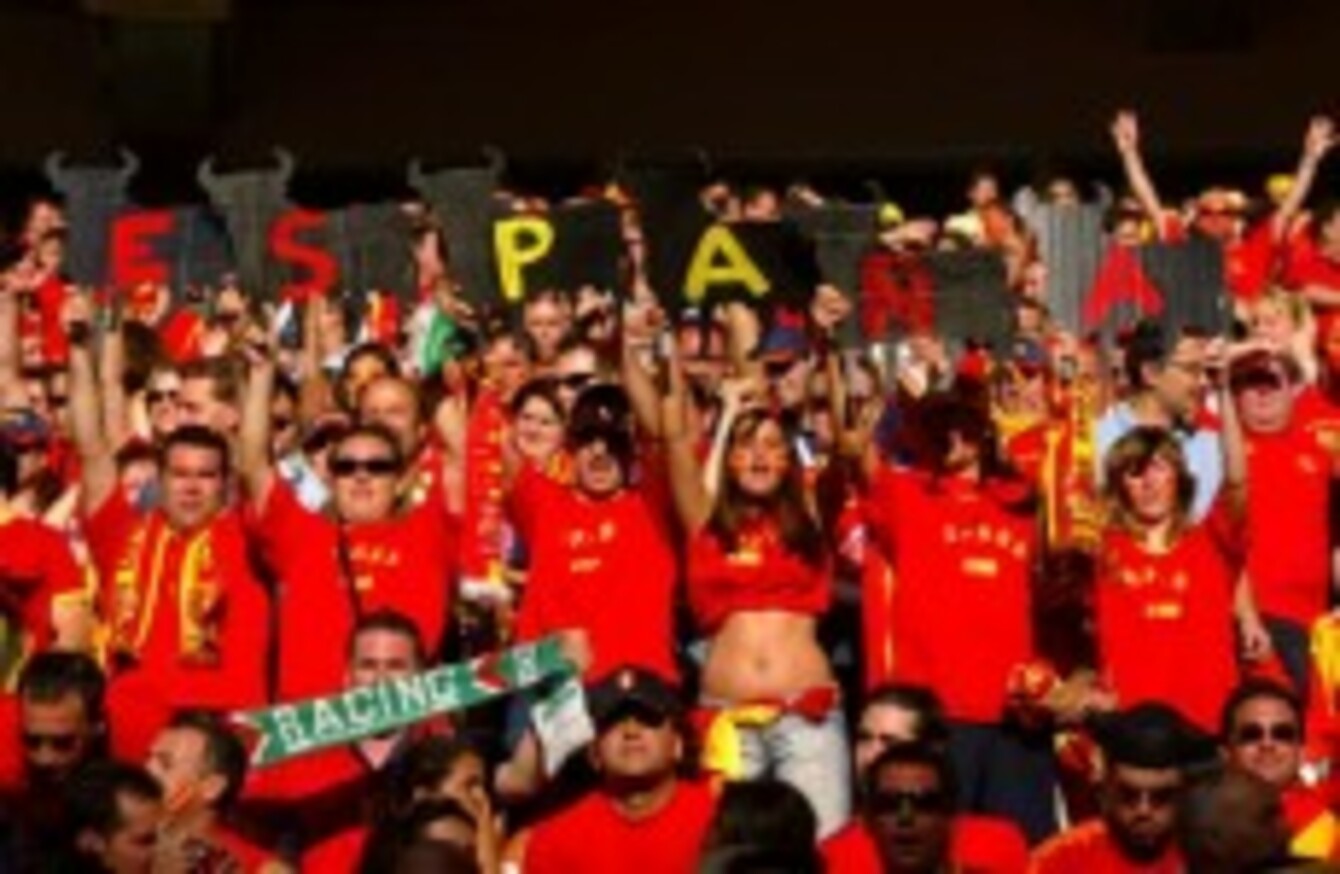 Image: Matthew Ashton/EMPICS Sport
Image: Matthew Ashton/EMPICS Sport
EU OMBUDSMAN EMILY O'Reilly has told the European Commission to make a decision on whether to investigate seven Spanish football teams including Barcelona and Real Madrid for being in breach of state aid rules.
O'Reilly's intervention comes after investors in other European football clubs have alleged that the Commission's inaction in this case might be linked to the fact that the Commissioner responsible supports one of the football teams in question and was a Minister in the Spanish government that decided on the tax advantages at the time.
The EU's Commissioner for Competition Joaquin Almunia is a former Socialist candidate for Prime Minister and hails from Bilbao in the Basque region of northern Spain.
Almunia announced in April that the complaints concerned Barcelona, Real Madrid, Athletic Bilbao, Osasuna, Valencia, Hercules  and Elche.
Several billion Euro
The original allegation was made about four Spanish clubs in 2009 with the complainant saying that the unfair tax advantages amount to several billion Euro.
He also noted that Spain is granting these tax advantages even as it requests hundreds of billions of Euro from eurozone taxpayers.
In concrete terms, the complainant says that the Spanish clubs in question are able to exploit their state subsidised resources to compete unfairly in buying the best players. He complained that one of the Spanish clubs in question had been able to "lure" the main star of a club, in which his investors have an interest, into transferring to it.
In response to an official request from the Ombudsman yesterday, the European Commission have said that the decision on whether or not to initiate the investigation will be discussed at a meeting tomorrow.
Spain's Foreign Minister Jose Manuel Garcia-Margallo told a press briefing after talks with EU colleagues on Monday that the government in Madrid had been informed of a comprehensive inquiry.
Sanctions could be imposed if rules were in fact broken and Madrid appeared concerned about the consequences of the Brussels decision, Garcia-Margallo said the government would "defend the clubs to the end".
"As far as I know there was nothing illegal," said the minister. "But I am concerned about the prejudice that the clubs may suffer."
The focus of the investigation is on whether the tax rate imposed on Real Madrid, the FC Barcelona, Athletic Bilbao and Osasuna complies with European law.
Brussels is also looking into loans granted by the Valencian Community to Valencia, Hercules and Elche.
Additional reporting by © – AFP 2012