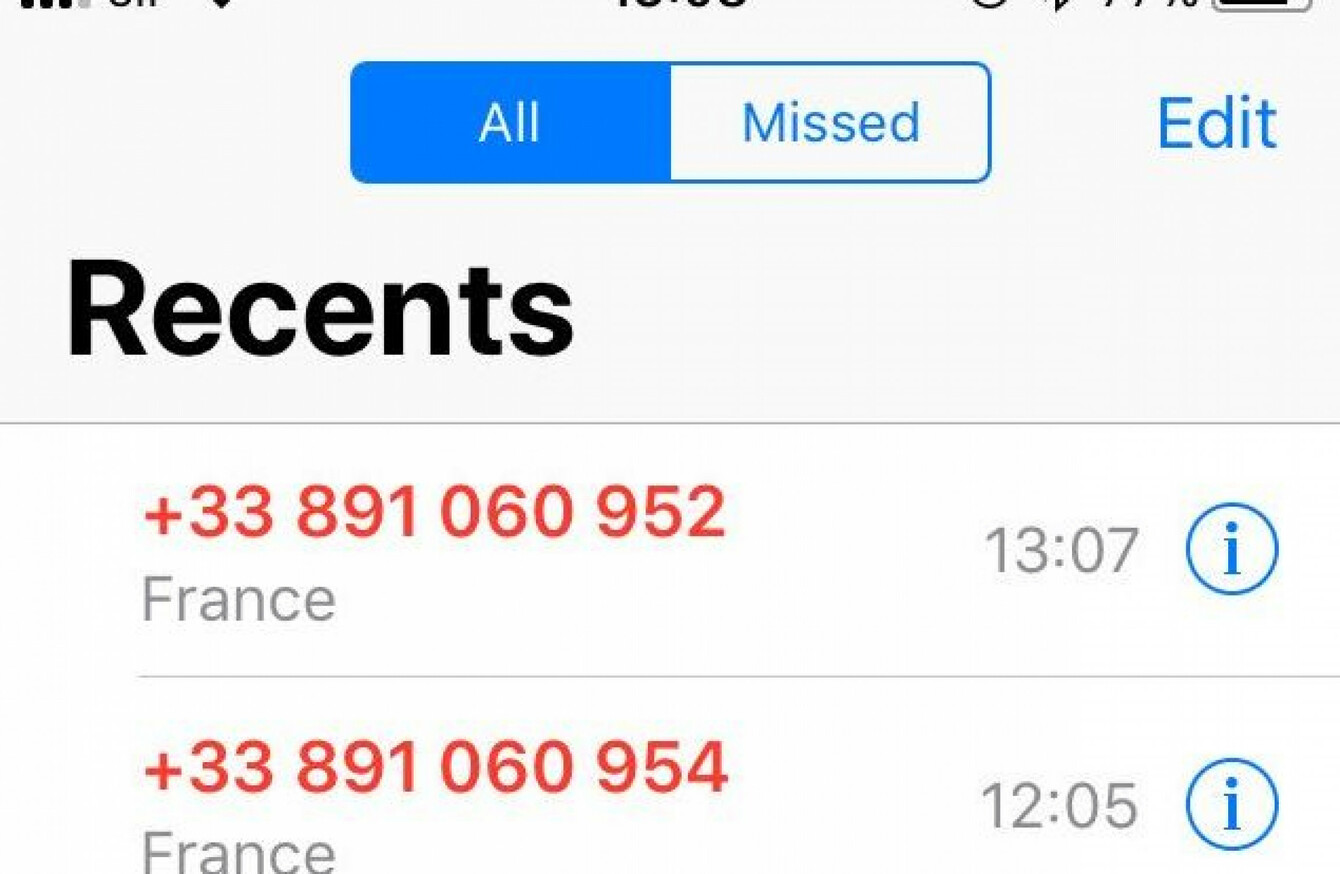 Image: Aoife Barry
Image: Aoife Barry
A NUMBER OF people have reported getting spam calls from an unknown French number today – the latest in a spate of such calls.
Unlike recent incidents, where the calls were from African countries such as Liberia and Somalia, these calls are coming from within the European Union.
Several TheJournal.ie team members received multiple calls from similar French numbers, with some people receiving over five calls within the space of a few hours.
One team member received a call from Sudan after blocking the French numbers.
ComReg, the Commission for Communications Regulation, told TheJournal.ie that its advice is to never answer a call from an unknown number. Instead, let it go to voicemail – if it is a genuine call, the person will leave a message.
These particular calls from the French numbers are generally short calls, meaning it is more likely they will go unanswered. Scam calls can lead to people being charged if they call back such numbers.
ComReg's advice for people about scam calls can be found here.
We would advise consumers that returning calls to unknown international numbers can be costly and we advise consumers to exercise caution when they receive a missed call from such numbers.
Consumers can contact ComReg on consumerline@comreg.ie or by calling 01 804 9668.