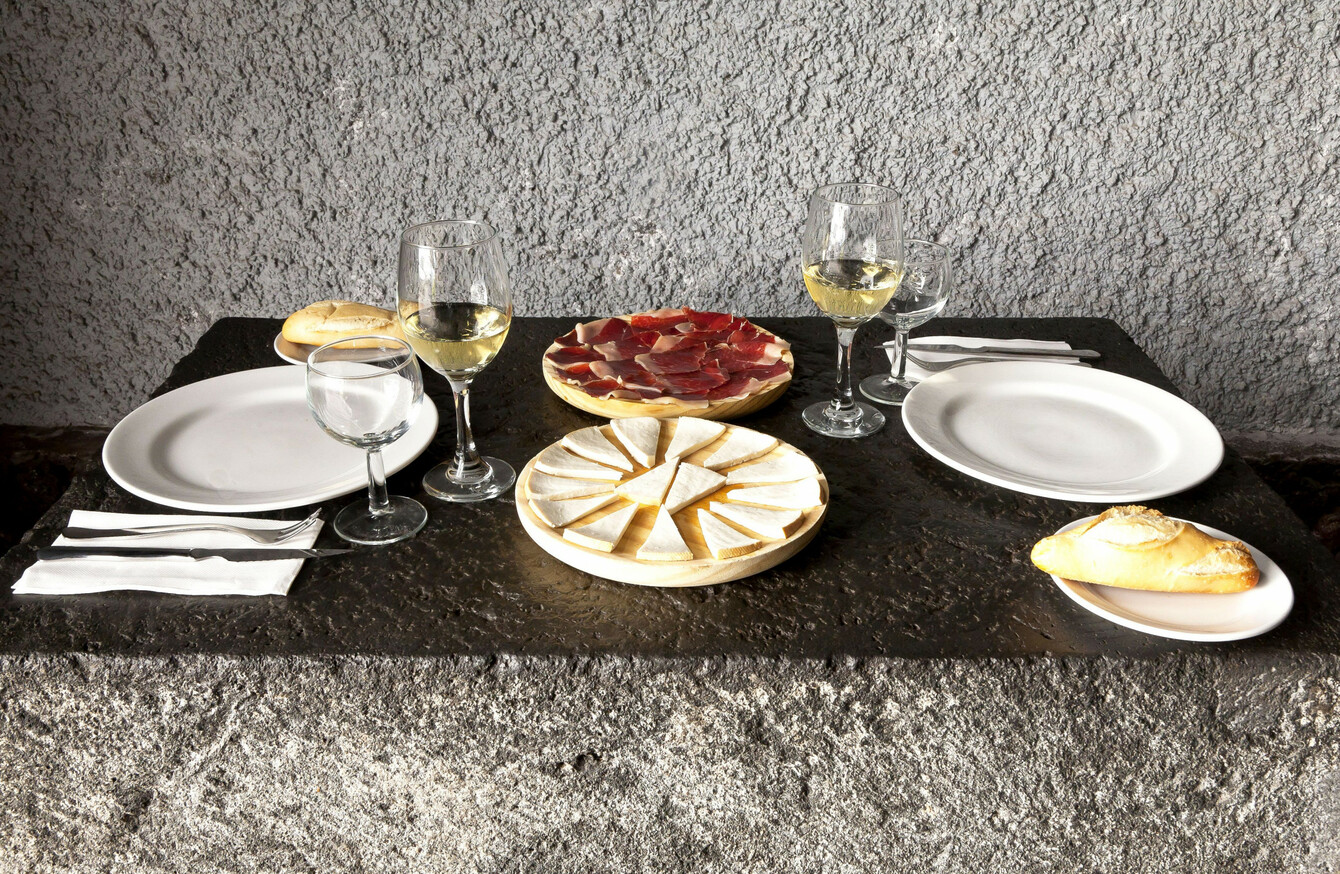 Image: Pablo Neustadt
Image: Pablo Neustadt
IF THERE'S ANYONE who deserves some time out to try the best of Spanish produce, it's overtired parents, and we'd like to give some the chance to do exactly that.
To celebrate Spanish Wine Week in Ireland, which runs in various locations around the country from April 23rd – 29th, we have a case of six delicious Spanish wines for one lucky winner to sample.
Spanish Wine Week is now in its third year and is designed for both food and wine lovers, with a number of tastings, talks and special restaurant and wine shop offers to celebrate.
Here's a look of some of the events taking place for Spanish Wine Week:
Taste of Gran Canaria at Cliff Townhouse, Dublin with head chef Sean Smith and wine expert Tomas Clancy (April 20th)
Klaw Krawl at Klaw Temple Bar, Dublin and chef/owner Niall Sabongi (April 23rd)
Sparkling wine lunch at Suesey Street, Dublin with Corinna Hardgrave (April 28th)
Rueda tasting and lunch at The Twelve Hotel, Galway with sommelier Fergus O'Halloran (April 29th)
Each event is designed to give people the opportunity to experience a different region, flavour or aspect of the world's third largest wine-producing country.
Find out more about all the activities this year at www.spanishwineweek.ie.
How to enter? Simply email your name and location to competitions@thejournal.ie with 'Family Magazine – Spanish Wine Week' in the subject line. If you haven't already, you'll also need to like TheJournal.ie's Family Magazine on Facebook and Twitter.
It's that easy. Plus, don't forget to subscribe to the magazine using the box below, to stay up-to-date on the latest family features and offers.
T&Cs: Prize is 1 x case of 6 bottles of Spanish wines to be collected from a Dublin city centre location. Full Journal Media T&Cs are available here.

**This competition is now closed. Congrats to our winner, Michelle Curry in Kildare.**