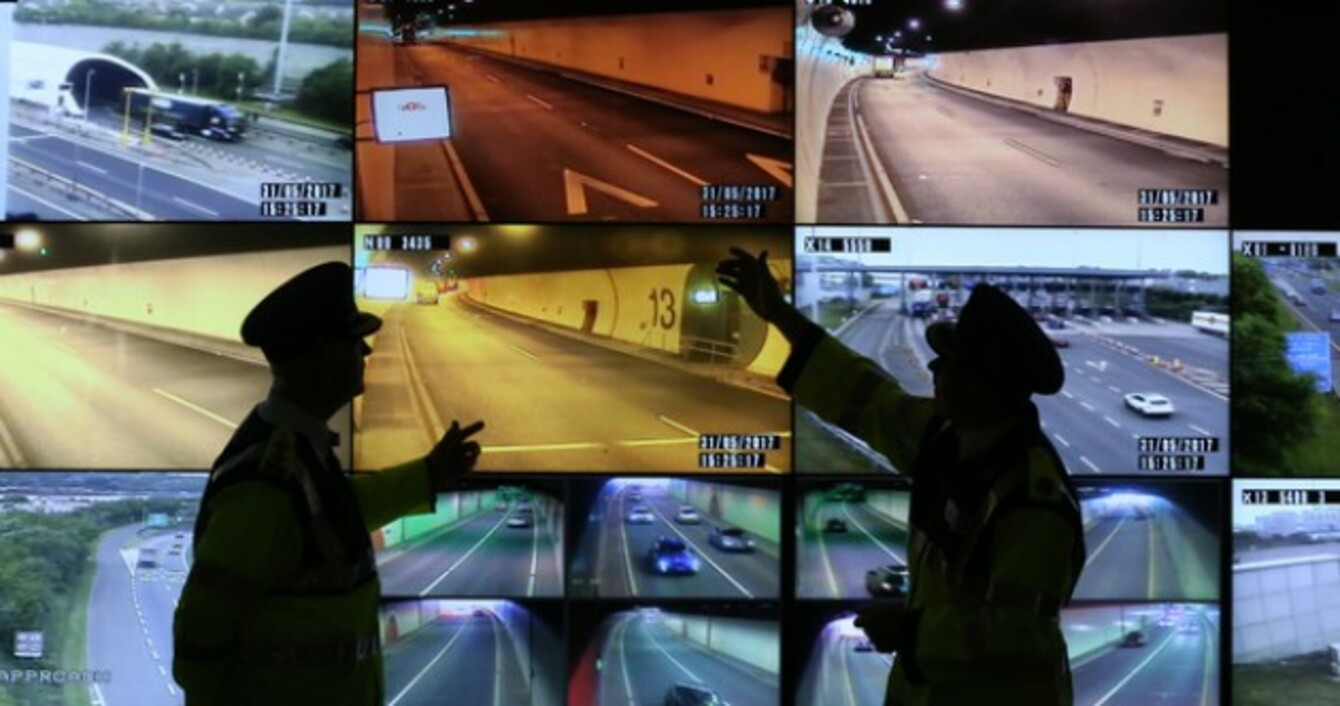 Image: Sam Boal
Image: Sam Boal
SPEED CAMERAS IN the Port Tunnel are going live from midnight.
The new speed cameras that will calculate motorists' speed based on the time it takes them to travel through it.
The cameras record the time motorists enter the tunnel and when they leave it, calculating the average speed taken by the motorist to travel the distance.
The speed limit in the tunnel is 80km/h meaning that if motorists complete the 4.8km tunnel in faster than 3m 36s they have broken the speed limit and will receive a fixed charge fine from the gardaí.
Gardaí say the enforcement procedure will mirror the existing procedures for the processing of speeding offences that incur a fixed charge and applicable penalty points.
The fixed charge penalty for speeding currently is an €80 fine and three penalty points on your licence, increasing to five penalty points and an increased fine if convicted in court.
Traffic levels through Dublin Tunnel have increased by 40% over the last five years and as a result there is statistically an increase in the potential for collisions and incidents.
Delay 
The speed cameras were initially announced by the gardaí last June and were expected to be installed at the beginning of this year.
Speaking to RTÉ in January Sean O'Neill of Transport Infrastructure Ireland said the cameras were ready but that it will be up to gardaí when they are put in use.
The cameras have now been installed at a cost of more than €550,000.
Minister for Transport, Tourism and Sport, Shane Ross said; "Any initiative that has the potential to save lives and reduce serious injuries on our roads is to be welcomed."