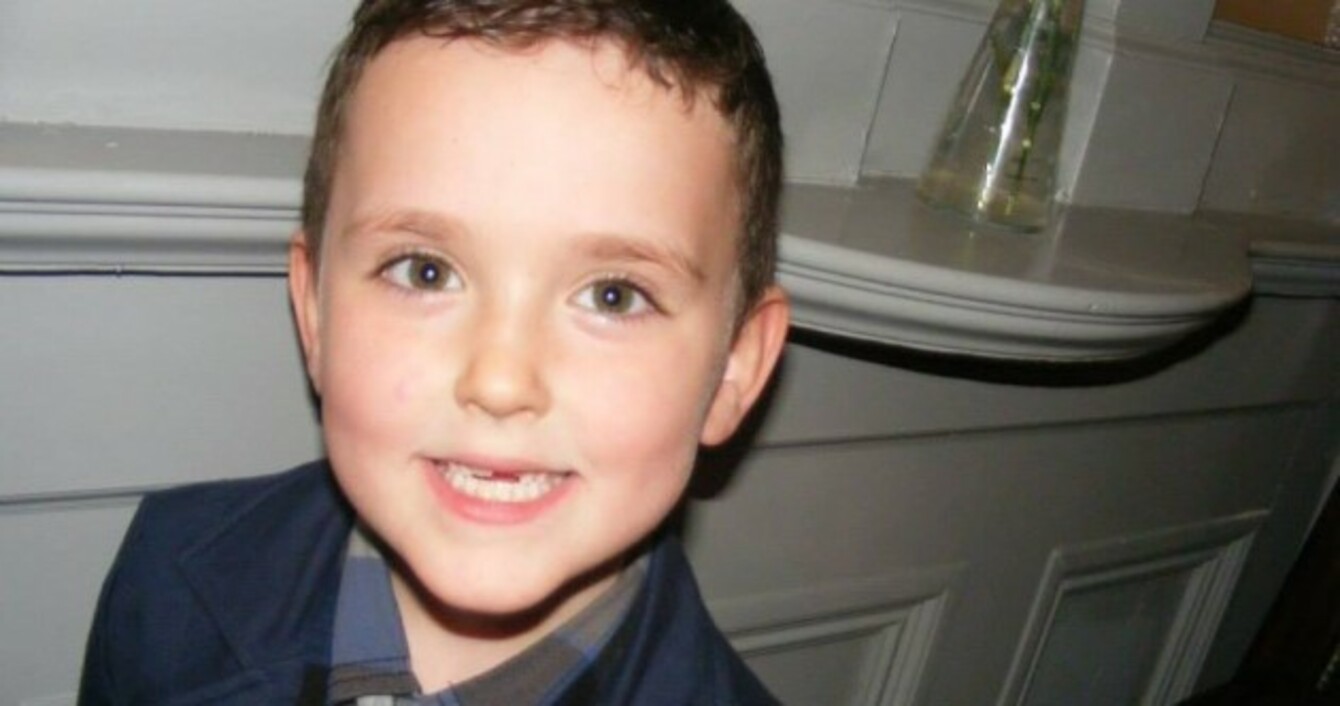 Jake Brennan
Image: TV3.ie
Jake Brennan
Image: TV3.ie
ENVIRONMENT MINISTER ALAN Kelly has called on local authorities to reduce speed limits in housing estates, following a campaign by the family of a young boy who was killed when hit by a car last June.
Six-year-old Jake Brennan died after being hit by a car outside his family home in Kilkenny.
In the wake of his death, his family launched Jake's Legacy Campaign in a bid to reduce speed limits and introduce mandatory speed bumps.
Kelly said that "as a parent of young children" he was "very taken and impressed" by the campaign.
I have now asked that comprehensive road safety audits – incorporating an evaluation of appropriate road safety and vehicle speed reduction measures – should be undertaken as part of the pre-planning application design process and at the planning application stage in respect of new housing developments.
He noted that Transport Minister Paschal Donohoe agreed with his stance that councils needed to place greater emphasis on road safety and street design.
Both Minister Donohue and I are anxious to ensure that all housing estates are safer places for children to play and grow up in. That is why I have called on local authorities to adopt a more holistic and proactive approach in the assessment of planning applications for new housing developments in the future.
Kelly said that "excessive vehicle speeds" could be discouraged by narrowing carriageway width, avoiding long straight stretches of road, and erecting appropriate warning signage.
The Minister added that such "simple, effective measures" would hopefully prevent future accidents and tragedies.
Last month Donohoe issued a circular calling on all local authorities to review speed limits in residential areas and housing estates to improve road safety for cyclists and pedestrians.