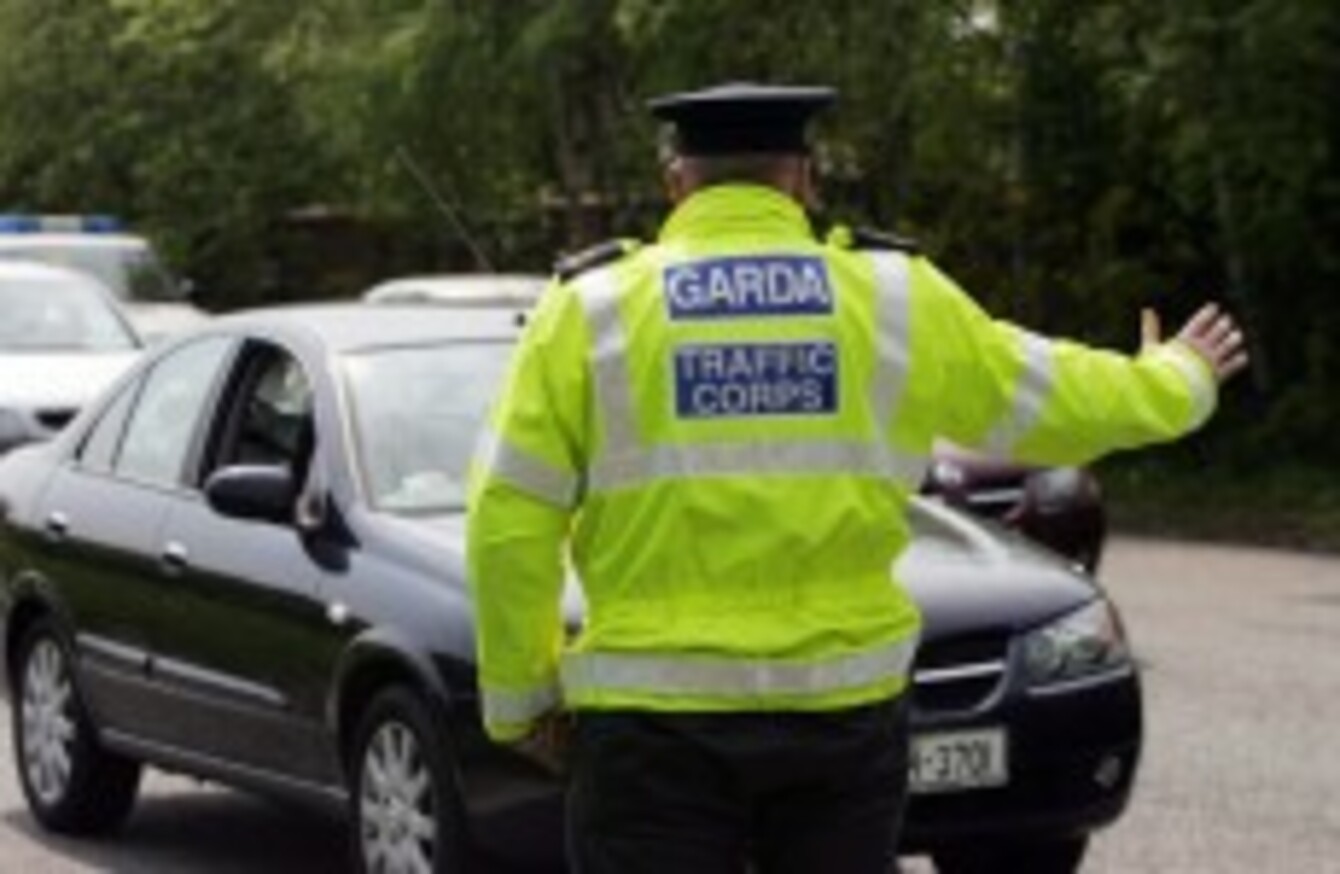 Image: Leon Farrell/Photocall Ireland
Image: Leon Farrell/Photocall Ireland
GARDAÍ ISSUED NEARLY 140,000 fixed charged notices for speeding between January and September of this year.
Fourteen per cent of detections were for people speeding in excess of 30km/h above the limit – in some cases driving over 200km an hour.
The offending motorists were most likely to be found travelling at higher speeds in higher speed limit zones.
In one case, a driver was found driving at 234km an hour at Bookeen in North Loughrea, 114km over the speed limit there.
Another driver was found driving at 150km per hour in a 50km zone in Clonakilty, while in Westmeath a driver on the N4 was driving at 133km per hour in a 30km zone.
Checkpoints
Gardaí warned today that excessive or inappropriate speed "remains a significant contributory factor in road traffic collisions".
With the Halloween bank holiday weekend approaching, An Garda Síochána and the Road Safety Authority have urged drivers and riders to slow down. From October 21 to November 3, An Garda Síochána will be intensively targeting drivers and riders who speed.
For the past seven years, there has been a year-on-year decrease in the number of road fatalities in Ireland. However, as of today, there have been 13 more fatalities on our roads than at this time last year.
In total, 153  people have been killed in road traffic collisions to date, while 161 people lost their lives on Irish roads in 2012.
To date in 2013, 83 per cent of fatalities have either been a driver, a passenger or a motorcyclist (23, up from 16 in total for 2012).
Transport Minister Leo Varadkar said it was regrettable that the number of road deaths rose again this year.
Nearly 20 per cent of fatalities have occurred on a Friday. Almost a third of all fatal road traffic collisions took place between 2pm and 6pm everyday.
From 1 January -30th September this year, 138,599 fixed charge notices were issued for speeding, of which 109,470 were "non-intercept" detections and 29,129 were "intercept" detections.
The results showed:
Overall 6 per cent (8,237) of detections were made between 1 – 9 km/h above that area's speed limit.
The vast majority of detections, 80 per cent (111,044) were made between 10 and 29 km/h above that area's speed limit.
14 per cent, (19,302) of detections were for speeds in excess of 30 km/h above the limit. 1172 detections were for speeds in excess of 50 km/h above the limit
The checkpoints from 21 October- 3 November (inclusive) will last for 1 hour.
Chief Superintendent Michael O' Sullivan, Garda National Traffic Bureau said it is "disappointing that some continue to be detected at a considerably higher speed than is legally permitted".
He said that some drivers had been intercepted travelling at speeds that were three and even four times the posted limit.
"This is totally unacceptable in every sense," he said, adding such high-risk behaviour needs to change.
Slow Down day
A National "Slow Down" day will take place from 7am on Friday 25 October to 7am on Saturday 26 October.
It aims to raise awareness of the dangers of inappropriate and excessive speed, reduce the number of speed related collisions, and save lives and reduce injuries on the roads.
Chief Superintendent O' Sullivan said that the gardaí's appeal to the public "is to take their time on the roads and do everything they can to increase their, and others' safety, no matter how long or short the journey is".
John Caulfield, Interim CEO of Road Safety Authority, said that inappropriate or excessive speed continues to play the biggest role in causing collisions in this country.