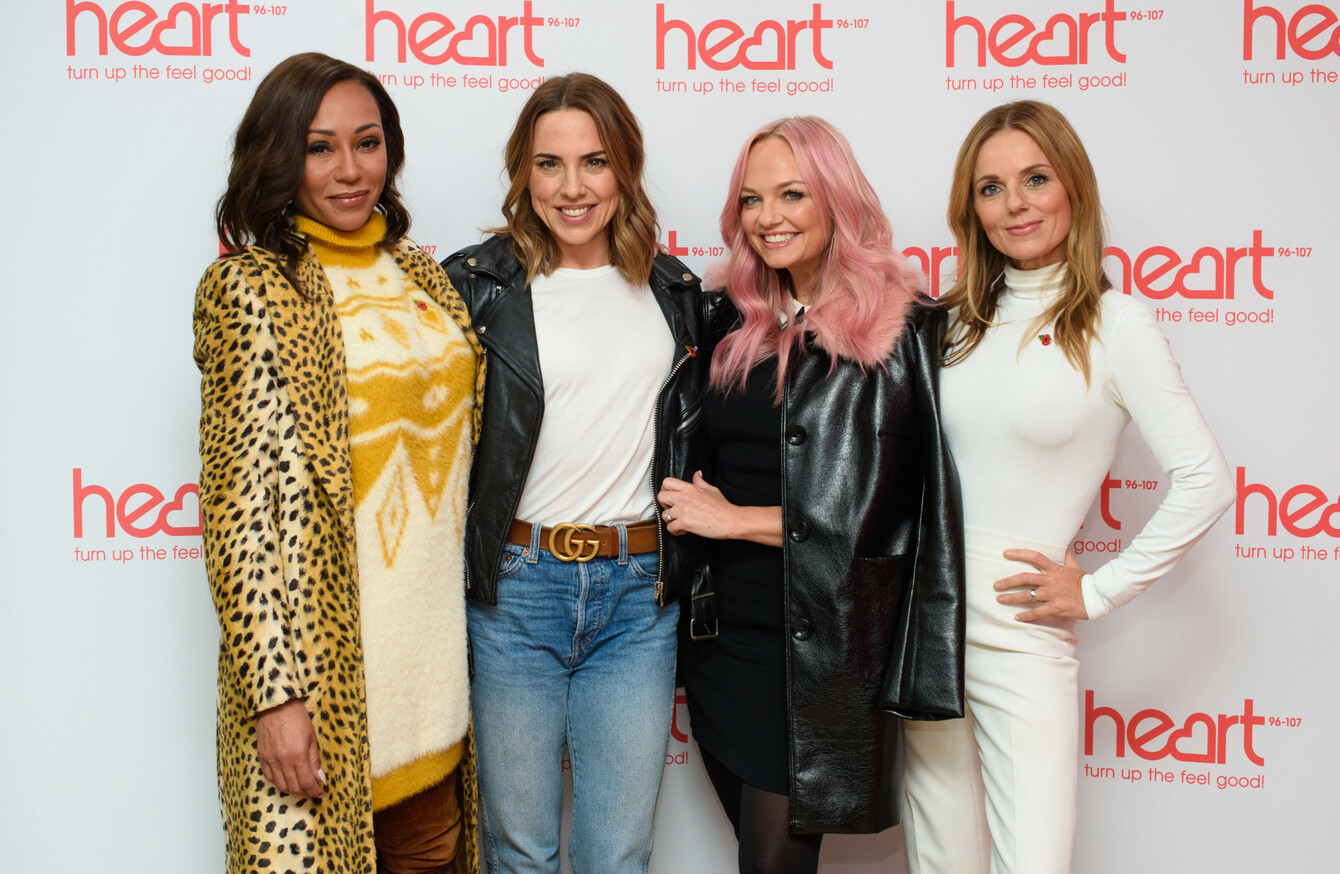 Spice Girls (left to right) Melanie Brown, Melanie Chisholm, Emma Bunton and Geri Horner
Spice Girls (left to right) Melanie Brown, Melanie Chisholm, Emma Bunton and Geri Horner
THE SPICE GIRLS have announced a gig at Croke Park next summer following messages and tweets from Irish fans.
The group tweeted the news this morning, announcing that they will play Croke Park on 24 May 2019. 
Tickets go on sale next Thursday at 9am. 
The group announced their long-awaited reunion at the beginning of this month but Irish fans were left disappointed by their initial UK only tour. 
Victoria Beckham will not be joining Mel B, Mel C, Emma Bunton and Geri Horner on the tour which will also take in six UK cities between 1-14 June 2019, concluding in with a gig in Wembley Stadium.
The group last performed together in 2012 at the opening ceremony of the London Olympics.