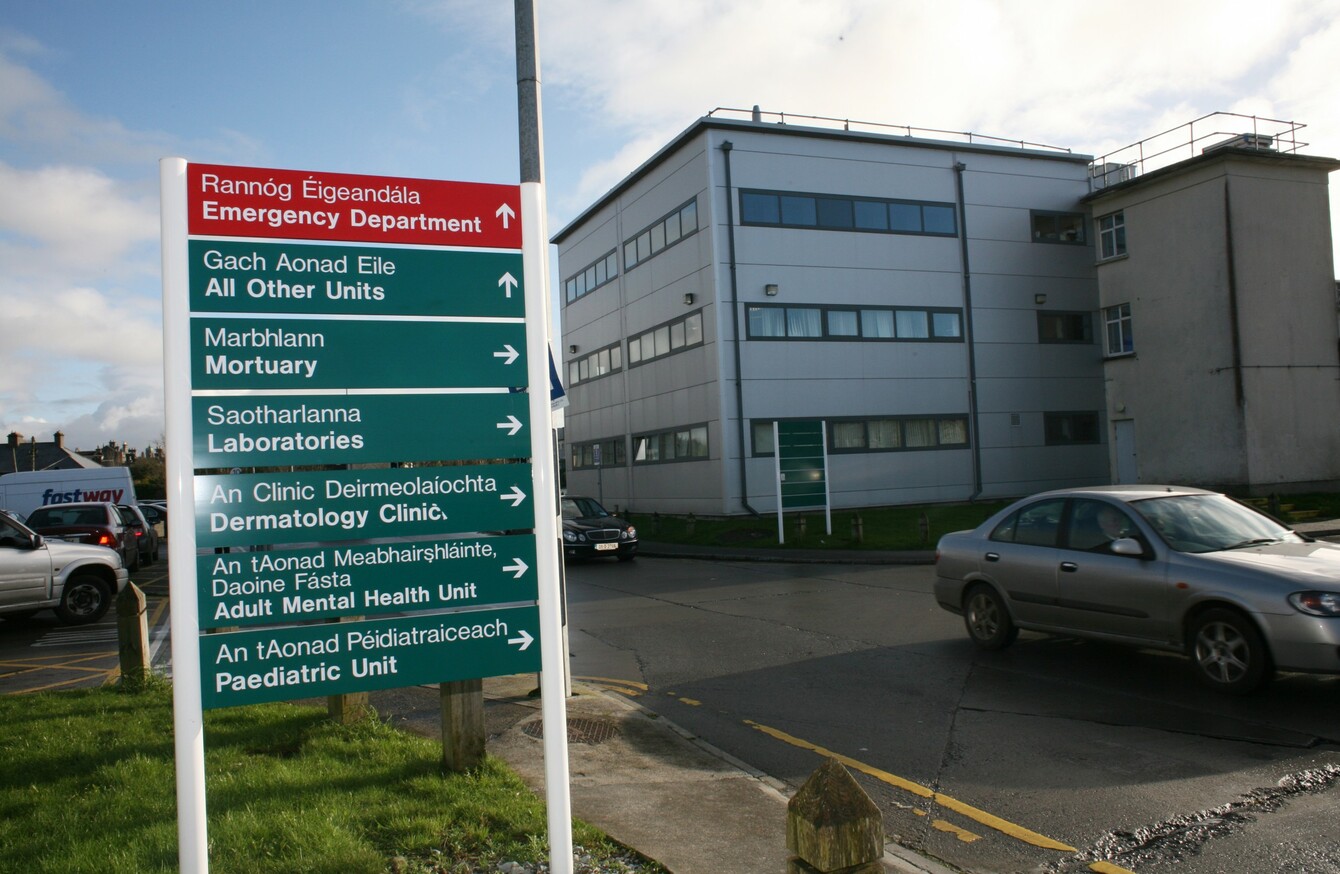 Galway University Hospital
Image: Brian Farrell/Photocall Ireland
Galway University Hospital
Image: Brian Farrell/Photocall Ireland
FOUR SPINAL SURGERY patients have been affected, after significant concerns were raised regarding the conduct of an orthopaedic surgeon who practised in two public hospitals in Galway.
The surgeon worked at Galway University Hospital and at Merlin Park Hospital, although he has since left his positions there.
A spokesperson for the HSE said that, as far as they were aware, the surgeon is no longer working in Ireland.
A spokesperson for Saolta Hospital Group, which operates both sites, said that an external audit was ordered for 198 spinal surgery cases after issues regarding the doctor were raised in late-2014.
A hospital group statement said that two independent orthopaedic surgeons found "serious concerns" in four of these cases, which occurred between January 2013 and November 2014.
A spokesperson for Saolta told TheJournal.ie that Galway University Hospital has, "where necessary", offered patients whose cases were audited an independent clinical review.
They point out that, for the vast majority of patients, "the independent experts did not raise any significant concerns."
The statement from Saolta Hospital Group said that the Irish Medical Council has been made aware of the situation. When asked for a response on the matter, a spokesperson for the Medical Council said that they cannot comment on individual cases.
The hospital group stressed that there is no ongoing patient safety concerns in relation to the spinal and other orthopaedic services at the hospital.