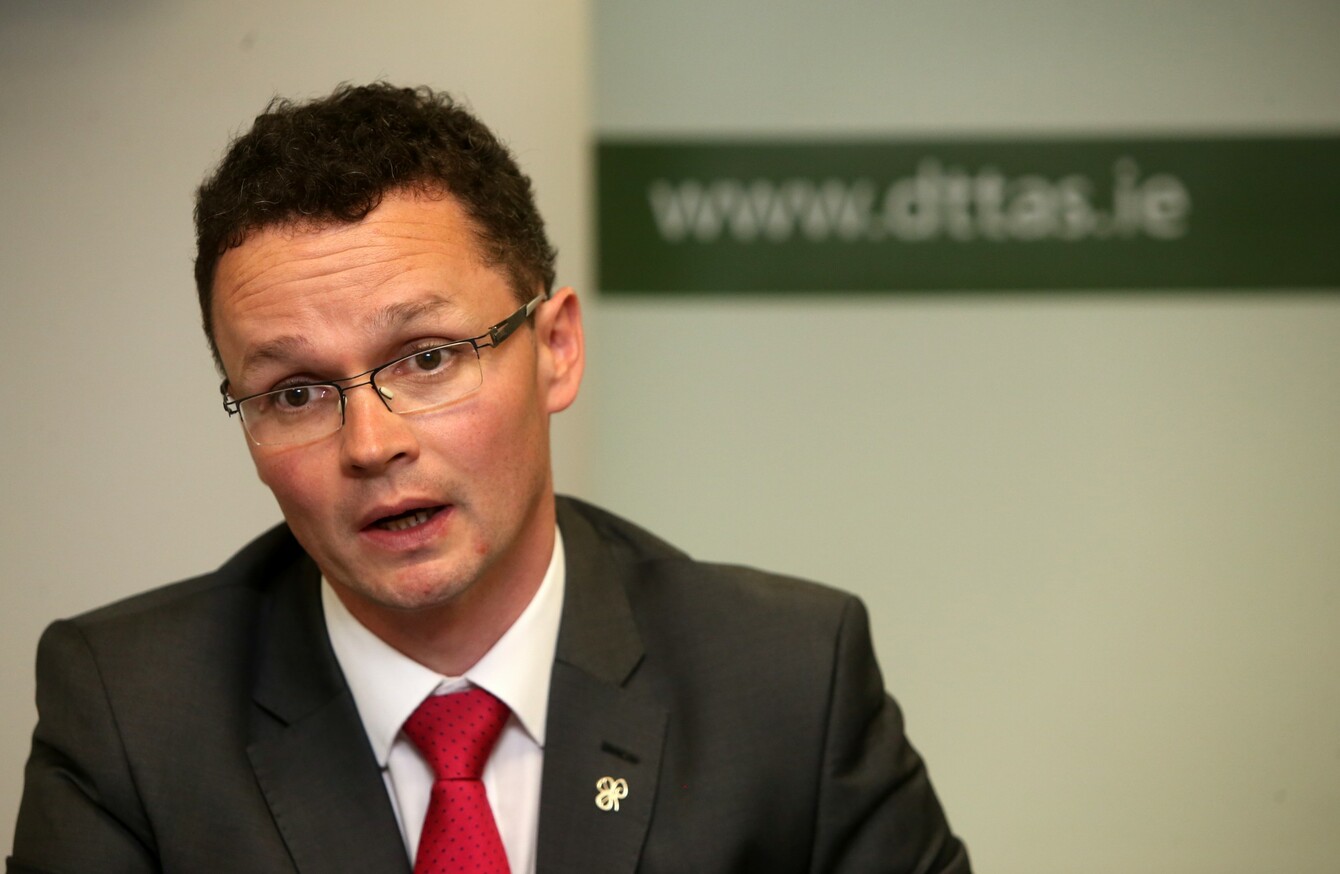 Image: Sam Boal/RollingNews.ie
Image: Sam Boal/RollingNews.ie
A MINIMUM OF 30% of all sporting boards which receive State funding must be made up of women or else they will face financial sanctions.
New proposals to be brought to Cabinet by Minister of State for Tourism and Sport Patrick O'Donovan in the New Year plan to fine organisations which receive funding unless they meet the gender quotas.
O'Donovan said he wanted to break "the last glass ceiling" and be able to put women in a situation where they can inspire future generations of athletes and business people.
Speaking on RTÉ's Morning Ireland, O'Donovan said: "Crucially, young Irish women need role models on and off the field. I want to provide an opportunity to break that glass ceiling.
"You have the situation where we want to see a third of any senior committee or governing body made up of women over a 2-3 year period."
Changes
Under current proposals, there will be financial penalties for boards such as the FAI, IRFU and GAA if they don't change the make-up of their governing bodies. Currently, not one woman sits on the board of directors of any of those three committees.
O'Donovan added: "I  would much prefer that we wouldn't be having this discussion at all. But we still don't have a cohort of Irish women who are taking up positions of leadership in Irish sport.
What we have at the moment is 50% of our population going unrepresented. You then need to step in.
Sporting boards with fewer than 10 people will be allocated an extra year to make sure they are able make the quota. Those with more than 10 people will have until 2019 to bring their committees up to code.
Under current rules, the State, through Sports Ireland, allocates funding to sporting bodies.
If the gender quotas are not met, then this funding will be cut.
O'Donovan added: "This is an opportunity where we can provide real icons off the field for the next generation to emulate."