Image: Julien Behal/PA Archive/Press Association Images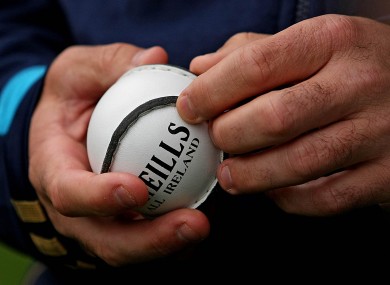 Image: Julien Behal/PA Archive/Press Association Images
MINISTER OF STATE for Tourism and Sport, Michael Ring has approved grants of €2.6 million to allow 22 national sports bodies to buy new equipment and boost participation in sport.
The funding has been awarded to a range of national governing bodies including the Athletics Association, Irish Wheelchair Association and the GAA.
The grants will cover equipment as diverse as a mobile Olympic handball arena, scrum machines, a 'cricket factory' where you can try out the game and martial arts arenas.
Michael Ring said he hoped the funding will encourage more people to get involved in sport.
"The real beneficiaries from this funding will be the thousands of sportspeople across Ireland who head out on week nights and weekends to train with their local club," he said.
"Although some of the equipment will be used at national level by the governing bodies, a significant portion will be utilised at local level."
Grants
The highest grant of 400,000 was approved for the Irish Sailing Association for equipment such as mobile training equipment, transport vans and coach boats.
Some €350,000 was allocated for the Athletics Association of Ireland for items including speed gates, GPS heart rate monitors and lactate machines.
A grant of €257,517 was approved for defibrillators, GPS trackin system and scrum machines for the Irish Rugby Football Union.
The GAA's allocation is €220,000 for footballs, sliotars, bibs, cones and portable goalposts.
The full list can be found here.