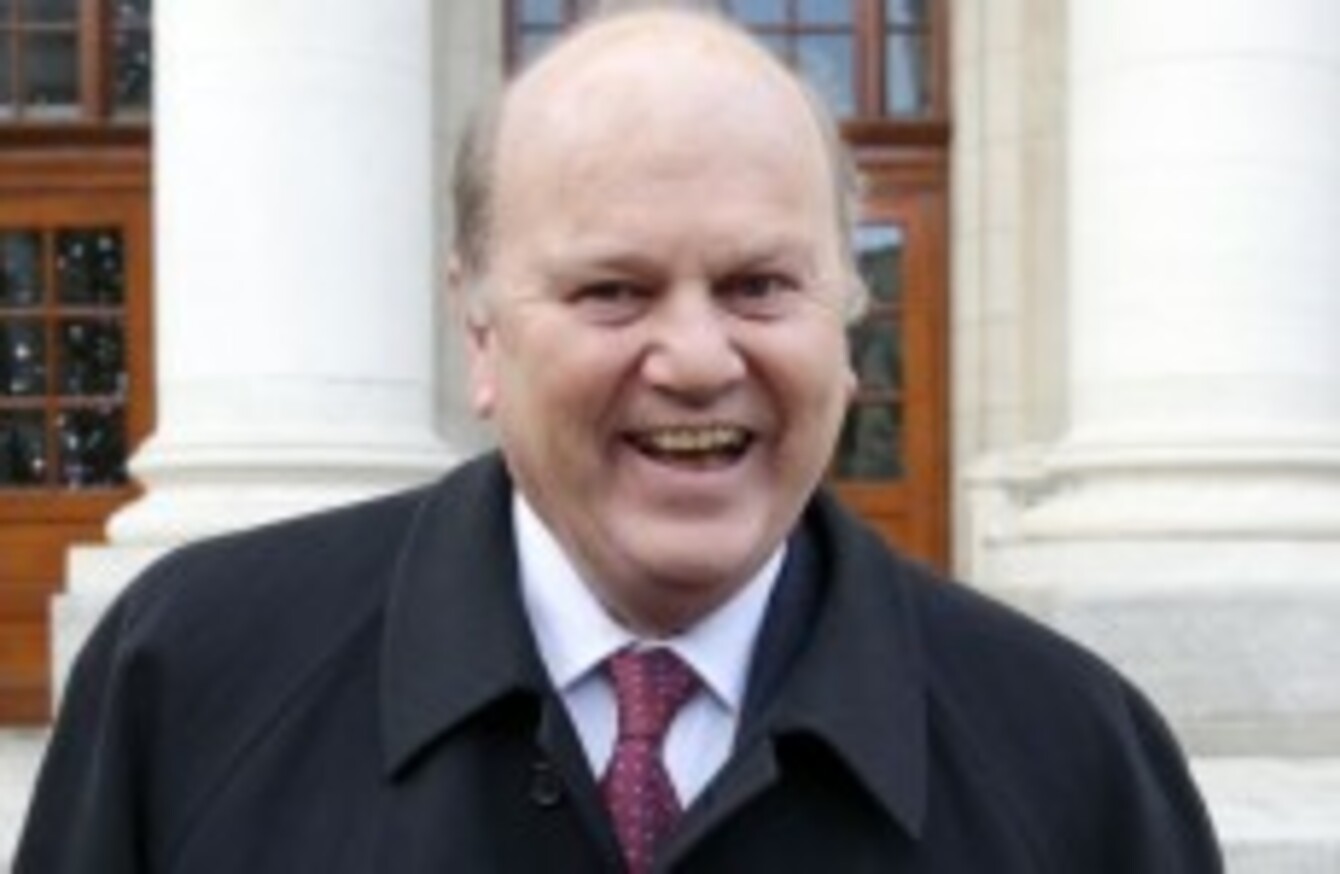 Image: Laura Hutton/Photocall
Image: Laura Hutton/Photocall
THE GOVERNMENT'S NEXT budget, the last before the next general election to be announced in October, will contain an additional €1.4 billion in tax cuts and spending.
The coalition's spring economic statement is due to be released tomorrow and will set out Ireland's proposed economic direction for the next five years.
The spring statement is to be announced following a cabinet meeting, but it's details have been learned in advance by the Irish Times.
Ireland's economy is expected to expand at a greater rate than predicted in last October's budget, with Gross Domestic Product (GDP - a measure of the total income generated in an economy over a period) now expected to increase by 4% this year as opposed to the just under 3% announced in the 2015 budget.
It therefore seems the last budget before the election will be the easiest on the electorate in about six years, after several particularly severe austerity-led budgets in a row.
Reforms to be announced in the statement include:
Cuts in income tax
An overhaul of the taxation system for self-employed workers
Talks with public sector unions with a view to pay increases
A demand made of the banks to cut variable mortgage rates
These are all moves that are likely to go down particularly well with voters, not least the positive news for the self-employed and small businesses, an influential demographic the government is keen to stay onside with.
Ireland's economy is going through something of a renaissance at present, with 2014 seeing our GDP increasing by 4.3%, almost four times the average for the Eurozone in the same period, and 20 times the growth seen in 2013.