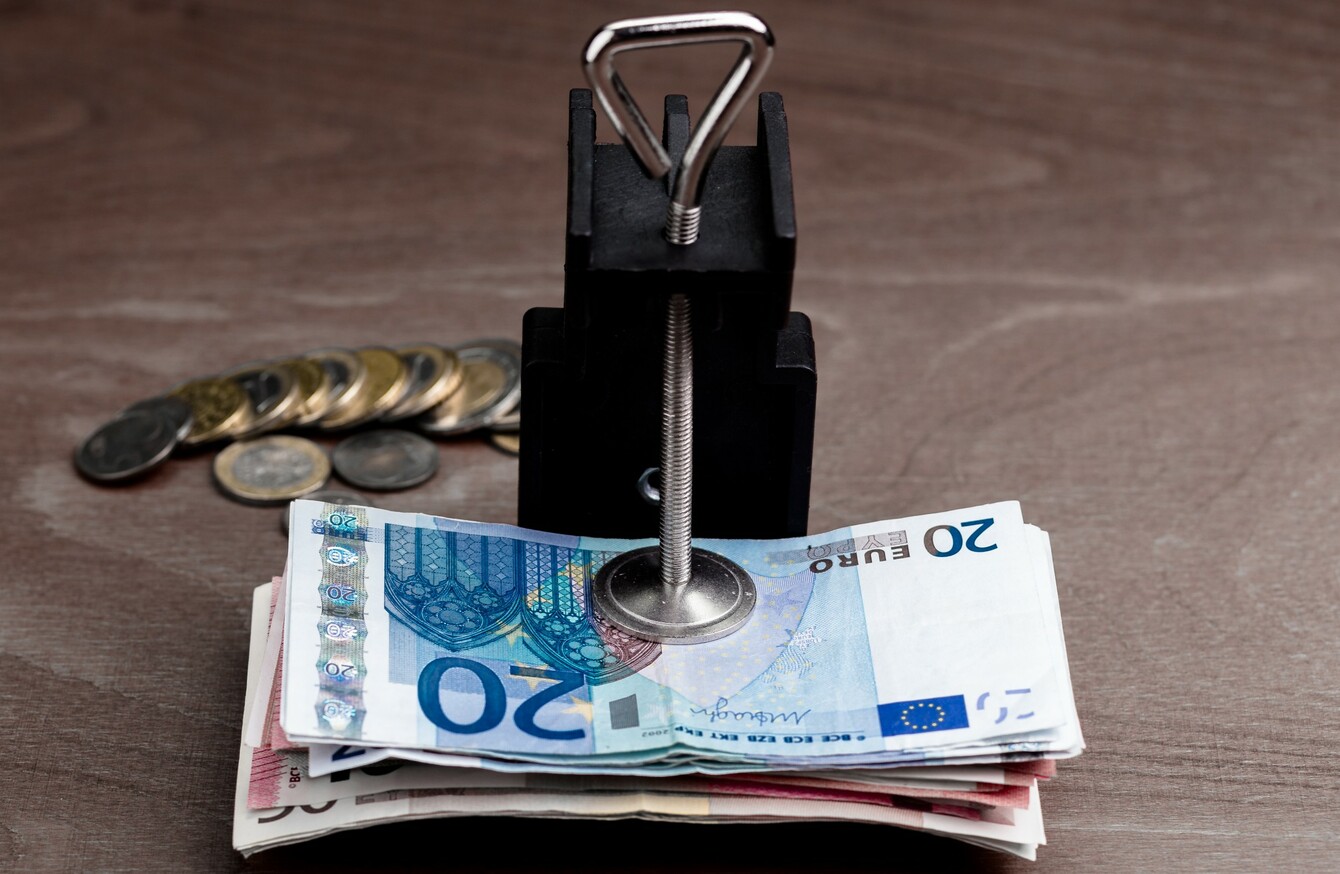 Image: Shutterstock
Image: Shutterstock
MIDDLE CHILD SYNDROME is the theory that your birth order has placed you at a significant disadvantaged from your more timely conceived siblings.
The idea is that your older brothers or sisters are in more responsible and influential positions while the younger ones are mollycoddled and looked after.
You in the middle? Well, you have to fight you own corner for everything and often just end up resenting doing so.
It's a simplistic theory that some suggest leads to middle children being more industrious. Others say it's washed up pseudo-psychology.
Whatever the truth, it's something that middle children may identify with. They've most certainly been peddled it at some point at the very least.
Ahead of this Tuesday's budget, politicians are doing their utmost to sell to Ireland's middle children.
In this case we're not talking about any birth order, but the so-called "squeezed- middle" and the order in which austerity should be reversed to different sections of society.
The deliberately vague phrase is so loved by politicians and media alike because it can be applied to a broad church.
Everyone feels they've been squeezed by austerity, so appeal to that vague sentiment and you're onto a winner.
What's more, when it comes to income, the middle is exactly where a huge proportion of working people see themselves, or would hope to see themselves. So again, preaching to that base feels like a politically savvy decision.
But whether or not individuals feel like they are part of the squeezed-middle, the politicians and bodies that use the term disagree about who exactly it refers to.
In a recent 50 page analysis of Ireland's Personal Tax System, the Irish Tax Institute put the squeezed-middle at the centre of its argument.
In essence, it argued that people on lower incomes are paying comparatively less in income tax than those in a similar bracket in other countries.
It placed the squeezed-middle at income levels of greater than €55,000 and argued that the squeezing occurs because a taxpayer's income enters the higher rate of tax at the "low entry point" of €33,801.
Furthermore, the tax institute argued that the top 50% of income earners pay over 96% of the personal tax take.
These arguments relate to income tax alone and people on lower wages would argue that non-income related taxes like VAT, excise duty and local property taxes hit them hardest.
But just to hammer home the point to the right people , the Irish Tax Institute spoke directly to who it feels sits within this squeezed-middle demographic.
It says that "sales managers, lab supervisors and mechanical engineers" are all within this put-upon group.
Ill-informed
In what was largely a rejection of the narrative that middle-incomes are between €35,000-€75,000, Michael Taft of Unite argues that politicians and commentators cynically inflate what exactly constitutes the 'middle'.
Using what he acknowledges is the rather crude measure of the Revenue Commissioners database, Taft calculates that median income in this country is closer to €27,500 for individuals and €40,336 for households.
This he argues places the squeezed-middle at between €21,500 and €53,500, certainly below the Irish Tax Institute's €55,000 and above.
Of course, none this is to suggest that middle-income earners haven't been squeezed, only that the lack of clarity can be used to sow divisiveness.
It happens in every budget, whether it's public sector versus private sector or old people versus young people, arguments over who is more deserving of what usually breakout in live TV audiences.
This pitting of different sections of society against one another can be of benefit to nobody, except perhaps politicians who are grateful to not be the firing line.
And that's why the ambiguity surrounding the squeezed-middle is so beneficial to them. The catch-all nature of the term allows them to cast a wide net and appeal to an undefined group who in turn look enviously at those outside.
When you hear politicians speaking about the squeezed-middle over the next few days, what you actually hear is a politician trying to be all things to all men while implementing their own choices.
It's why choices like lowering the rate of USC need to be looked at in detail, rather than accepted as a move to appease the middle-income earners.
It's been suggested that there could be cuts to the first three USC bands of 0.5% in this budget, the higher band of which applies to earnings between €18,668 to €70,044.
As pointed out by Today FM's Gavan Reilly, it would have cost something similar to instead cut 1% from the lower two bands rather than 0.5% from three.
Such a choice would still benefit workers on higher incomes but would make a more significant impact to those on lower pay.
Instead, a raised perception of where the middle lies means a measure helping well-paid individuals will likely be sold as an attempt to give back to those on average wages.
So while there's no doubt that those on middle-incomes are due a well-deserved break, just make sure to check you're not the one still being squeezed.