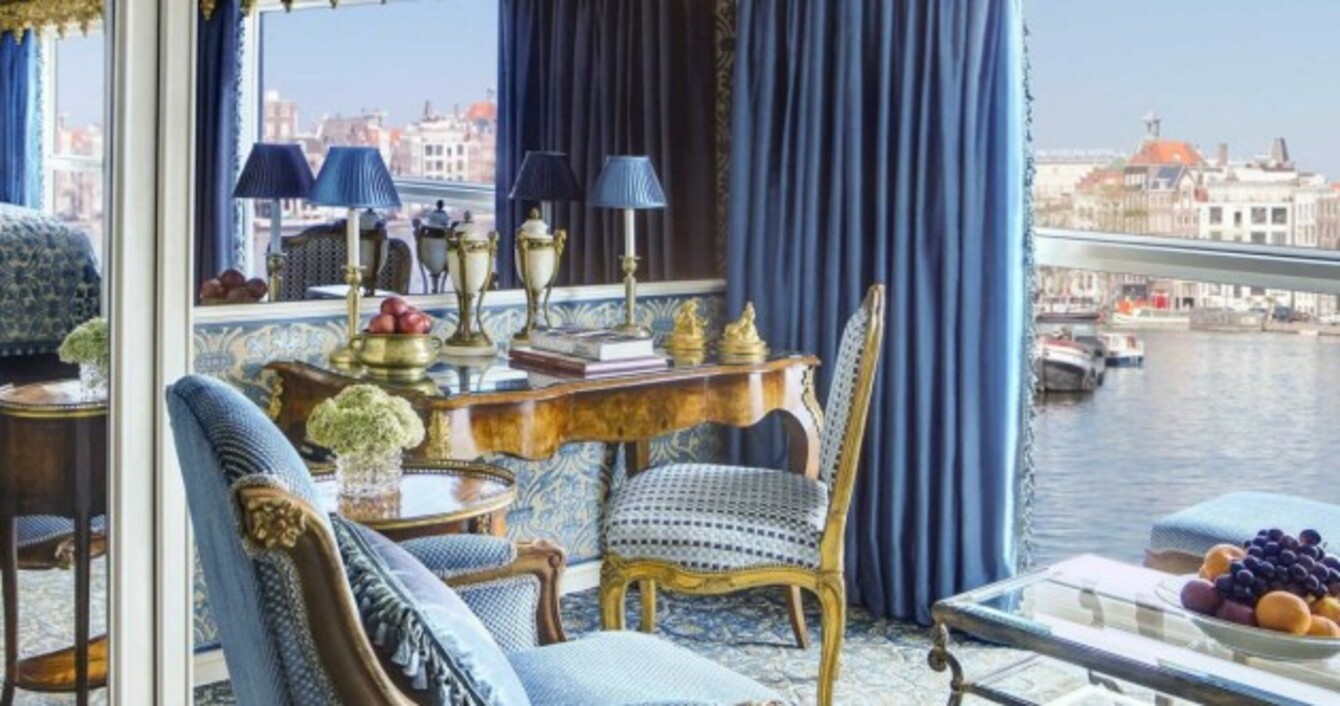 Image: Uniworld
Image: Uniworld
LUXURY RIVER CRUISE ship operator Uniworld has 19 ships that travel along rivers in Europe, Russia, Egypt, and China.
The company recently introduced a new one to its fleet: the S.S. Maria Theresa.
The ship has a staff of 57, a total of 75 rooms, and can accommodate up to 150 guests. The lavish interior makes the ship comparable to a baroque palace.
Cruises on the ship range from eight to 15 days and cost anywhere between $3,200 to around $12,000 per person (€2,861 to €10,729).
Here's the S.S. Maria Theresa ship from the outside. It's 443 feet in length, has three decks, and an elevator.
The ship has three different routes, all of which are in Europe. The longest — European jewels — goes from Budapest to Amsterdam in 15 days and makes stops in Cologne, Germany, among other cities.
The two other routes go between Passau and Budapest. One of the main stops is the town of Salzburg in Austria.
The lobby features a portrait of Maria Theresa herself, the only female ruler of the Habsburg dominions and the last of the House of Habsburg.
The reception is no less exquisite.
The Habsburg salon is a perfect place to sip some afternoon tea…
Or enjoy a drink with a view.
For a more fancy meal, guests can head to the baroque restaurant.
The Viennese cafe is a little less formal.
Despite its beautiful mirrored walls.
The design of the ship's leopard lounge is more sleek and modern. Those in the lounge can either sit by the bar…
Or watch as other guests swim in the lounge's glass-enclosed pool.
Here's a better view of the pool, which offers spectacular views of the passing scenery.
It looks especially inviting when lit up at night.
For those looking for more traditional entertainment, there's the Lipizzan theater.
Here's one of the ship's corridors which leads to its incredible bedrooms.
There are spacious staterooms with large windows that open onto gorgeous views.
And smaller staterooms as well. There are 64 in total on the ship.
The next step up is a suite.
It's even more spacious and includes a sitting area along with multiple windows.
The suite bathroom features a shower, sink, and more than enough mirrors.
Here's some additional seating area in one of the suites.
Plenty of room to gaze out the window.
And then there's the royal suite.
It doesn't get any more luxurious than this.