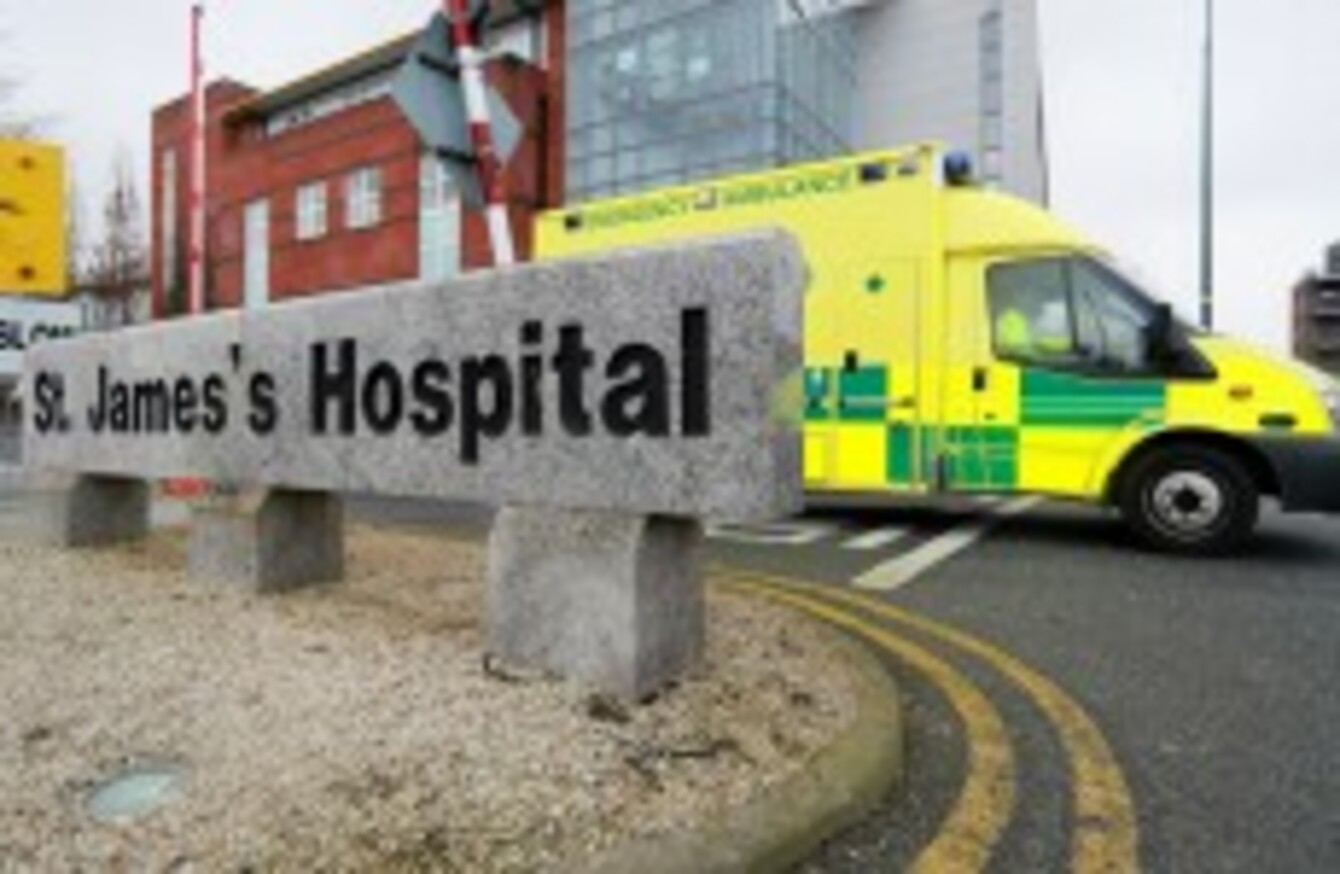 Image: Wanderley Massafelli/Rollingnews.ie
Image: Wanderley Massafelli/Rollingnews.ie
ST JAMES'S HOSPITAL has announced it will begin routine HIV and hepatitis B and C testing for all patients attending the Emergency Department.
The hospital said the aim of the testing is to diagnose new cases and bring disengaged patients back to care. Recent studies show that at least two people per 1,000 in the Dublin area have been diagnosed with HIV infection.
The reported prevalence of hepatitis C viral infection (HCV) in Ireland is between 0.5 and 1.2% while the numbers of those with hepatitis B viral infection (HBV) are unknown.
Pilot screening
St James's treats over 45,000 patients within the Emergency Department annually and last year it conducted an opt-out pilot screening programme for patients who were having blood tests taken.
During that pilot phase 10,000 samples were obtained over a 44 week testing period.
Results identified 97 HIV, 44 hepatitis B and 447 hepatitis C cases.
Of those identified just over 7% were new HIV cases, 45% were new hepatitis B cases and nearly 13% were new hepatitis C cases.
Almost 30% of people already diagnosed with hepatitis C were not receiving care.
Professor Patrick Plunkett, Medical Director of the Emergency Department at St James's Hospital said today that some 84% of the previously disengaged patients from the pilot project are now successfully linked back to care.
"The pilot project we conducted in March of last year clearly demonstrated high prevalence rates for all 3 infections in attendees of our Emergency Department and it was alarming to see the high numbers of new diagnoses," he said.
Get tested
Today is World Hepatitis Day and the HSE has urged the public in general to get tested if they may be at risk to Hepatitis C. Those most at risk are people who currently or at any time in the past have injected drugs, even if only rarely.
#Open journalism No news is bad news Support The Journal

Your contributions will help us continue to deliver the stories that are important to you

Support us now
Professor Joe Barry described the virus as a "silent pandemic" partly becase it takes so long to manifest itself.
Spread largely by blood-to-blood contact, in about 15-30% of cases the body's natural defences can eliminate the disease.
"The rest of those infected develop the chronic form of HCV. For most, however, this initially has no discernible symptoms, or non-specific ones such as general fatigue."