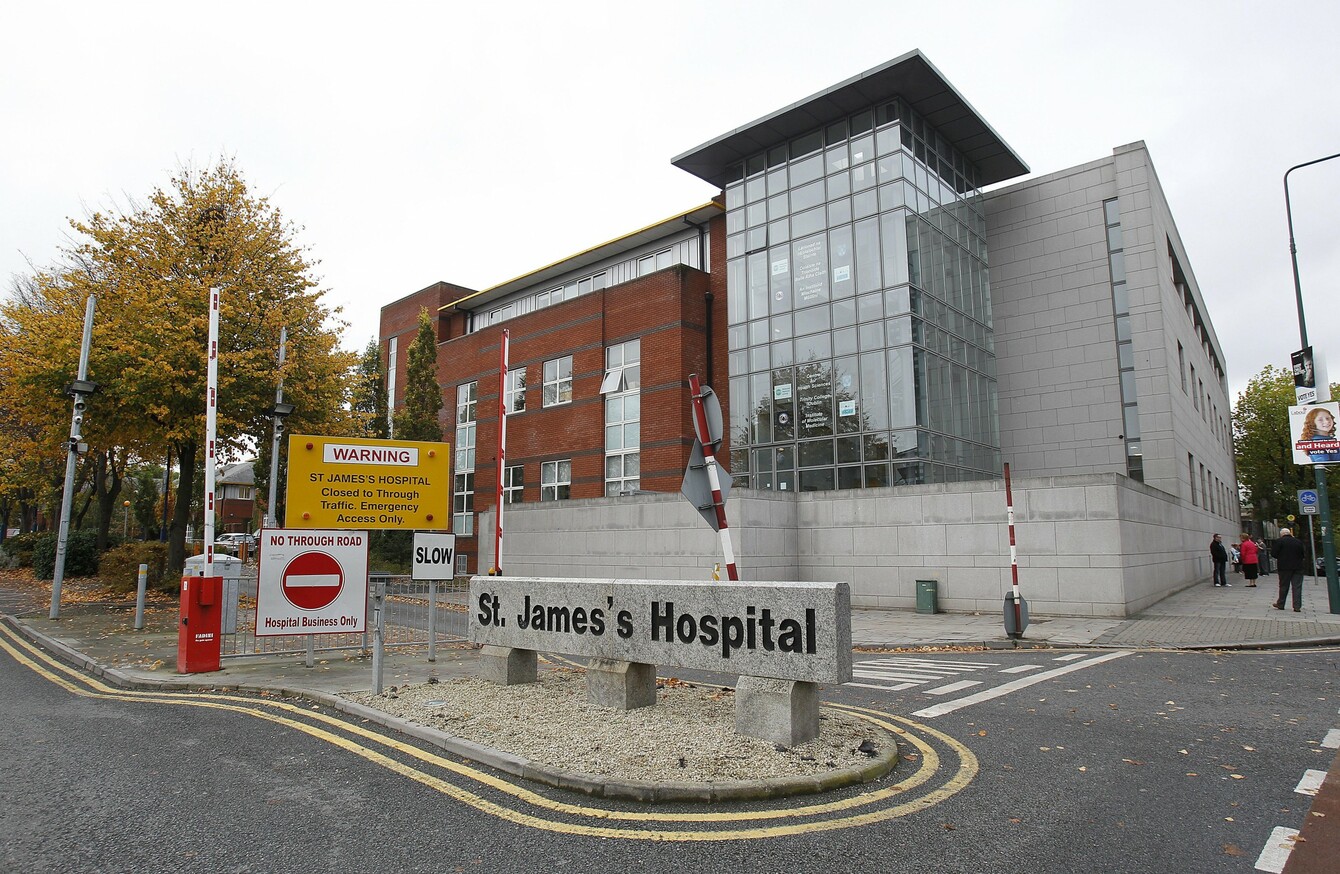 Image: PA WIRE
Image: PA WIRE
Updated at 9.50pm
STAFF AT ST James's Hospital in Dublin are to ballot for strike action over management plans to charge them car parking fees of up to €500 per year.
The hospital told staff on 21 December that the new charges were required to reduce the demand for on-site parking.
It said the construction of the new National Children's Hospital on its campus will cause a significant reduction in staff parking capacity.
Staff were told in a memorandum that an annual fee of €500 will apply from 2016 for parking at the hospital site and at the nearby St James's Steel.
The hospital said a charge of €350 per annum will also be introduced for parking at the Royal Hospital in Kilmainham.
It said that staff parking would remain free during evenings and weekends.
"The parking policy should not be perceived as being anti-car but part of a strategy surrounding the better use of the car as a mode of transport," the memorandum sent by management reads.
The notice added that planning authorities "regard demand management measures to address car usage as fundamental to any future planning applications".
Unsociable hours
Paul Bell of Siptu, which represents just over 800 staff at the hospital, said the union will begin balloting its members next week for strike action over the move.
He said it was unacceptable for the hospital to introduce charges without any consultation.
"Management have no appreciation that many staff are reliant on cars because they work unsocial hours," he told TheJournal.ie.
Bell added the charges will "effectively wipe out" pay rises granted as part of the Lansdowne Road Agreement.
A hospital spokesperson said staff and unions were informed of the requirement to introduce parking charges in early 2015, well in advance of the memo issued to staff.
"St James's Hospital is centrally located in Dublin and has more public transport links than any other hospital in the country," the spokesperson said in a statement.
"St James's will continue to engage with staff and their representative bodies with a view to ensuring that concerns are given due consideration in finalising the hospital mobility management strategy," the statement added.