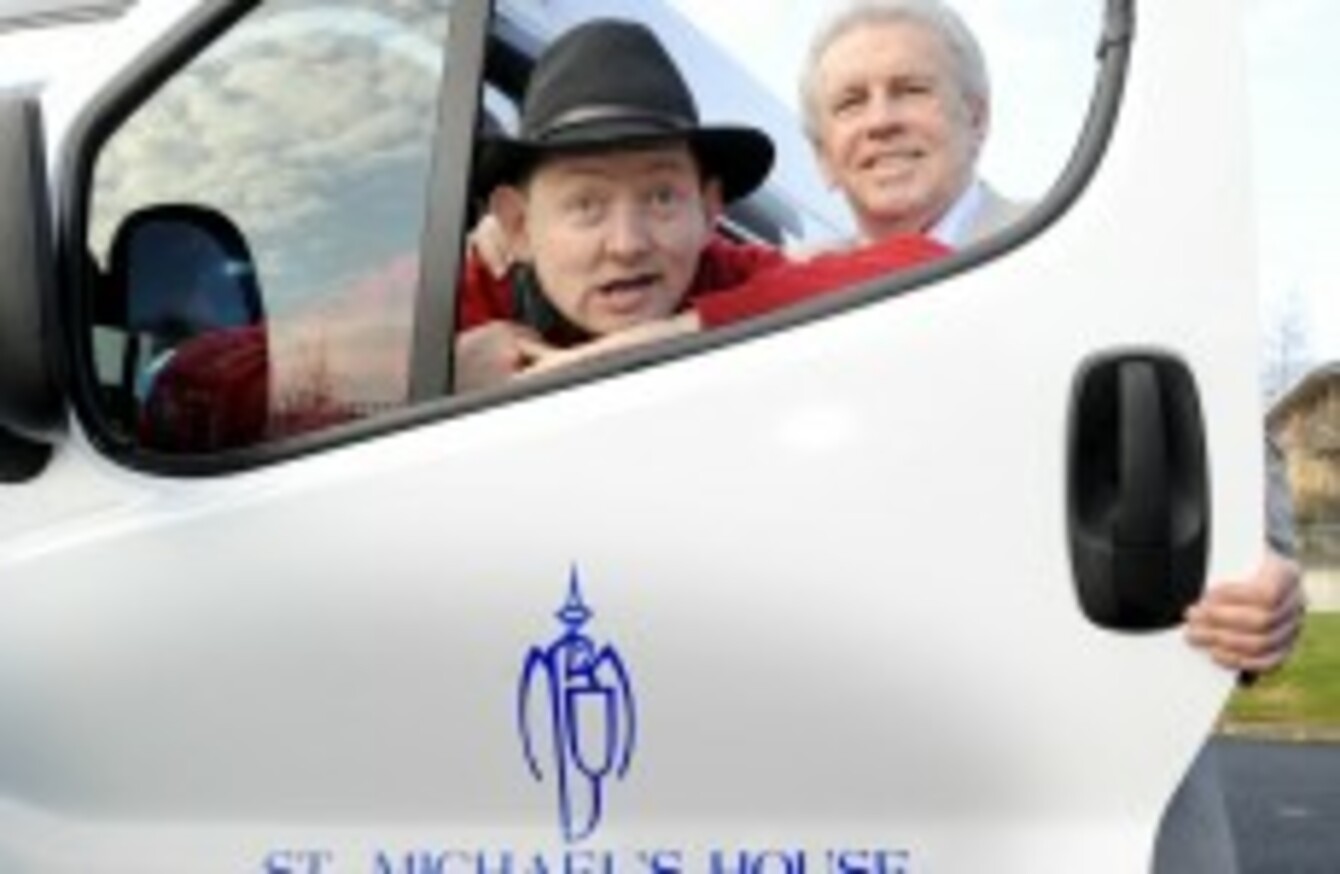 Soccer legend John Giles and resident Noel Whelan at an event for St Michael's in 2010
Image: Sasko Lazarov/Photocall Ireland
Soccer legend John Giles and resident Noel Whelan at an event for St Michael's in 2010
Image: Sasko Lazarov/Photocall Ireland
THERE ARE CALLS for Health Minister James Reilly to intervene personally to solve severe budget problems at St Michael's House, which has announced a series of service reductions to deal with the latest cutbacks.
The disability services organisation was informed earlier this month that an additional million euro was being cut from its budget for the second half of the year, backdated to 1 July. As part of new cost-cutting measures, management are reducing staffing levels across the organisation in areas like day services, clinical services and administration.
In addition, the cessation of a rent subsidy means residents are effectively being asked for an extra €35 per week – €125 instead of €90.
St Michael's House provides a range of services to almost 1,700 children and adults with intellectual disabilities in over 170 centres across the Greater Dublin Area and in Navan, Co Meath – including adult day services, respite care and specialised Alzheimer services.
In a letter to families, CEO Patricia Doherty said that management are, "making every effort at both a local and national level to impress upon the HSE and the Government the seriousness of the situation and the inevitable negative impact of their decisions on people with disabilities.
We have urged the HSE and Government in the strongest possible terms to reverse these unfair cuts.
HSE funding for St Michael's has been cut by a total of €12.3 million over the last five years, and a numbers of service reductions have already been brought in.
Sinn Féin health spokesperson Caoimhghín O'Caolain has called on Minister Reilly to intervene immediately to "give assurances that adequate funding will be provided".
"Those directly accessing its services include some of the most vulnerable people in our society. Yet again we see them targeted for cuts.
Yet again we see the absolute chaos caused by this government's failed policy of austerity and Minister Reilly's failure to deliver on promised savings elsewhere in the health budget.
Doherty has told families that not all cuts being introduced will apply to each individual. One-on-one meetings between senior managers and family members of service users will take place over the next four weeks.
In the meantime, the families are being urged to lobby their local TDs, Senators and Councillors to have the cuts reversed.