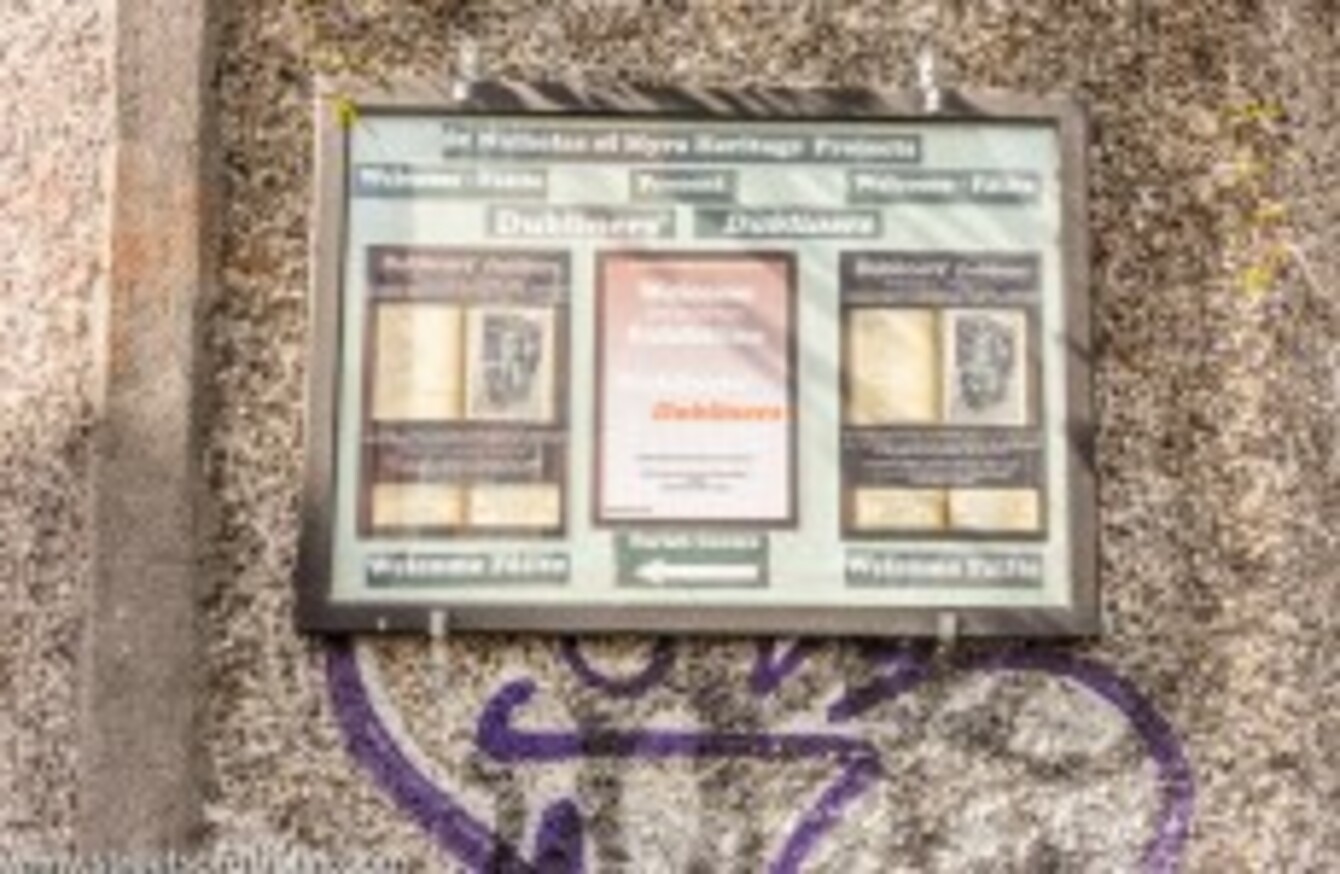 The opening of an exhibition on Dubliners run by the Heritage group in the St Nicholas of Myra centre.
The opening of an exhibition on Dubliners run by the Heritage group in the St Nicholas of Myra centre.
JUST WEEKS AFTER it appeared on RTE's Secret Millionaire programme, a community centre in Dublin's inner city has had to close down.
It is a fate that has hit many community-funded centres since the recession kicked in: money became tighter and more difficult to come by, right at the very moment that demand for the services increased dramatically.
The St Nicholas of Myra centre off Francis Street in the Liberties had become a hub for people in the area: kids whose parents weren't in a good financial position were able to get breakfast there before school; elderly people on their own could get a free hot meal for dinner and catch up with their neighbours. People from other countries held language classes there, while groups ran Irish dancing classes and drama classes.
The centre was the only one of its kind providing these kinds of services in the Liberties, which is one of the most deprived areas in Dublin city.
"The people who came to us, they weren't snobs," says local councillor John Gallagher, who was one of two people who helped to set up the centre twenty years ago. "Old people would come for dinner because it was more than a meal they got. They could come at half twelve (in the day) and talk until 2.30 if they wanted. It was more than a meal, it was like a social".
"You'd see kids who started off doing majorettes at 4, 5, 6 and now 20 years later they'd be coming with their children".
"The heritage group has done projects for the past 20 years. We did a great survey on 1913 and we had it on exhibition in different places across the city. The previous year we did something about Dubliners by James Joyce".
"The place was a source of comfort to the people in the area because there was so much on. Also it's a dark street and we had the lights on all the time at night because we had activities in every room. It's a big loss to the locality".
Gallagher said the groups were given very little notice before the centre had to be closed down at the end of November.
Earlier this year, the community centre received €7,500 from 'Secret Millionaire' Margaret Farrelly of Clonarn Clover, Ireland's largest independent supplier of free range eggs, when she spent time meeting people at the centre.
In the episode broadcast in September, Farrelly tried to help ease the financial pressure on the centre – and kept giving even after the programme ended.
"She was an extraordinarily nice woman," said Gallagher. "She told me that when she was young, she lived in one of the small artisan cottages in the Liberties for a number of years and she wanted to come back and see how it was progressing. She was overcome by the kindness and generosity of the people in the area".
"She gave us the money towards running the place which was great, but she has a farm and she also sent us thousands of eggs afterwards so that the kids could use them for breakfast. It made a big difference".
Repairs
In the end, it was the building itself which caused the problem.
A health and safety inspection found a number of problems with the building, which was originally built as a school in 1935 and had been derelict until people in the area took it over and created the community centre in the early 1990s.
The parish priest for the area ordered that the building would have to be closed down as it was potentially unsafe.
John and others argued for more time – "We knew once it closed down it would be difficult to get it to reopen" – but within a week, it had shut.
#Open journalism No news is bad news Support The Journal

Your contributions will help us continue to deliver the stories that are important to you

Support us now
The future of the centre is uncertain. There isn't enough money to make the changes necessary to bring the building up to standard – building a fire escape, for example, and installing fire doors. The committee in charge of it had charged nominal fees to cover the costs of heating and lighting to the many groups that used it; it was never run for profit.
"We're still trying to find an alternative venue, or see how much it could cost to bring the building up to standard," says Gallagher.
"We always wanted to get it used, rather than make money. The electricity went up, gas went up, so we were left in an awful situation where the building was full of activities all day and night and we would have had to charge what people couldn't pay [to cover costs], but then no-one would be in it".
"We feel it was one of the best centres in the whole city. The Lord Mayor was there, Mary Robinson was there…. it's disappointing what has happened to it".
Some of the activities in the centre have had to stop, while others have managed to find a new home. More than 30 people working on Community Employment schemes based in the building, including making meals for the older people and schoolchildren, have been re-deployed.
"It would cost a fair amount of money [to install fire safety measures]," says Gallagher. "Quite a number of people said they would do fundraising, but the priest closed it down and said we can see after Christmas".
"Christmas would usually be a busy time for us. There'd be parties for kids and old folk, and other things happening. They're all not happening now".
"There was great activity in it, great life and happiness," says Gallagher. "That's all gone now.