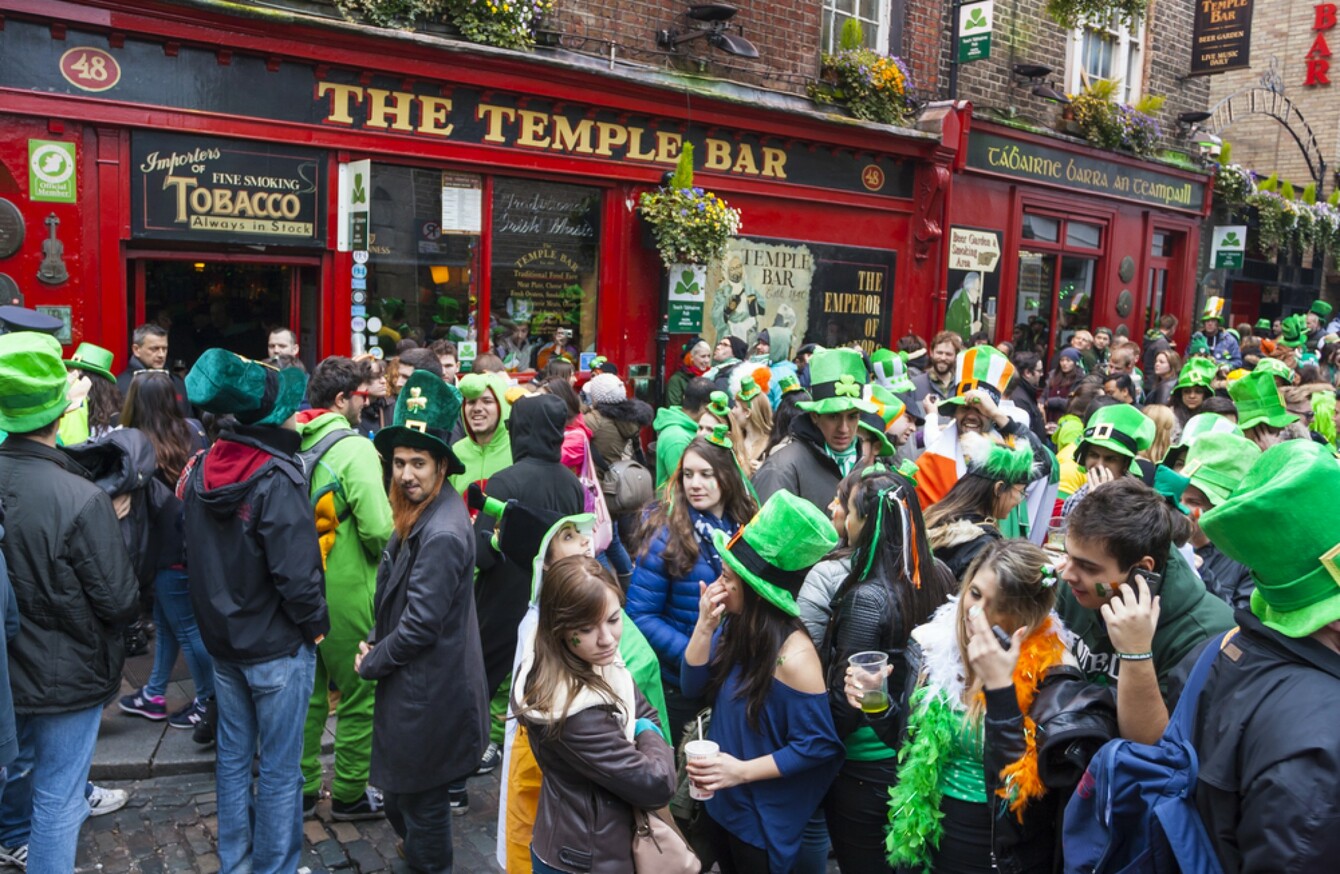 Image: Shutterstock/Aitormmfoto
Image: Shutterstock/Aitormmfoto
PRIVATE SECURITY GUARDS will help gardaí keep the peace in Temple Bar on Friday, after Dublin City Council opted to repeat the 'robust policing' approach it adopted in the area last year.
Manned barriers will be placed on all routes in and out of the area, and Merchant's Arch will be restricted to one-way traffic.
There'll also be a crack-down on on-street drinking, to make sure it's kept to a minimum.
Residents, businesses and other stakeholders backed the Council's plan to boost security on St Patrick's Day last year, after a rise in overcrowding in previous years.
"There was an increase in Garda and private security in the area to manage the safe movement of pedestrians," a Council spokesperson said in a statement.
"Access to the area was controlled when required by the provision of manned access barriers at approximately 40 access points.
All vehicles other than emergency vehicles were kept out of Temple Bar.
Access to Fleet Street Car Park was maintained for the duration of last year's operation, according to the Council. Taxis were kept out of the area with a temporary rank instead on Ormond Quay. Merchant's Arch was restricted to one way only for pedestrians to exit south-to-north.
From the statement:
The owners and management of licensed premises were required to remain in control of their premises at all times to ensure overcrowding does not occur inside their premises and that licensed alcohol sold in the pubs/restaurants in the area is consumed in licensed areas only.
The plan was put in place last year and was a success with very positive feedback from both local residents and businesses.
It is proposed to put the same plan in place this year.
The result of the measures was that there was no overcrowding in the area, minimal on street drinking and a reduction in public order issues both in the Temple Bar Area and the city centre in general.
1 Plus Security will provide the extra resources this week. The same plan was also put in place for the Dublin Pride Event last year.