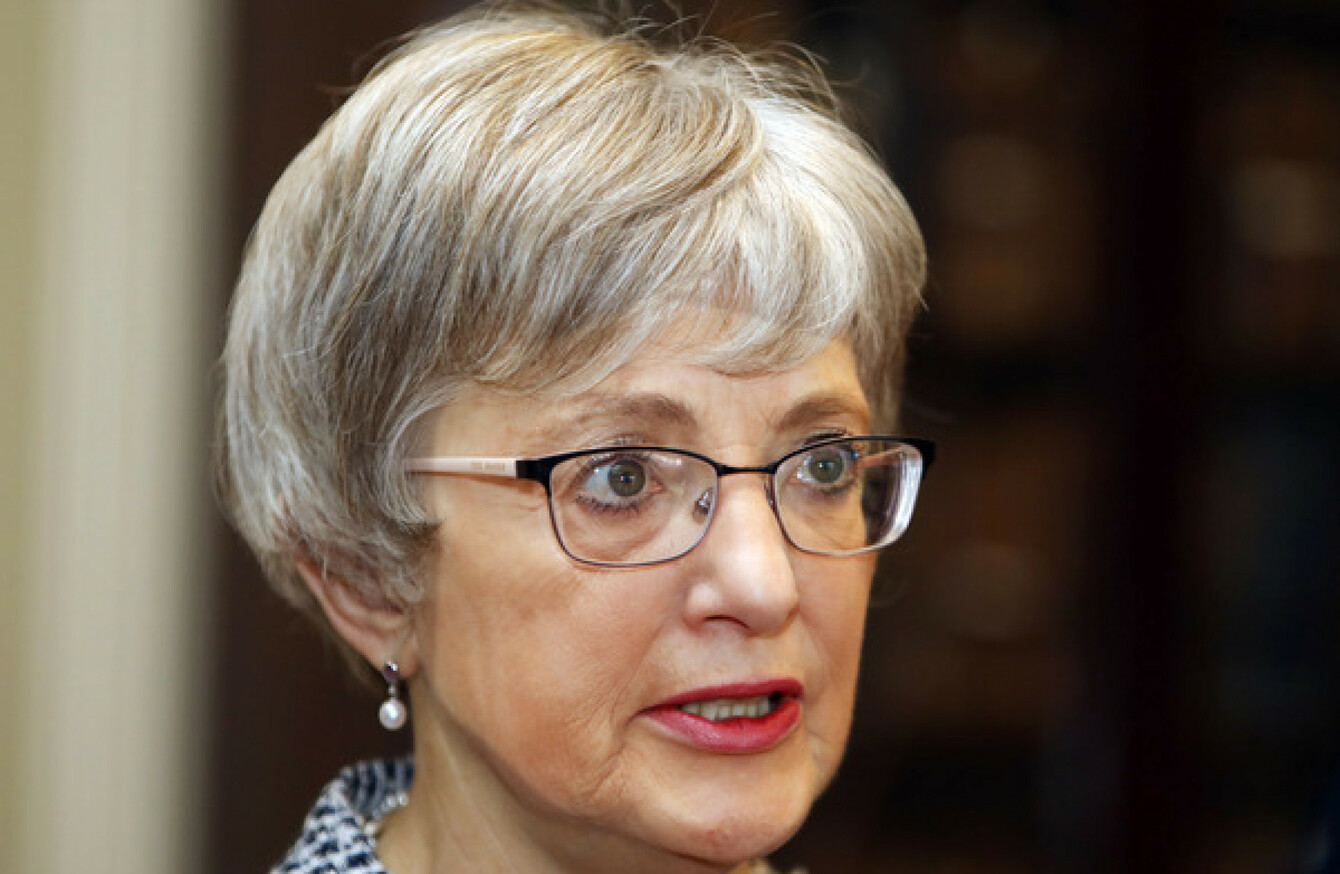 CHILDREN'S MINISTER KATHERINE Zappone has revealed that at least 126 children adopted from St Patrick's Guild in Dublin were incorrectly registered as the biological children of their adoptive parents.
Incorrect or 'false' registrations occur where a child is placed with a couple or individual who was not the parent, but the birth is then registered as if the child had been born to that couple or individual.
Tusla said that "crimes may have been committed" and it has referred the issue to the gardaí.
People who were born between 1946 and 1969, who don't have an adoption order, and were placed by St Patrick's Guild may be affected by the revelation.
At least 79 people had no contact with St Patrick's Guild and may be entirely unaware that they were adopted. A further 31 had contact with the adoption agency but they were not provided with any information.
Everyone affected will be contacted directly by Tusla when the Child and Family Agency has verified their identities.
A further 16 cases from the same time period are being examined to establish if they are also incorrect registrations.
"We have known about the practice of incorrect registrations for many years, but it has been extremely difficult to identify and prove in individual cases because of the deliberate failure of those involved to keep records," Minister for Children and Youth Affairs Katherine Zappone said.
This is a very serious and sensitive issue. People have the right to know of their true origins and, where we have clear evidence, I believe we have an obligation to tell the people affected. Some may know already, but for others it will be entirely new and very difficult information indeed.
The minister announced this afternoon that an independent investigation will be set up to sample the records of other non-governmental adoption agencies and boards to see if any other similar false registrations were carried out.
Speaking to Mary Wilson on RTÉ's Drivetime  programme Minister Zappone said that the adoption agency did not willingly offer up the information, rather it was discovered after St Patrick's Guild closed at the end of 2014.
All of the cases have been allocated to social workers who will contact the people involved and support them as they are given information about themselves.
"We are very aware that this will be a shock for people affected and may cause upset and anxiety," Tusla said.
We will work closely with people throughout and offer support including counselling while allowing them their autonomy to decide what steps they want to take.
A helpline is open from Monday to Friday between 10am and 4pm. The helpline number is 1800 805 665.