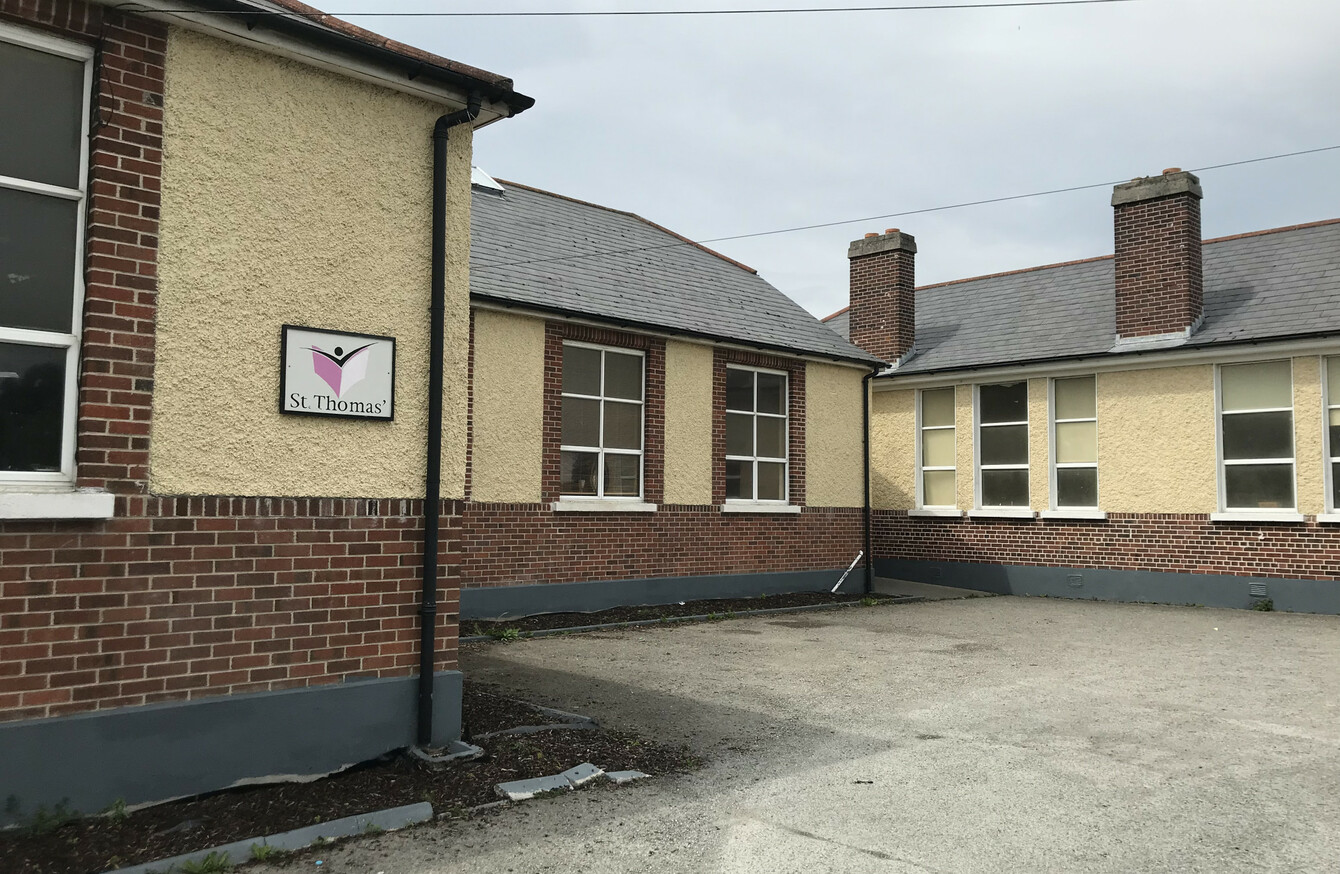 Image: St Thomas' Special School Clonshaugh.
Image: St Thomas' Special School Clonshaugh.
ST THOMAS' SPECIAL School in Clonshaugh, in which all the students are Travellers, is to remain open for another year.
The Department of Education has said it is committed to its policy of phasing out segregated education but that it is allowing the school and parents another year of planning before its closure.
Parents, students and teachers at the secondary school were notified last month about plans to cut funding at the end of this year.
Tusla's Educational Welfare Service had committed to helping students find places for the next school year, including Leaving Cert students, but some teachers had voiced concerns that the students would not take up places elsewhere.
English teacher John White told TheJournal.ie last month that he felt fifth-year students wouldn't continue with education if they were forced to move school.
"The third years are in the same boat. In the Travelling community, when you're 16 things change and you're expected to start looking for a job," he said.
The school has 33 students on its rollbook, with four students in fifth year.
The department says it has been policy to phase out segregated education provision for Travellers since 2006.
"The Department of Education and Skills has been engaging with St Thomas' School for many years to progress the transfer of its student cohort to the mainstream school system in line with this agreed national policy," the department said in a statement this afternoon.
Despite this, the department said it has set a deadline of June 2019 rather than this year to complete that transfer.
Following a series of discussions with the patron of the school, it is now planned that St Thomas' Special School will close no later than 30 June 2019. Tusla's Educational Welfare Service will provide ongoing support to the school and parents to plan for the transition of students to other schools in the area.This will be done with the purpose of ensuring that appropriate supports are put in place so that students who will not have completed their education by June 2019 can take up school placements in the 2019/20 school year.
Minister for Education Richard Bruton has welcomed that the school has been given an extra year before its closure.