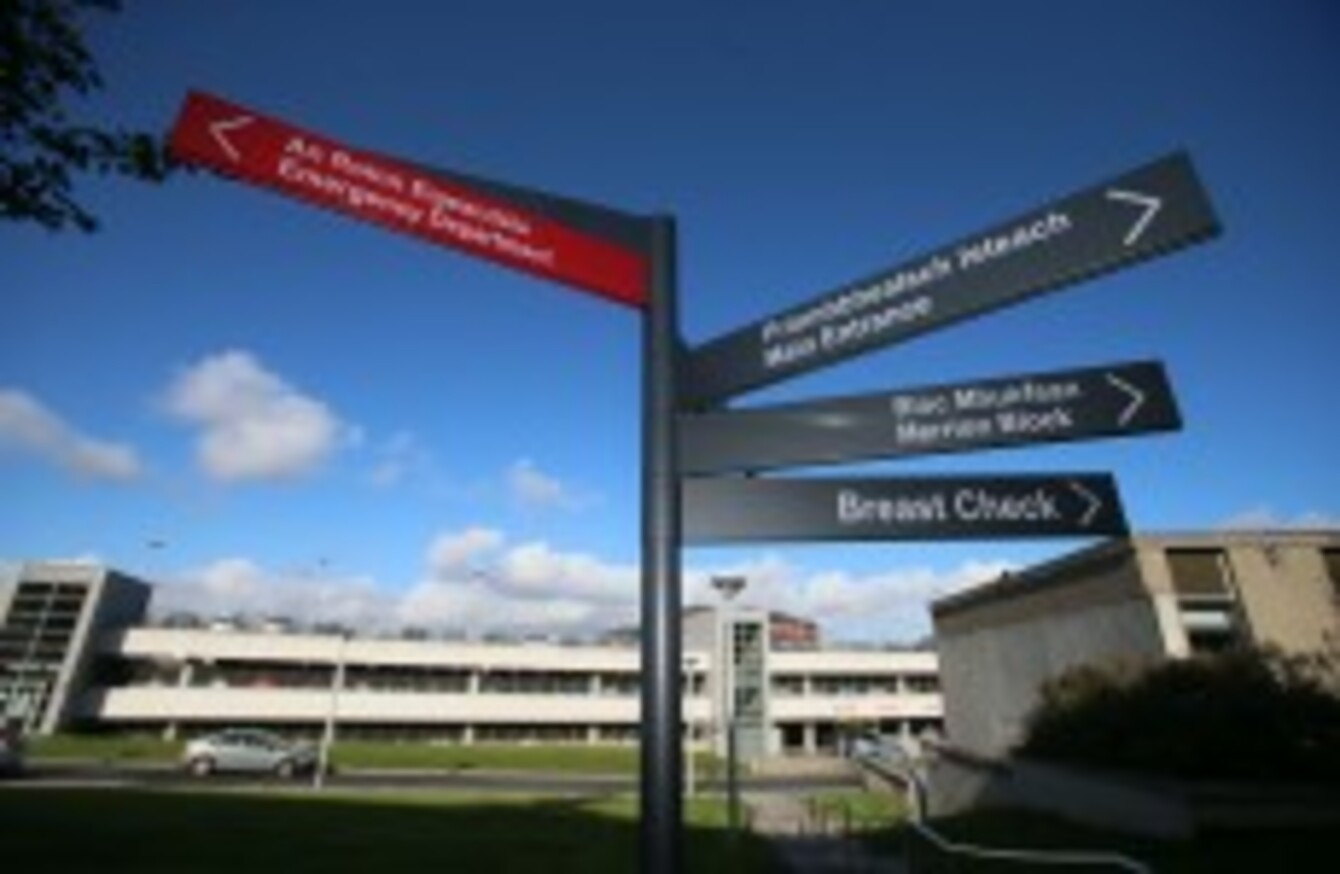 Image: Niall Carson/PA Wire/Press Association Images
Image: Niall Carson/PA Wire/Press Association Images
ST VINCENT'S HOSPITAL Group is the latest organisation to be called out in the ongoing controversy over the use of HSE funding.
Fine Gael TD and member of the Public Accounts Committee Simon Harris says he is keen to "seriously question" the group on its corporate governance and pension funding.
The Wicklow deputy has called on its representatives to come before the PAC to reveal the true financial state of the organisation.
PAC chairman John McGuinness told TheJournal.ie that any group who is found not to be compliant with government policies on public pay in a report next week will be called to an Oireachtas committee hearing.
Currently, St Vincent's Healthcare Group is just one of a number of groups which has been found to be non-compliant.
"The HSE audit into Section 38 bodies revealed that St Vincent's had declared itself compliant, however, a letter sent by St Vincent's to the HSE outlined that not all staff at the organisation were in line with health sector pay policy," explained Harris.
He said that he had explored the group's accounts further, discovering a number of issues "which need to be urgently addressed".
Harris revealed that there is a "very strong 'adverse opinion'" made by the group's auditors on page six of its accounts for 2011.
According to him, the report states that "the financial statements do not include the pension costs, pension liabilities and pension assets of those staff who are members of the Voluntary Hospitals Superannuation Scheme as required by Financial Reporting Standard 17″.
"It goes on to state that due to the significance of this matter 'the financial statements do not give a true and fair view in accordance with Generally Accepted Accounting Practice in Ireland'."
Harris also questions what 'Directors' remuneration for other services' of €554,377 in the 2011 accounts relates to.
I am extremely concerned that a set of accounts show such a negative opinion expressed by an auditor, which in reality means that theses accounts cannot be relied upon to give a true and fair view of the financial state of the organisation.
"It is also worrying that the 2011 accounts were only filed in recent weeks and that the 2012 accounts cannot be located on the Companies Registration Office website which leads me to believe that they have yet to be filed. Each of these points needs to be addressed immediately."
He also wants to know if St Vincent's is compliant with the 'one person-one salary' rule, as well as the thinking behind why four of the directors of St Vincent's Foundation are also on the board of St Vincent's Healthcare Group.
The St Vincent's Healthcare Group did not respond at attempts by TheJournal.ie to contact it today.
Since the Section 38 charity scandal came to light, fundraising at organisations has fallen by about 40 per cent.