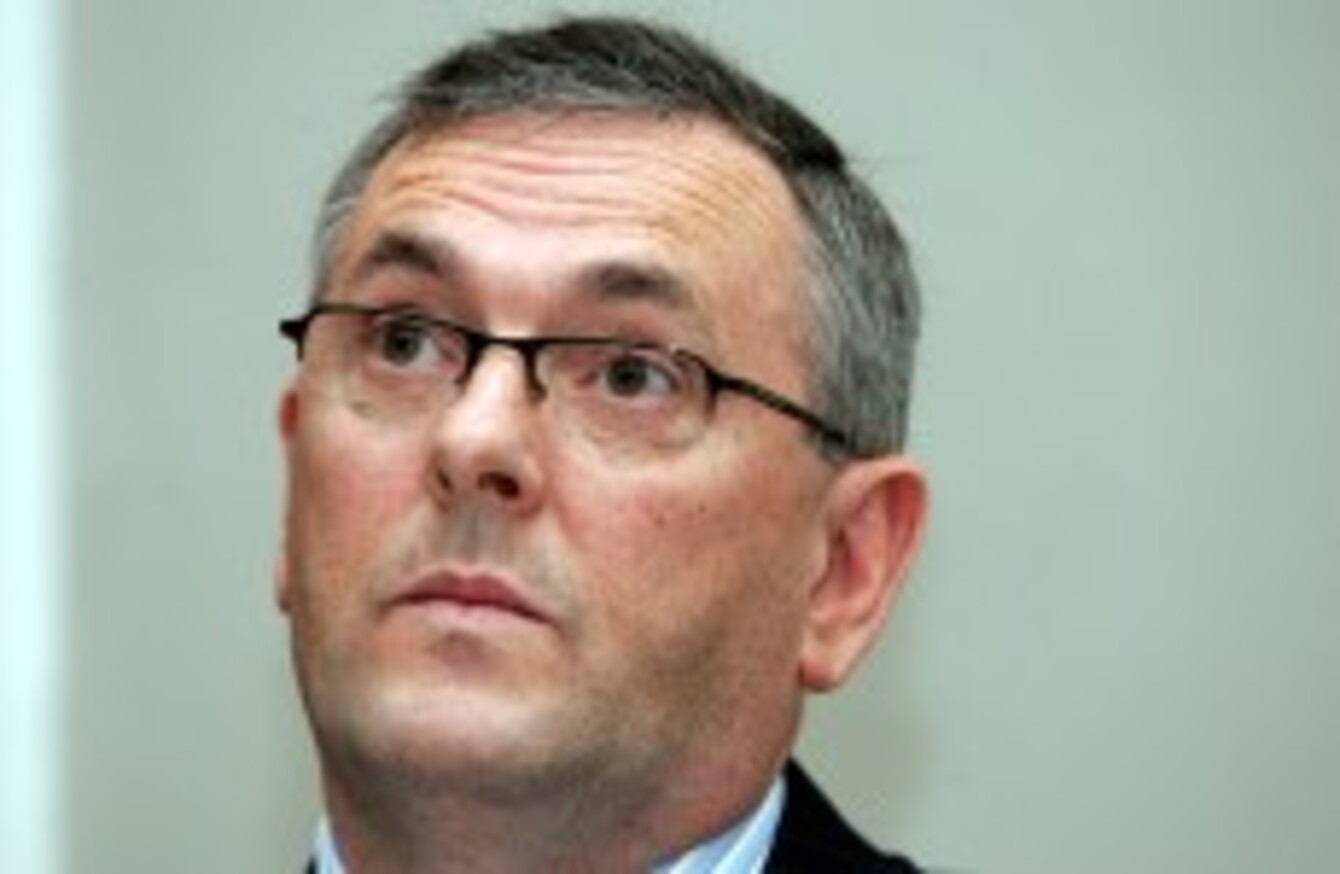 PAC chairman John McGuinness.
Image: Eamonn Farrell/ Photocall Ireland
PAC chairman John McGuinness.
Image: Eamonn Farrell/ Photocall Ireland
Updated 1.05pm
THE CHAIR OF the Public Accounts Committee John McGuinness has said the public release by St Vincent's Hospital of a letter sent by its CEO to the HSE today shows "poor judgement".
The letter, which gives details of additional payments to high-level staff on top of their HSE funded salaries, was sent to the HSE yesterday and released to the media  last night. McGuinness said he believes the hospital "has chosen to leak this at a time when people might not notice".
His colleague on the PAC, Sinn Féin's Mary Lou McDonald, said this afternoon she found the revelations "deeply shocking" and said they showed a "blatant abuse of public policy".
"The timing of the release of these details by St Vincent's highlights its arrogant disregard for the notion of transparency and accountability," she said in a statement.
McDonald was echoing the remarks of McGuinness who told TheJournal.ie earlier: "It shows contempt for the whole process of accountability and transparency.
It is an attempt, in my opinion, to hide something.
The letter revealed that CEO Nicholas Jermyn receives an additional €136,591 on top of his HSE funded salary of €136,282 – plus a car allowance of €19,796.
He accused the hospital of previously trying to "stonewall" the HSE and his committee, when "they had they information at their fingertips".
"To do it a day before Christmas Eve shows a particular trend in how they do their business," he commented.
McDonald added: "Having first of all refused to reveal these details, the hospital has now released them to the media the day before Christmas eve in a blatant attempt to minimise the story."
Digging deep
However, McGuinness said the late release of the information "won't wash" with the committee, which will be "digging deep" when executives appear before members in January.
"We will ensure that, not just this information, but information about everything else is provided, including what Senator John Crown has said," he added. "There's no doubt about this, we have to dig much deeper in relation to St Vincent's.
McGuinness was referring to remarks made by Senator Crown last week about members of staff at the hospital deliberately charging private health insurers for cancer drugs which had been given to the hospital for free – something the hospital has denied.
HSE management
The PAC chair said the details of the high salaries paid to executives also raise "serious questions" about the HSE's knowledge of what was going on.
"The other issue is why the HSE didn't properly manage those accounts, why they had to wait until now to find out," he said. "They should have know that it was not acceptable to have this type of arrangement.
"They never dug deep enough to find out and never bothered to have proper governance of public money," he added.
- additional reporting Hugh O'Connell
First published 00.01am