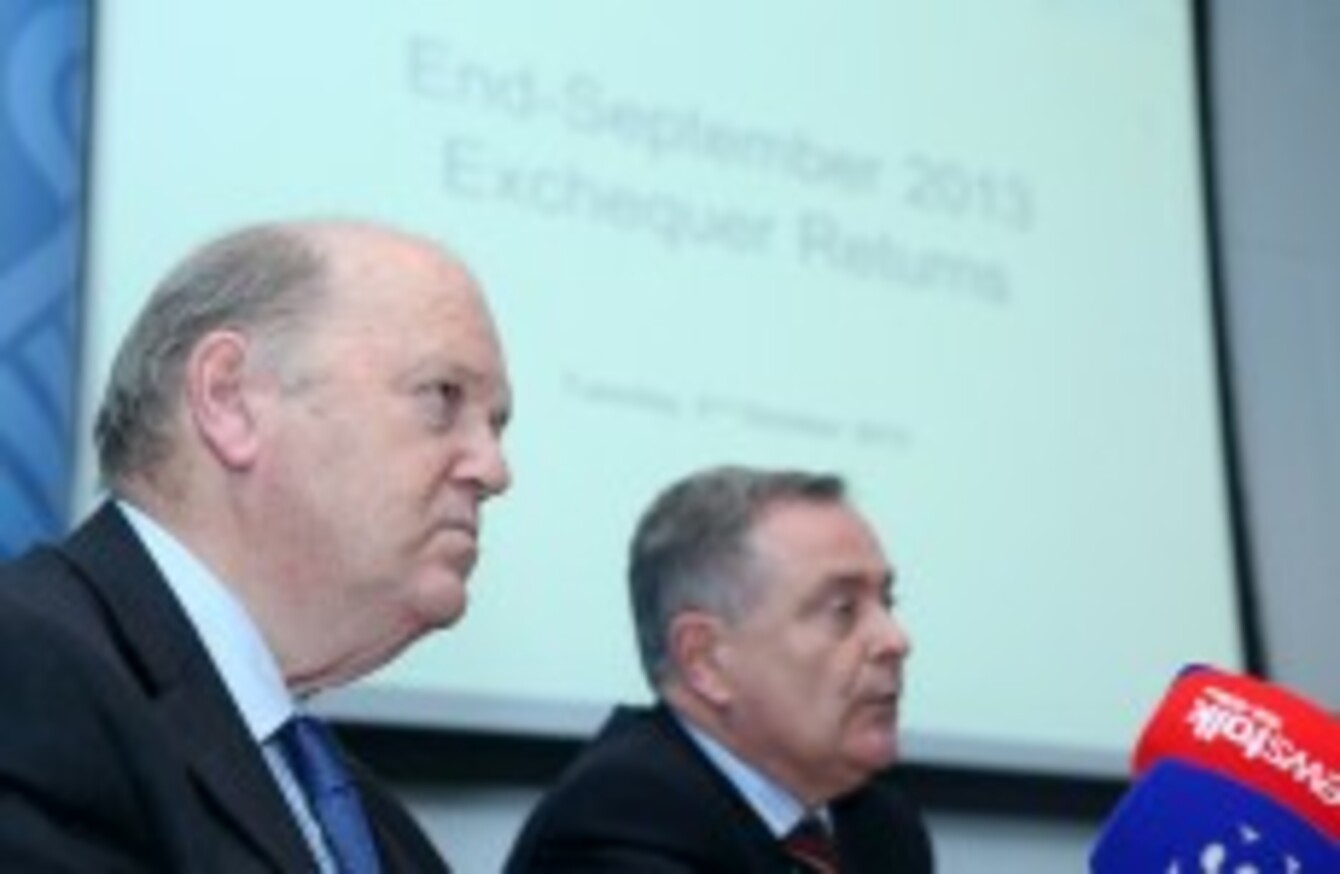 Image: Sam Boal/Photocall Ireland
Image: Sam Boal/Photocall Ireland
THE DEPARTMENT OF Finance has said that the government should be able to hit its deficit reduction target, but only if it sticks with the €2 billion adjustment planned for budget 2015.
In the latest Stability Programme Update, the Department says:
Looking to next year, the Government's firm commitment to correct the excessive deficit by 2015 remains the cornerstone of near-term fiscal policy. On present estimates, this should be achieved with the previously announced policy of a package of tax and expenditure measures of €2.0 billion.
The document will be submitted to the European Commission by the end of the month.
The commitment by the Department of Finance to a €2 billion package of tax increases and expenditure cuts runs contrary to recent forecasts by the ESRI that further austerity measures can be avoided if economic growth continues.
It will also put pressure on the government, which has dangled a package of tax cuts, including a higher entry point for the upper rate of income taxation, in front of austerity-weary voters.
The report does, however, caution that "the actual consolidation effort required to meet the deficit objective will be based on the most up-to-date economic and fiscal data on Budget day".
The update from the Department of Finance also says that an exchequer improvement of €900 million higher than in budget day forecasts
While very positive in cash terms, most of this does not impact on the general government balance and relates to timing issues rather than new windfall gains.
The SPU also projects that unemployment will fall to 11.5 per cent this year from its current level of 11.8 per cent. This is predicated on the assumption that the labour force will continue to expand.
The GDP forecast for this year has also been revised down modestly by 0.3 per cent, relative to last year's projection. The general government gross debt was revised upwards by two per cent.