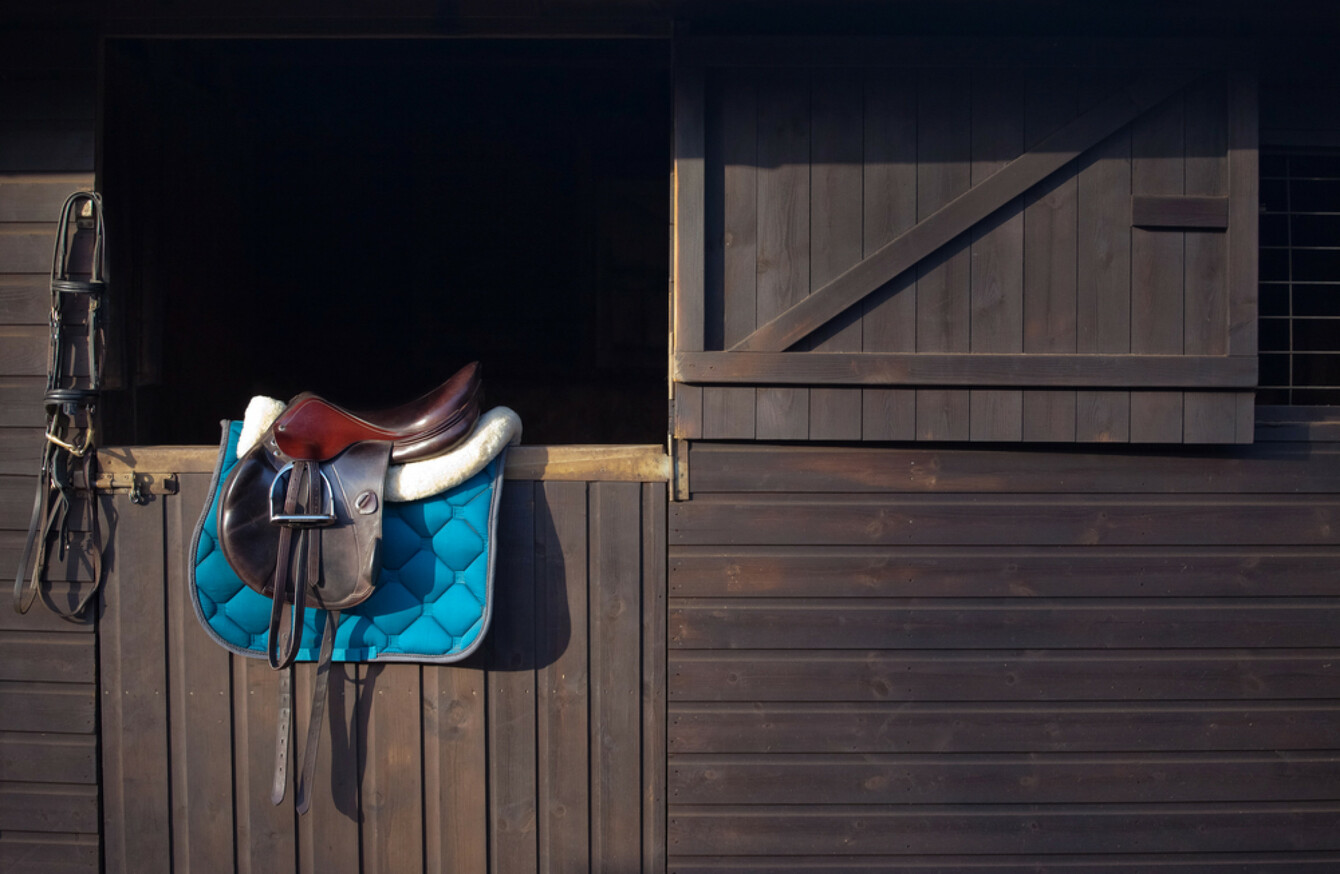 Image: Shutterstock/sharon kingston
Image: Shutterstock/sharon kingston
THERE IS A large cohort of "scared and vulnerable" workers who have to work long days – sometimes up to 20 hours – and are given little time for breaks, no chance of holiday pay and have no representation.
A preliminary report into the pay, terms and conditions, and representation for stable and stud staff was released yesterday which claimed that many of those in the industry are underpaid and overworked.
Clare Daly, who was one of the TDs launching the report, said that there is growing discontent among workers in the industry. However, up until now the workers have been unwilling to come forward as to do so would risk their future careers in the industry.
In fact, one stable worker who was due to share his story at a press conference yesterday changed his mind at the last minute over fears he would be ostracised for speaking out. However, an account of a typical day in his life was read out.
It read: "I'm in my 30s and I'm finding it very tough. I feel trapped. I love horses and I jumped at the chance to work with them but I hate the work. It leaves me physically and mentally exhausted. I hate race days. They are the longest. Sometimes it can be 20 hour days. I get €340 a week for this job. There is no overtime.
"There are a lot of lads who are not on the books and most of us can't afford to be sick. There's no pension, no holidays, no nothing. Some days you'd be lucky to get a bit of breakfast into you.
There's nowhere there to stand up for us. Working in this industry is utterly depressing.
As things stand, stable workers are supposed to be represented by the Irish Stable Staff Association (ISSA). However it is a commercial company, not a registered trade union.
There are currently 2,700 registered stable and stud staff in Ireland. However, the true figure is likely to be much higher due to the number of people who work off-the-books and in the black economy, according to Clare Daly.
Speaking at the launch of the preliminary report, Daly said that there needs to be wholesale changes to current laws and regulations regarding the equine industry.
For many, they fear making a complaint for fear of retribution by stable owners.
Daly said: "To say that there is a growing explosion is an understatement. We have never come across a climate [like this one] that exists in any industry. We are accumulating testimony here. A lot of people have very grave difficulty putting their name to their story. In some cases, there would be complaints made and then the next week the worker would feel a tap on his or her shoulder and would be let go.
A lot of people feel vulnerable and scared and you can see why.
#Open journalism No news is bad news Support The Journal

Your contributions will help us continue to deliver the stories that are important to you

Support us now
The Workplace Relations Commission (WRC) carries out a number of inspections of the equine industry every year. It is estimated that 60 will be carried out this year in total.
Inspectors look to speak to employees to ensure their rights are not being breached.
However, according to the report, 95% of inspections are announced visits, meaning the owner will be told of the upcoming arrival of the WRC inspectors. On average, just 2% of cases result in a prosecution. The report states that "contraventions to various employment legislation were detected in 57% of those inspected".
The report's author, Dermot O'Loughlin, gave examples of testimony he received which illustrated how easy it was for stable owners to get around the WRC'S inspections.
He said: "In one case, there was six weeks' notice given. One of the lads was chosen to speak to the WRC inspector. The other five were told to be missing. The inspectors only ask about minimum wage on a lot of occasions and nothing else.
There would be a view that somewhere along the line something has to give.